The holiday season has begun and now is the time to start thinking about your Cyber 5 promotions meaning - Thanksgiving, Black Friday, Small Business Saturday, Cyber Sunday, and Cyber Monday.
To help you our we asked store owners and marketing experts this question:
What's your best e-commerce holiday marketing strategy?
From warming up your audience to home holiday entertaining content there are several strategies you can use to ensure your holiday promotions work for your prospects and boost your overall sales.
Dive into our guide and make sure your ecommerce business is on the right track this holiday season.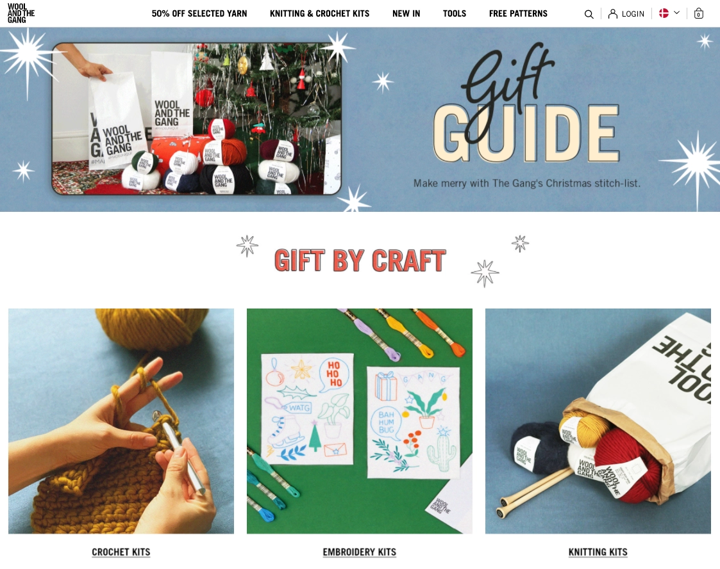 Source: Sleeknote
Warming Up Audiences
Advice from Antoine Dalmas, CMO of J7 Media
The Black Friday and Holiday seasons are marked by very high CPMs, which will render your acquisition efforts far too expensive and perhaps even too unprofitable to consider implementing.
If you're going to pay a lot of money to broadcast your ads during Black Friday (for example), you might as well be guaranteed a high conversion rate. And you can only achieve that sort of conversion rate if you target a single type of audience...
Therefore, warming up cold audiences in advance will allow you to acquire a much larger pool of qualified leads who will be very likely to shop your offers on Black Friday, allowing you to generate a high ROAS despite the high cost of advertising.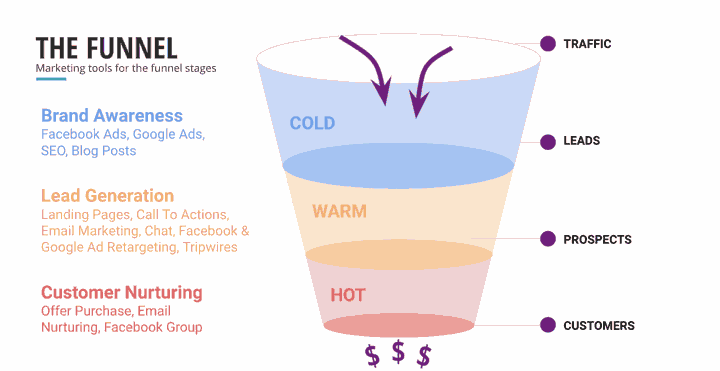 Source: Artifex
Use Pre-Exit Pop-Ups
Advice from Jerry Han, CMO of PrizeRebel
The holiday season can be one of the most important times of the year for online retailers. But with a wealth of different products to choose from, it doesn't take much for consumers to leave your site and end up making a purchase with a competitor.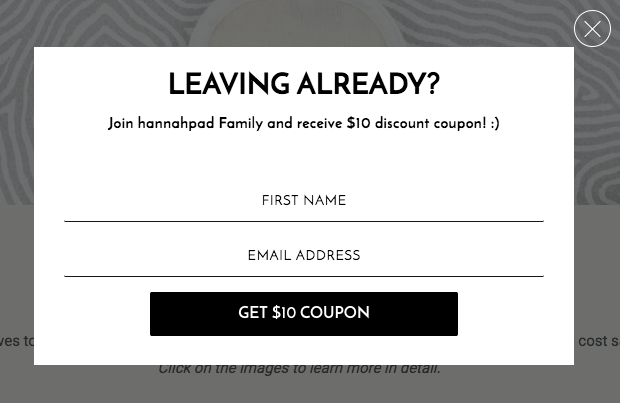 Source: Omnisend
One of the best ways to convert a potential shopper into a fully-fledged customer is through the use of pre-exit popups. Pre-exit popups are a form of personalized communication that uses behavioral analytics in order to show consumers the kinds of products they're likely to buy. For example, you might use the customer's previous browsing history or even the items that they left in their basket
By accompanying this product recommendation with an attractive discount, you can rapidly increase your conversion rates and make the most of the increased traffic during the holiday season.
You can also use pre-exit popups to expand your email list - by asking for a valid email to send the discount code too, you can give the consumer the option of signing up for future communications so they can be the first to hear about discounts and offers.
Home Holiday Entertaining Content
Advice from Kristen Standish, CEO/Founder of RazHer
I love home holiday entertaining content and encourage my brand partners to incorporate their products into holiday recipes and utilize Instagram reels to bring it all to life!
Offer inspiration and tips that people will engage with and share on social media.
Create Custom Audiences
Advice from Jon Torres, Founder of jontorres.com
You must target a specific audience. Otherwise, you'll reach a broad audience but few interested people. That's not optimal ad spending. Instead, make your targeting individual-centric rather than channel-centric. Yet, it is impractical to tailor ads to specific individuals unless you sell big- ticket products to a very niche market or few individuals.
So segment your audience using no more than three parameters at a time.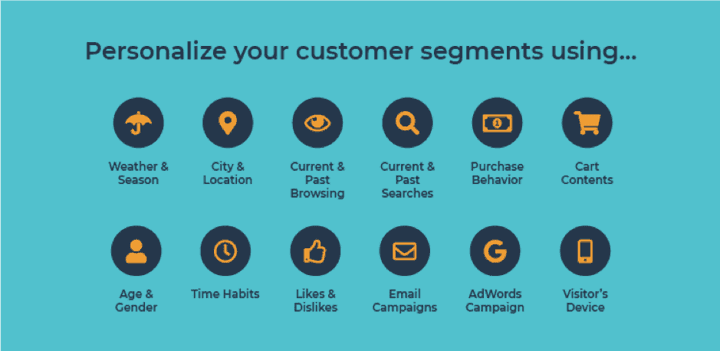 Source: Smart Insights
The more the parameters you use, the wider you'll target, and the fewer similarities those people will have. Then create multiple ads with subtle differences for each of those sub-segments. Those differences consist of using relevant SEO/keywords for specific sub-segments.
Consider keywords you've used recently on your most shared, liked, or commented blogs and social posts. If you managed to engage then, you can get positive signals to your ad campaign now. Also, A/B test ad results. So set up ad clusters and compare which ones are most effective.
Increase Average Order Value
Advice from Reese Spykerman, CEO of Design by Reese L.L.C.
Use the holiday season to offload your lagging products and increase average order values. Create special holiday bundle sets that include slower- moving products, at a price that gives customers a great deal.
Increase overall average order values by adding high-profit, lightweight items into bundles or as gifts with minimum purchase. Bump up that final cart order with gift wrapping as an add-on. Customers will appreciate the time savings, and you'll get a few more dollars in your year-end pocket.
Utilizing Promotions
Advice from Chris Willat, Owner of Alpine Maids LLC.
We have a large list of past and present clients as well as Facebook ad campaigns to sell gift cards at a 20% discount. We typically sell about $20,000 worth every year which leaves us with a cash surplus right when we need it to help us take care of our employees through the holidays!
Inevitably, our current clients take advantage and buy about a year's worth of cleaning at a 20% discount which is fantastic for us because we now have secure loyal customers that are more or less guaranteed to be with us for the next year!

Source: Alpine Maids
Start Your Campaign as Soon as Possible
Advice from Gerrid Smith, CMO of Joy Organics
Many businesses opt to create a holiday marketing strategy. Your target demographic should start thinking about your company and its buying before December. This is why the team wants to start its seasonal marketing effort early, in August or September. Launch your Christmas marketing strategy well in advance of November or December.
Although many clients are prone to buying gifts at the last minute, some do so ahead of time. By sending publicity and seasonal discounts in advance, you may capture this audience. With this method, you'll be able to persuade these early adopters to acquire your product.
Planning Your Social Media Strategy
Advice from Lucy Kelly, Owner of Bloom
Making sure you have your social media content planned, prepped, and scheduled ahead of time ensures that you will not only have cohesive messaging but that you will also have the time to come back and engage with your audience.
Content should include a mixture of your product photos, behind the scenes, related holiday quotes and memes, and anything else that your audience would enjoy engaging with. Taking the time to connect with and nurture your audience now means that you will be in the front of their mind when it comes time for them to do their holiday shopping.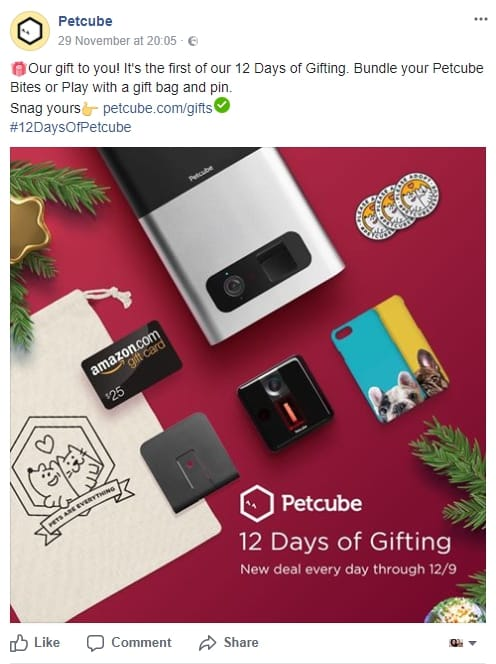 Source: MeetEdgar
Use Local Inventory Ads
Advice from Chris Cronin, Co-Founder of Kitanica
A great holiday e-commerce marketing strategy is to save last-minute shoppers with local inventory ads. This is particularly good for those with an e-commerce and brick-and-mortar storefront.
Be the business that can save the day for the super last-minute holiday shoppers by running ads through local channels to let shoppers know your current inventory.
Create Holiday-Themed Advertising
Advice from Rameez Usmani, Tech and Security Expert at Code Signing Store
Depending on your business and products, you can employ the holiday marketing method.
If you use pay-per-click (PPC) advertising, you should concentrate on creating ads with festive accents in the ad copy or the ad itself. For example, to emphasize the holidays, your ad content could state, "Get the perfect gift this holiday season." The strategy can be used for your material.
The Power of Video Marketing
Advice from Adam Reed, CEO of Crown & Paw
Using video marketing is a great holiday marketing strategy. Our goal is to create fun, entertaining content people actually want to see. We love showing customers that we do more than just sell our products, but we can create a moment that they will treasure as well as the people around them.
Start a Brand Ambassador Program
Advice from Brian Lim, Founder & CEO of iHeartRaves
We utilize our brand ambassador program to help promote our Black Friday and Cyber Monday sales.
Typically an ambassador will receive a 10% commission on any orders they generate on our website but during this time we offer them extra incentives for helping us promote our sales to their friends and followers.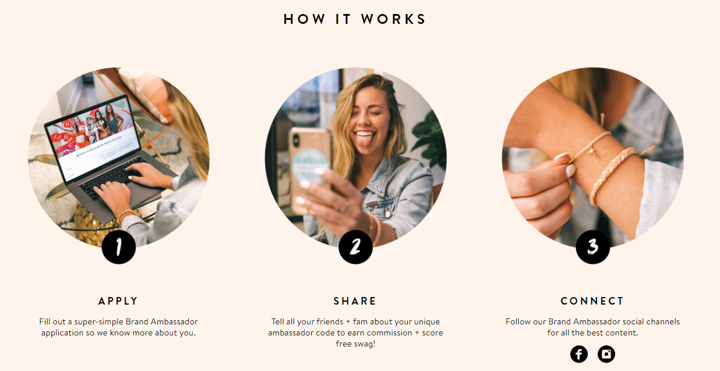 Source: Sprout Social
In the past, we've asked them to post to at least three different placements
on social media such as Instagram feed, Instagram Stories, and Snapchat.
In exchange, they not only receive a 10% commission on any direct sales they drive but we also enter them to win a gift card giveaway or give them a 30% off coupon to use anytime the following year. Typically we see a 20-30% boost in affiliate sales during Black Friday/Cyber Monday when we run this campaign annually.
It's All in the Logistics
Advice from Emily Marlow, Marketing Coordinator at Fulfyld
The best e-commerce holiday marketing strategy is all in your logistics. With strong competition coming from Amazon and big-box retailers, the market is not just preferring but expecting sooner and sooner order delivery. Specifically offering "Two-day shipping guaranteed" and/or "Free Shipping" will draw in time and price-sensitive customers.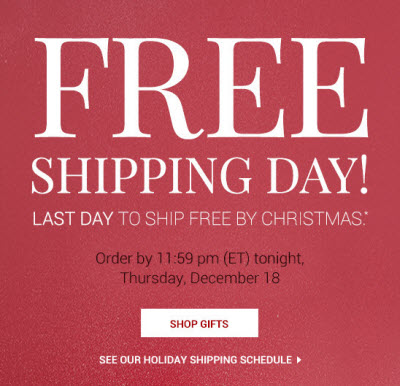 Source: Email Marketing Rules
Make Sure Your Site is Prepared
Advice from Chelsea Cohen, Co-Founder of SoStocked
Run stress tests, ensure that page loading speed is optimal, and update any hardware or software that is required because you don't want to lose holiday sales because of technical issues.
Implement any holiday designs, then test your UI to make sure your customer will receive a great customer experience when shopping on your site.
Address Major Consumer Motivations
Advice from David Litt, Co-Founder of Hiya Health
During the holidays, we find there are two major motivations with shoppers - those who are looking for rock bottom deals that only drop on Black Friday/Cyber Monday and those who are just checking gift recipients off the list as quickly as they can (and have a few left who are hard to shop for).
Holiday season marketing should cover both of these. When you do decide what your can't-miss offer is, be sure to send those email campaigns at the perfect time and keep promoting it. Consumers are going to be seeing offers left and right, so make sure yours is top of mind by sending several emails (short of spamming) throughout the shopping season.
Next, think of ways to offer extra value. Bundle products so that they get more they can give to someone. Your competitors are probably all selling a similar product, but when you build a better value with a bundle, they have an incentive to buy yours instead. The extra you give makes them look like a gift-giving pro, provides an extra stocking stuffer, or gives them a little personal reward for all their shopping efforts.
Hybrid Holiday Campaigns
Advice from Thomas Fultz, Founder and CEO of Coffeeble
If you are a clothing or accessory business, use Shopify. Period. More than ever before, people will continue to start their shopping experience on the web. Your capture rate will increase if you not only introduce the product & pricing but also show it fits that specific shopper.
Write merry & bright product guides. Quite frankly, consumers are lazy about research. They want what they want, they want the best one & they want it now. Be their authority on products in your market. The top 10 lists are also great content for social media! Everyone gets excited about the holidays, so it's the perfect time to dig into some serious traffic by appealing to the holiday spirit.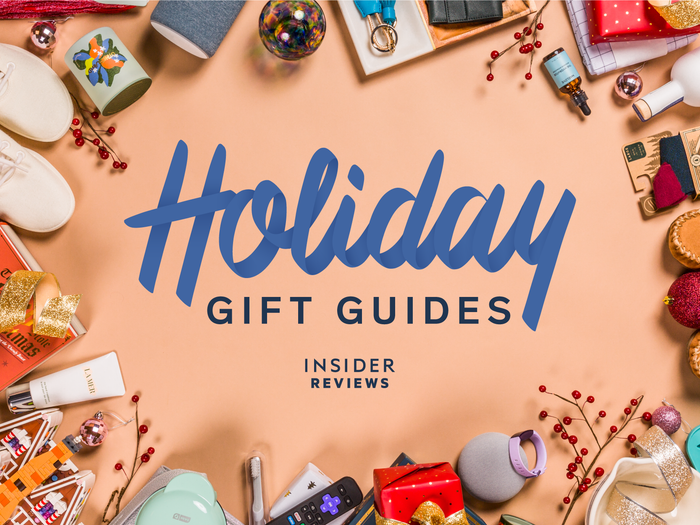 Source: Business Insider
Create a webstore. Even if you're a brick & mortar. I know, I know, you're a small boutique & you think you can only sell your unique wares live. Think again. Etsy is living proof of the success of one-of-a-kind products selling like hotcakes on the web. Even if this is the last pandemic we experience, it's changed how consumers think about, choose & ultimately buy products. You've got to set up a store on the web.
Holiday Giveaway Promotions
Advice from Alix Greenberg, Founder of ArtSugar
Holiday giveaway promotions on social media are a terrific way to show customers how much you appreciate them. And they're most successful when the prize creates excitement and drives participation.
By diving into your social media analytics, you can identify which product posts your followers like and engage with the most. And your online customer reviews will provide insights into which product your audience may value the most as a prize. To reach an even greater audience, you may want to consider partnering with an influencer or even another brand to create a giveaway package that will generate greater participation.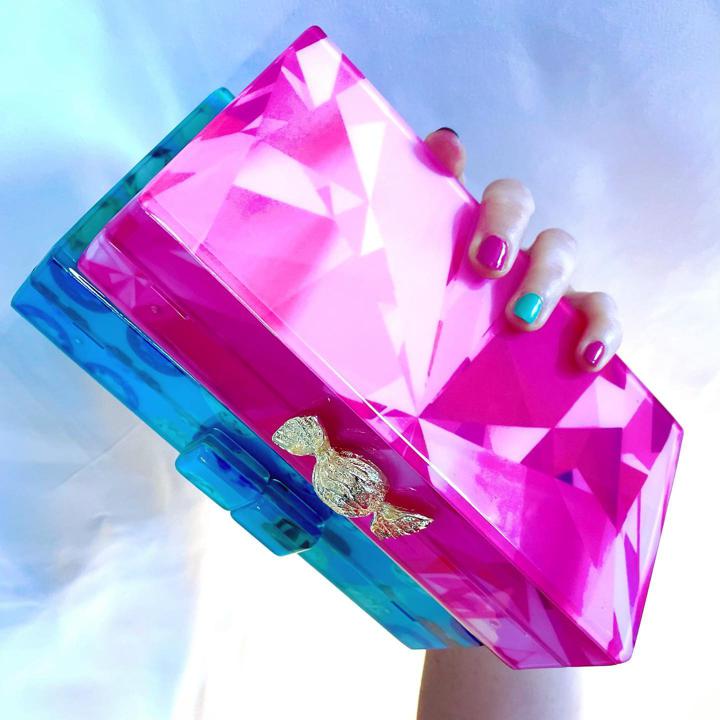 Source: ArtSugar
Free Giftwrapping
Advice from Marc Bromhall, Founder of Surf Gear Lab
This Christmas we're offering free gift wrapping on any purchase with no minimum order value. Apart from being Christmas-themed, the gift wrapping will have our company name and logo on it. We think this will help build our brand further and drive repeat purchases.
Target Bargain Hunters
Advice from Elice Max, Co-Owner of EMUCoupon
As a small business, we look for windows during the holiday season where eCommerce giants aren't marketing aggressively. This means the majority of our marketing budget isn't allocated actual dates for Black Friday or Cyber Monday. Instead, we target bargain hunters in early November and mid-December.
Start Using Merchant Promotions
Advice from Olivia Tan, Co-Founder of CocoFax
From my experience, the best eCommerce holiday marketing strategy is to attract more clicks with Merchant Promotions.
Merchant Promotions is a free feature that enables Google Shopping advertisers to make their Shopping ads more compelling by adding special offers like discounted prices, free gifts, and shipping benefits. Once you've submitted a product data feed in Google Merchant Center and it's gotten a thumbs up, you can start creating promotions.
There are two ways you can take advantage of Merchant Promotions: by using the promotions tool or by uploading a designated promotions feed. Whereas the promotions tool—found by selecting Merchant Promotions from the left-hand menu and then selecting Promotions—allows you to create specific offers for individual products, a promotions feed allows you to bulk upload a high volume of promotions at one time.
Although you can never go wrong with a discounted price or free shipping, I think a particularly good offer for the holiday season is a gift card. Why? Because it allows shoppers to show their loved ones that they're thoughtful while also giving them a little bit of insurance.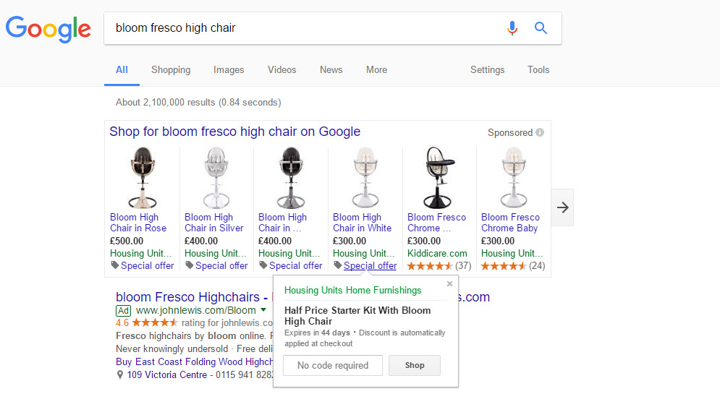 Source: Hallam
Increase Your Ad Budget to Keep Up With Demand
Advice from James Ville, CPO of GunSkins
One of the best eCommerce marketing tips I can provide is to at least double your monthly ad spend budget. Indeed, starting November 1st, customers are looking for gifts, deals, and products to buy their loved ones at a feverish rate.
To accommodate this widespread demand, be sure to level up your ad budget and increase your monthly budget by at least 2-3x. This will increase demand, help you gain more top-of-funnel customers, and ensure a successful holiday.
Juice Up Your Affiliate Program
Advice from John Ross, CMO of Test Prep Insight
My absolute best eCommerce holiday marketing strategy is to temporarily juice up your affiliate program terms for increased exposure, mentions, and ultimately, traffic. Assuming you have an affiliate or loyalty program, for the months through the holidays, jack up your commission rates and offer bonuses to top- performing affiliates.
In short, offer a variety of financial incentives, especially if it gets your brand favorable visibility over competitors. Yes, it will eat into your margins a little bit, but it will result in sales you likely would have lost to competitors anyway. And I'd always rather have a sale with smaller margins than no sale at all.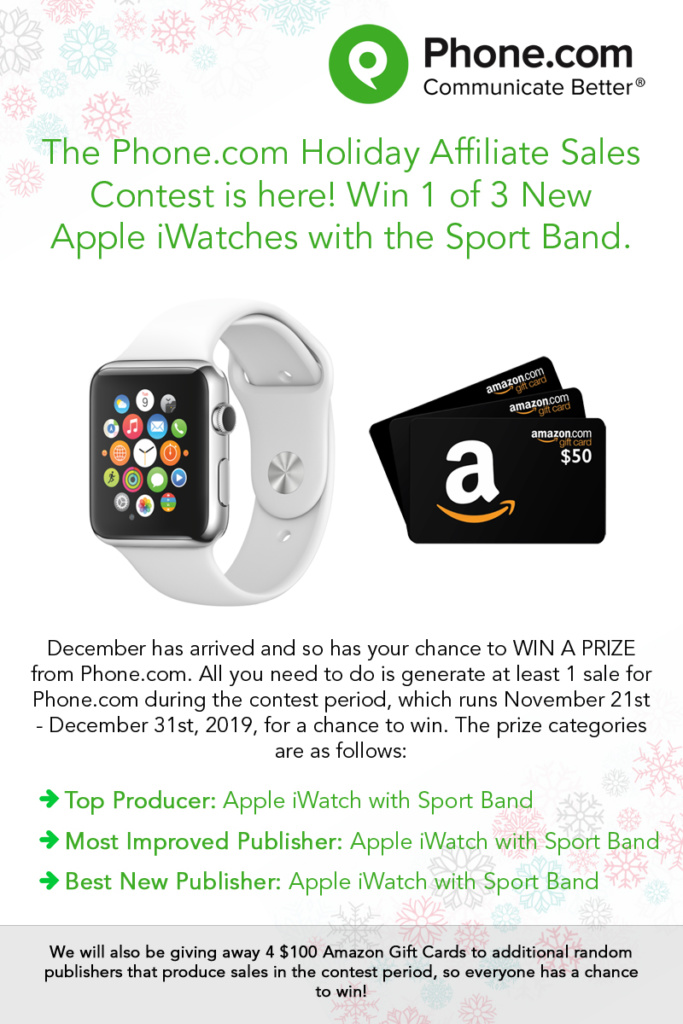 Source: ExperienceAdvertising
Next Steps
Now that you've learned from the top experts, it's time to start applying these tips to your eCommerce store.
Start planning what your holiday marketing campaigns will be and what channels you'll be using to interact with potential customers.
Don't stop there, though. Because the eCommerce landscape is rapidly evolving, it's important that you stay on your toes and make adjustments often. The best online retailers are always testing new methods.