Is your eCommerce business looking for new ways to boost your revenue?
Increasing profit margins can be difficult from a product supply or shipping standpoint. Still, you might be able to make changes in your digital coupon marketing strategy to see sales improvements. More sales, even at a discount, can often help businesses increase their revenue.
Once your business is ready to take advantage of a strong digital coupon marketing campaign, there are several different ways that you can work to improve revenue through that strategy. 
Check out these five smart methods for increasing sales to see stronger bottom lines.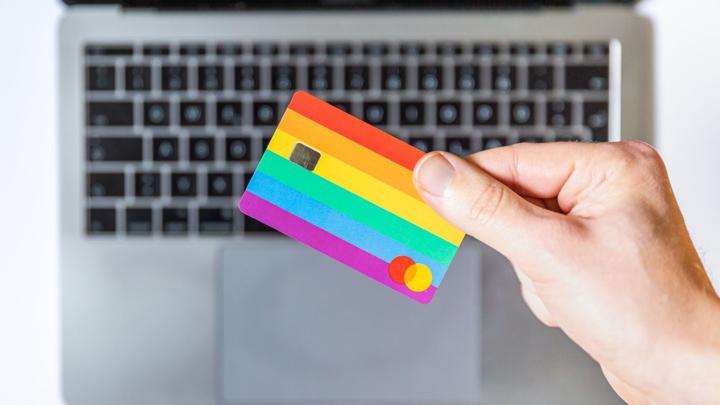 Photo by Paul Felberbauer on Unsplash
#1: BOGO Offers
One of the most popular sales promotions is a buy one, get one free promotion, also known as a BOGO deal. These sales give great impressions to visitors because of the high perceived value, and they also help businesses eliminate inventory quickly.
Usually, offering a BOGO deal generates more revenue than a comparative 50% discount since you sell one item at full price. However, it's important to check the math on your products to be sure that this type of deal can be profitable before submitting it to popular coupon sites to promote it. 
BOGO deals are designed to increase revenue. Chart out your costs, and find products in your inventory that could boost revenue through a BOGO promotion.
#2: Flash Sales
Another one of the best ways to get a fast boost in revenue is to create digital couponing strategies that encourage a sense of urgency and quick decisions. For example, sending out a coupon to create a flash sale that has a time limit can be a very effective sales tactic.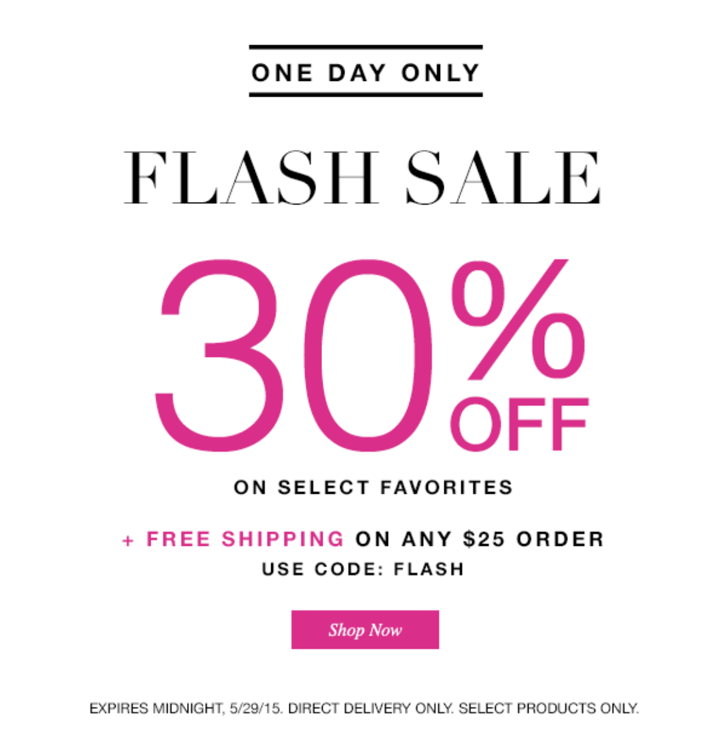 Source: Beauty, Makeup, and More
This limited-time offer tells the online shoppers that they will miss out if they do not act quickly, and this can lead to larger or more transactions than you typically see. Some businesses make these sales annually or semi-annually; others do them monthly. By setting up the expectation that these are rare, you can build more revenue.
#3: Abandoned Cart Coupons
Businesses with strong digital marketing campaigns will often utilize abandoned cart coupons as a way to improve their revenue.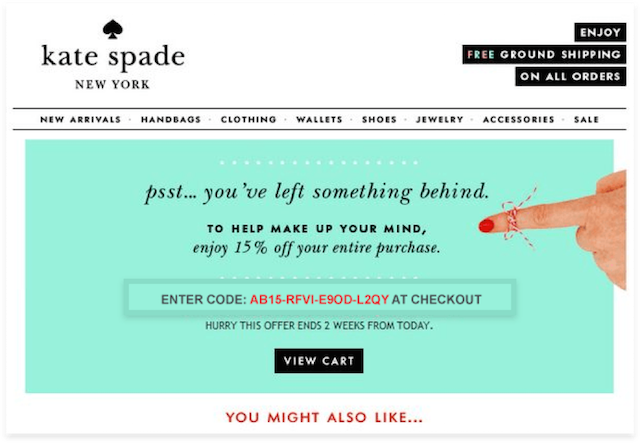 Source: GoDaddy
If your eCommerce platform allows you to view cart abandonment, you'll likely see a very high proportion of prospective customers who do not complete a sales transaction. In fact, more than 80% of shopping carts are abandoned when shopping online! This can happen for many reasons, but one of the most common reasons is that the customer is unsatisfied with the price.
By offering discounts to those customers that abandoned their carts, you can give them a good deal, remind them of your products, and help to push the transaction forward. In addition, a simple reminder email or alert can be set up so that these customers are brought back to your site.
#4: Price-Minimum Coupons
If you need to ensure that your next coupon campaign increases revenue, try to focus on a coupon that will allow you to increase how much revenue each transaction brings in. Bringing up this average is sure to increase revenue.
One great coupon for this type of increase is a price-minimum coupon. These coupons require that a consumer buy at least a certain amount to receive a discount. This can lead customers to purchase more than they normally could because they are getting a discount, and planned properly, that will increase revenue.
#5: Free Shipping Coupons
Fixing the abandoned cart conundrum mentioned before can be solved in another way as well. Offering free shipping promo codes or coupons is a great way to prevent as many abandoned carts from happening.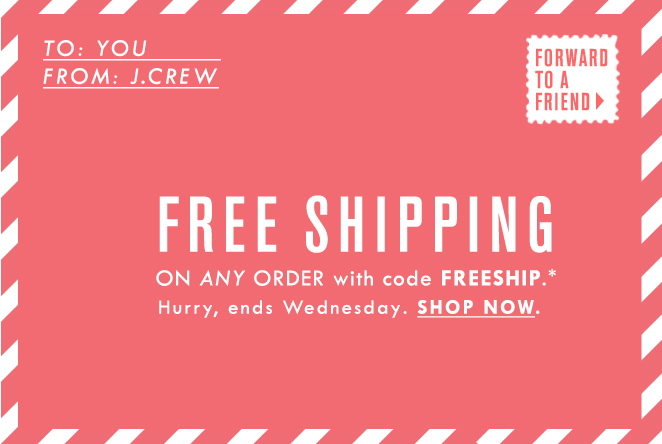 Source: The Room For More
Why is this the case?
Many carts are abandoned when a customer completes a transaction and finds that the shipping makes their order more expensive than they are willing to spend. Free shipping gets rid of this obstacle.
Customers are also more likely to convert into repeat customers if you regularly offer free shipping promotions.
Both of these facts can account for an increase in revenue for many businesses as they will start seeing fewer abandoned carts and more sales completed over time, thanks to free shipping coupons or promotions. You can even choose to make this part of a long-term digital strategy rather than a specific coupon if your bottom line can afford it.
One great way to make this type of marketing plan possible is to set free shipping up to kick in a certain minimum cart value. This ensures that you have the margin to cover the shipping costs, and it also increases the average transaction value.
What is it about digital coupon marketing that makes it worth investing time and other resources into this type of growth? As you start to implement those five ways to boost your revenue with coupon marketing, it is beneficial to understand in more detail how this may affect your business.
PROS and CONS: Starting Coupon Promotions In Your Business
Many online retailers that don't regularly incorporate digital coupon marketing into their business plans may be hesitant to offer discounts. Can short-changing your business actually help you to make more money?
The fact of the matter is that your business will benefit from sales, even at a discount, when your strategy is executed correctly. Of course, customers benefit from those promotions, but so do you!
As with any business plan, there are pros and cons to using promotions, coupons, and similar digital marketing strategies.
Pros
Increase company reach
One of the best things about using digital coupons is that you will majorly expand the exposure to your business and build brand awareness. Many customers who see the coupon will visit your site and may even use the coupon or discount code, leading to increased sales long-term.
Coupons drive conversions
More than 30% of customers prefer to wait for something to go on sale before they purchase. Coupons sites provide the discount that they are looking for. In fact, determined customers will look for coupons to get a product at a discount. Having coupons available digitally allows you to convert customers that might walk away otherwise.
Consumers who are given discounts or promotional offers are more likely to purchase those that are not. In fact, a study by Shopify in 2017 showed that businesses with coupons available are 8x more likely to make a sale.
Research from RetailMeNot supports this conclusion; nearly 70% of shoppers say they have made unplanned purchases because of a coupon.
The stats tell it like it is: having coupons makes your business more successful in conversions and sales.
Bring customers back
Are your old customers not returning to make new purchases? Sometimes, you can encourage reactivation of this segment of your customer base by sending out a coupon code to those that have not made a purchase recently. 
Introduce new customers to your shop
Discounts are a great way to bring in new customers that might otherwise be hesitant to try your brand. First-time customers are often those who come in with a coupon, browsing to see if anything catches their eye. By having discounts available and circulated online, you can bring in new customers that might not find you otherwise. 
Reduce unsold inventory
While selling at a discount might make you hesitant because you don't want your business to lose money, holding onto unsold inventory for too long can also cause significant losses.
Offering discounts online specifically targeted to getting rid of inventory that isn't moving quickly is better than holding onto it forever. Storage costs, for example, can lead to stock being a considerable issue. Cut your losses with coupons.
Cons
Profit margin decrease
There is, of course, a risk in selling things at a discount. It's essential to make sure that you will still have strong profit margins even if each transaction goes for less than full price. Ideally, any loss will be balanced out by an increase in sales. However, you will need to hyperfocus your digital coupon strategies to minimize this risk.
Perceived value
Another issue that some businesses are concerned about when offering coupons is the perceived value of their company. If you oversaturate the market with coupons for your company, people will start to associate your brand with a discount product and expect prices to always be lower. Avoiding this is better for business.
No-return customers
Some of the new customers who come to buy from your business will not convert into regular buyers, which means that they won't help your business long-term. This is inevitable, but you can ensure that your campaign is targeted towards those that can be more successfully converted.
Keep Expanding Your Marketing
These five ways are just a few of the many ways your e-commerce business can utilize digital coupon marketing to increase your revenue and reward customers. Getting inventive with digital coupons, promotions, and even digital couponing apps can help your marketing team find ways to increase how much each transaction brings in and attract loyal customers.
A few more types of digital couponing to consider include:
Exclusive social media offers (ie. Facebook, Instagram, etc.)

Referral coupons and discounts

Customized offers for different customer segments

Product-specific coupons
No matter how you design your next eCommerce campaign, remember that you need to track results to determine their effectiveness. Without this, you'll be playing a costly guessing game.