It is not surprising that video has grown to be the favored medium of most marketers and business owners. They can be tweaked to reliably engage audiences across all demographics and niches and have proven time and again to consistently raise conversion rates for any growing business with an online presence.
But even the best videos will do little for your marketing strategy if nobody sees them!
So, our goal today is to share some crucial SEO aspects you need to work on to improve your video's visibility. These will help you improve your marketing performance and be more familiar with what some of the best video production companies are doing with their content.
Do it right, and you'll be expanding your strategy's scope and growing your audience in no time.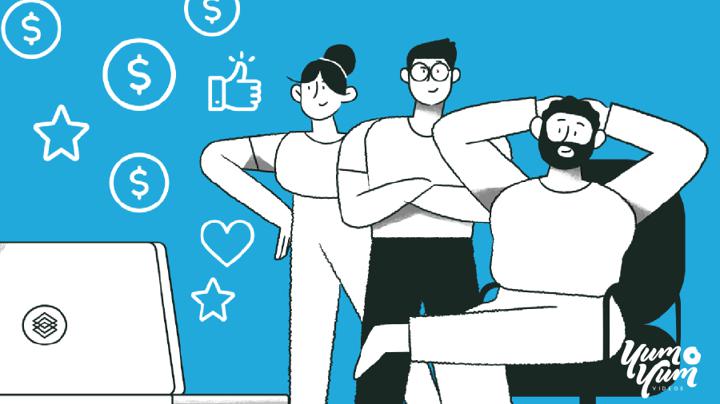 Not All Hosting Platforms Are the Same
Video hosting will always be much more demanding on your server than text and image-based content. Hosting your videos on your own webpage can be great or very quickly strain your bandwidth and exceed its limits, depending on your plan. So, even if you have a dedicated server at your disposal, a lot of businesses end up relying on a third-party site.
Now, every platform has its pros and cons, whether it is a free, easy-to-use one or a paid, premium one.
Free video hosting websites

tend to be

more accessible, and your audience might be more used to them. Watching your content on YouTube or Vimeo will probably feel a lot more familiar to your average viewer!
However, these platforms tend not to have the best embedding options, which means that, with most of them, your video will be displayed in an iframe player and won't disappear as seamlessly into your website as you'd like.
Free platforms will also have different policies toward the inclusion of ads in your videos, so be on the lookout for what suits your content and needs best!
Premium hosting platforms

are, though commonly unknown to many users, a solid alternative, especially for business and marketing purposes. They are perfect for companies that value presentation and include varying amounts of available customization.
Naturally, while free websites tend to have similar available functions, premium ones are more distinct, providing more different and specific features you can take advantage of. 
Jetpack and vooPlayer, for example, are very accessible price-wise and offer straightforward interfaces and customizable embedded players for your site, while Wistia, though expensive in comparison, is more focused on marketing and includes high-quality features aimed at more experienced users.
Your Videos Live and Die by Their Titles (
and Descriptions!
)
Along with the thumbnail (which we'll be discussing in the next section), titles provide the first impression your audience will get of a video. And while naming a piece of content can be challenging, there's actually a key rule you should always keep in mind when creating an effective title for your video: Know your keywords and focus on them.
Start by pinpointing the specific keywords your audience will be using when looking for the content you're making and feature them in your video titles. Do keep in mind, though, that an overabundance of keywords can result in muddled search results, so keep it clean and simple!
Descriptions will usually follow similar principles. You'll want them to be concise and easy to read, no more than two or three sentences long, and quickly break down what your video is about and who it is for.
A long description will often discourage people from reading it, and if you include redundant information or too much of it, it could even make your video less valuable on its own.
The best descriptions will offer supplementary information for those who are interested after watching the video and want to know more about you, your brand, your message, and the types of videos you make.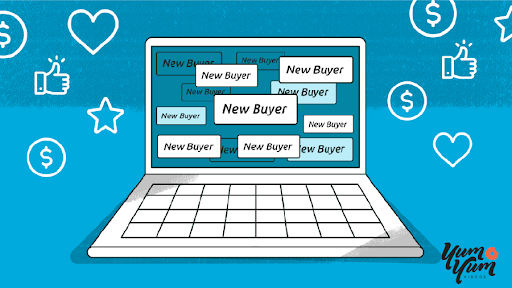 People Judge Books by their Cover, and Videos by their Thumbnail
Like we said before, the thumbnail is what your viewers will see first, and it can easily be the difference between convincing them to watch your content or not.
A weak or difficult-to-understand thumbnail can drive people away, while a well-crafted one can earn a viewer's click without even the title's help.
Ideally, your thumbnail should be a self-explaining snapshot of your video's premise. Customize your thumbnail around the main selling point of your video, and have it be a clear picture with little to no ambiguity.
Since you only get one frame, you'll want to showcase your video at its best, but be careful not to spoil the content, or you'll end up losing viewers instead of gaining them.
If you want to include text in it, make sure it isn't a disconnected piece of information, but rather, have it complement itself with the video's title, so no matter what the viewer looks at first, it puts your best foot forward.
Lastly, remember to make your thumbnail compact and easy to use. A nice 16:9 aspect ratio will make it look good on different platforms, and a .png or .jpg format will make your life easier at uploading it.
Video Landing Page Optimization
When looking to promote your site's content, it's important to keep in mind the average user's experience venturing into it. Naturally, your landing page will be the place to start for them, so we recommend you take your time making sure that the initial experience is representative of the quality you want your content to be associated with.
There are different ways to structure your landing page and different roles your video can play in it. It can be supplementary to the written information on-screen, serve as background to add color and movement to the piece, or even serve as an optional complement to the page.
Right now, we'll be focusing on landing pages where videos are the main event.
Video in landing pages hugely increases conversion rates, so having your video be the focus is a no-brainer for SEO purposes. And while you can put many different types of videos on your landing page, some lend themselves more favorably to the format. 
For example, Promo Videos, such as teasers and eye-catching animated video styles, tend to yield great results at getting the attention of first-time users. If you want to emphasize a trusting relationship with your customers, a Testimonial Video is the way to go. Maybe you want an Explainer Video or even a Tutorial to illustrate the functionalities of one of your biggest products!
This will obviously vary depending on the nature of your site's content and identity, so think it through and decide what kind of video you want to have at the front.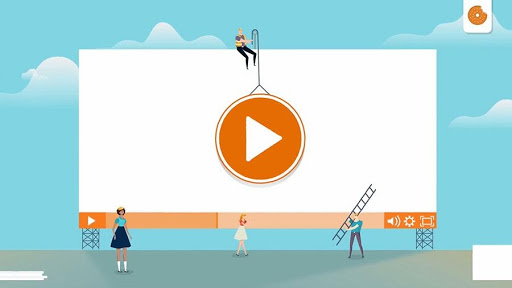 Whenever Possible, Include a Transcript of Your Video!
Video transcripts are tools that commonly go unnoticed by many but can contribute greatly to a video's success and grow your reach, helping drive up keyword and content recognition by search algorithms while offering an inclusive solution to a number of people who otherwise would not be able to consume your videos.
These transcripts consist of text files that will accompany your video to be read by not only active viewers but also search engines. Having your video's content be picked up by bots will tremendously help raise its visibility. 
SRT files are the most common way to provide your video with subtitles. They are composed of a transcript with timestamps matching the exact time each line is said in the video. Once you know how to make them, they aren't a particularly difficult tool to use, so you should always try and accompany your content with them, especially long videos with a lot of keywords to be picked up by search engines.
The Benefits of a Dedicated Page for Your Vid
More often than not, you'll want to put your best videos on your webpage, but there are some things you need to look out for at this point. 
Search engines will not separate your video from the page you embedded it on. Therefore you should try to make sure the page is also optimized to place in online rankings.
Your video and the page you put it on should each be an extension of the other. If the page is generic or too broad in its content, it'll be as if your viewer stumbled upon your video on any other platform!
After watching the video, they should be eager to explore the contents of your site. A steady income of high-quality content and regular updates to the site will go a long way in keeping it lively and urging new visitors to stick around and read.
Like we mentioned before, video is the best marketing tool you can use right now, but that doesn't mean you should rely entirely on your videos to do all the hard work.
Optimizing the page you'll put your video on goes beyond what relates to the video itself. It's essential that it feels like a part of your brand, not just a hub for your video to be put in the spotlight. This way, your video will help every aspect of your site thrive and be ranked higher by search engines.
Embedding your Videos
The most important aspects to look out for regarding access to your videos are exclusivity and availability. Now, that may sound contradictory, but here's the thing: You want your content to be available to the largest number of viewers possible, but you also want that content to only be accessible through you.
Let's start with exclusivity. You never want your video to be embedded in more than one place at a time. Rather, you want users to be introduced to your online presence through your video and vice-versa.
Limiting your video to only one source will also make search engines regard that source higher in rankings. In essence, you'll be helping your page get as much exposure as the video.
Lastly, you'll want the video to be the star of the show. We highly recommend that you don't neglect your text-and-image-based content, but most users will probably click on the video first if you present it to them.
That's why you'll want to position your videos at the top of your page, front and center. If you embed them correctly, they'll blend in with the rest of the site and lend a sense of interconnection between them and the written content.
In Conclusion
Raising your online conversions and appealing to SERP results is a lot more nuanced than what most creators may initially think, because of that I also recommend you to use a SEO reporting tool, it will help you determine if you are making progress when it comes to building your SEO strategy.
It involves a learning process, and while experience and tech-savvy can play a big role in the long run, these tips and tricks can give you and your brand a head-start to climbing the rankings. Taking advantage of them and continuing to develop and promote your content will yield results in no time!