No matter if you are working for an established company or a startup, A/B testing can help you achieve more with all your marketing activities and reach your core KPIs faster. Have you already made A/B testing one of your core activities for the following quarter or year? I bet you haven't. No wonder as marketers always have a lot on their plate and you are not an exception.
However, A/B testing shouldn't be less important than implementing a new campaign on paid ads or exploring a new channel to drive more traffic to the website. Here is why. 
Why you should focus on A/B testing in 2022
Implementing new marketing ideas can be time-consuming and involve a lot of effort of the whole team. The worst part is that with so much effort and time involved, your campaigns might not work properly if the webpage is underperforming. In these situations, you know that something doesn't work, but you don't know why.
With A/B testing, you can get to the root of the problem and consistently work on improving your page performance, so you can generate more leads and sales. A/B testing is an experiment aimed to determine which variation performs better. However, it shouldn't be a one-off activity, but a consistent practice in your business.
While some marketers run tests occasionally, there are few marketing benefits of A/B testing that can convince you to make it a routine and a strategic priority.
Let's have a brief look at the most important reasons for adding A/B tests to your marketing plan for 2022 and beyond.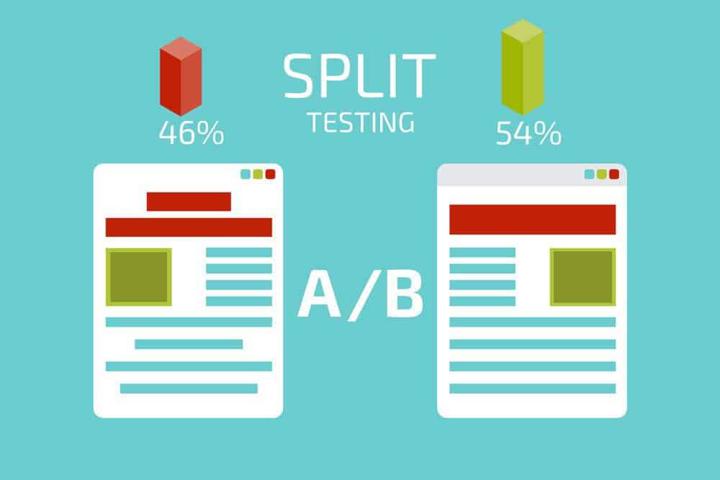 Drive more leads and sales
A/B tests help with conversion rate optimization as you can learn what works and doesn't work for your users. By running a series of tests, you can work on improving the key metrics for which you are accountable for such as volume of leads, opportunities, and eventually sales.
Prove your impact
With A/B tests, it's easier to prove the results of your work and convince the board to introduce certain changes to the webpage. If you work with decision-makers who are averse to change, interpreting UX analytics the right way and presenting your findings, will help prove your point better and show a business impact of the suggested changes.
Increase engagement
Creating more engaging content that drives user action can help you squeeze more from the traffic you are driving to your website. For example, a slight change to a call to action button will help you get more users to click it and take a desired action such as signing up for your newsletter or contact form. 
Save money
With A/B tests, you can save money by using your incoming traffic better and looking for the channels and processes that bring the highest ROI. Instead of focussing on low-performing strategies, you can cut the cost by keeping your focus on best performers.
To sum up, effective A/B testing has a direct impact on your company's bottom line. So how to run effective A/B tests? You might want to read a few guides on running effective A/B tests for basic information if you are new to the topic. Also, you can look into more advanced topics such as bulk editing for faster A/B testing before you dive into the article. 
Here, we are sharing the ideas that you can start implementing using A/B testing tools, so you should have some basic knowledge about A/B testing at this point. 
A/B testing ideas for 2022 and beyond?
If you have run a few A/B tests in the past, you have probably realized that there are a lot of page elements you can experiment with. The core idea is testing one thing at a time to know what experiment has worked in the end. Here, we want to share with you some creative A/B test ideas to save your time on research.
Experiment with fonts
Depending on the average age of your target audience, they can prefer a bigger font to smaller ones. If you are selling hearing enhancement devices, it's likely that your target customer is a person in their 50s or 60s who may also have poor vision. That's why increasing the size of the font can make it easy for them to read page content and find a way to contact you.
Even small changes to a font can make a huge difference. For example, Click Laboratory created a new font with an expanded line spacing and increased size. Here are the original and test fonts that were involved in the experiment. 

This experiment led to an increase in form conversion rate by 133% and decreased exit rate by 19%.
Remember that you also can make your own font that would account for your A/B test hypothesis. You can experiment with the metrics such as font height, size, spacing, and more.
Add social proof signals
Logos of successful companies that your users know, big numbers, and testimonials can have a huge impact on how much trust people put in your brand. Those are the elements that make up social proof – a phenomenon where people copy the actions of others reflecting the correct behavior. In short, we do the same others do to be liked and appreciated.
Consider experimenting with different social proof signals. Collect a few customer reviews from clients that reflect your ideal persona profile and post them in a visible spot on your landing page. If you have won some awards in the past, add their badges in your page footer or in the area above the page fold. As you never know the ideal place where to put these page elements, it's worth running some tests for it as well.
Change your call to action
Calls to action bring your website users to the next stage in your sales funnel. With this page element, you get your users to perform a certain action on your website. By tweaking the text and look of call to action buttons, you can get more users to move down the funnel faster.
Marketers place calls to action in various places – in blog articles, to get users to visit product pages; on the mainpage, to get them to fill out a contact form, and many other locations. However, if your calls to action don't convert at a reasonable rate, you should come up with a plan to change it and define what element of a call to action you should test. 
Start with forming a hypothesis for what could cause a low conversion in the first place. Here is a possible one. Often, calls to action are too generic in their nature – "Contact us" or "Sign up" could serve as examples. They are bad because they don't communicate the value of taking a certain action. 
You can then decide to set up an A/B test to test different call to action copy and learn if a different copy could boost your conversion rate.
You can also test the elements such as CTA button color, their size, and location as far as it fits in your hypothesis.
Test headline text
You might have heard about the study on user attention span these days. It says it's shorter than the one of a goldfish. As people are increasingly less attentive to the content published on the Internet, they started consuming it in a different way than they do while reading a book or a newsletter. They skim and scan the text. 
The way users behave online can lead you to a conclusion that it's worth experimenting with content length. Start with headlines. Instead of writing long and intricate headlines, full of industry jargon, create a test to compare how no-fluff, easy to read, and to the point sentences perform against longer headlines. 
Test page length
The same applies to page length. You might want to check scroll depth for your users on the main page and key product pages. It might turn out that readers prefer a shorter version of the page and they wouldn't normally consume all information on a longer page. 
It can be a good idea to condense your page content to place the most important information closer to the top of the page. Again, the above statement can only by your hypothesis – you have to test if it is going to have any impact for your business.
Change sign up form length
Usually, the less information you ask from your users, the more sign up completions you get. While true for most businesses, it might not be the case for yours. So before jumping to conclusions, check for yourself – prepare a test for a longer form and a shorter one that contains only the most necessary data such as name and email address.
Here is an example of a long sign up form containing the information such as company name and size.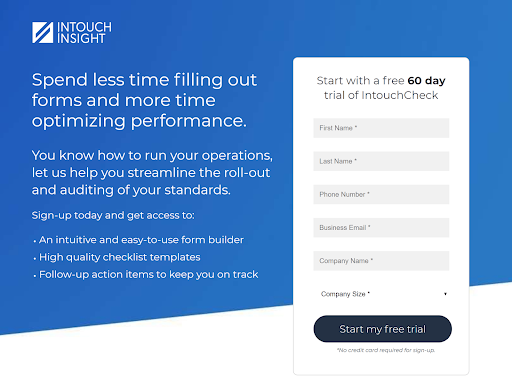 You can compare it to a short version below. Which one would be easier to complete? You can't tell for sure. So you have to test both.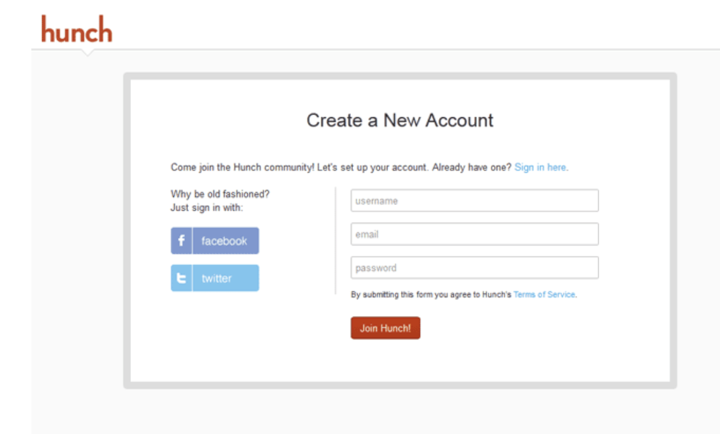 Refresh your logo
The general look of your page has a direct impact on how users perceive your brand and if they trust you – people judge a book by its cover. A full redesign of your page is a complex process and there is a lot of risk involved.
There is also no guarantee that it will have a huge impact on your conversion rate. That's why instead of putting everything at stake, consider experimenting with a redesign of small elements such as your logo. Start with checking the examples of award-winning logos and creating requirements for your graphic designer. 
Test traffic sources
If you drive low-quality traffic to your website, you won't end up with a lot of conversions. It means you might be burning your budget on the advertising channels that don't bring value to your business. With A/B testing, you can learn what channels convert the best, so you can invest more in those, while killing worse performing ones. 
By creating an experiment and driving all traffic from different channels on one standardized landing page, you can later compare which source brought you the most leads. For example, you might learn that only a handful of keywords on your Google Ads account drive some sales. The conclusion – you can decide to switch worse performing keywords or campaigns.
Wrapping up
A/B tests can be a powerful tool that will enhance the results of every marketing activity. However, to get it to work, you have to have a solid plan for A/B tests and run them on a regular basis instead of as one-off experiments. As you shouldn't test too many page variants at once, you have to have a timeline for running each test. Also, there are also a lot of things you can test on the page. Hopefully, you will find the time to test them out in 2022 or later!