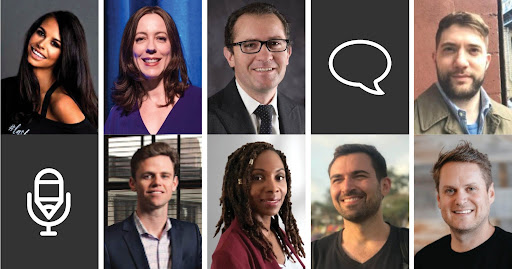 What is one type of landing page that every ecommerce business needs?
To help ecommerce business owners build optimized websites, we asked marketing experts and small business owners this question for their best tips. From creating landing pages for unique target audiences to highlighting limited edition products, there are several suggestions that may help you create the right landing pages for your ecommerce business. 
Here are eight landing page ideas for your ecommerce website: 
Create

Landing Pages

for Unique Target Audiences

Optimize Customer Reviews Pages With Keywords

Generate Leads by Telling Your Story

Rank Higher With Your Newsletter

Incentivize Customers With Splash Landing Pages

Tell Customers About Yourself

Highlight Limited Edition Products

Showcase What Makes Your Company Different
---
Create Ecommerce Landing Pages for Unique Target Audiences
Consider creating unique ecommerce landing pages for different marketing campaigns. Potential customers and returning customers have different needs when they come to your site, so cater their experience to fit. Remember to center these pages around each target audience's motivations. For example, a returning customer should receive content that keeps them excited about your brand, bringing them more brand awareness and solidifying their loyalty.  
Vanessa Molica, The Lash Professional
Optimize Customer Reviews Pages With Keywords
While customers can scan the internet for reviews of your products, wouldn't it be better if they could see them in one place? That's what we did at Kegelbell by creating a reviews landing page that includes written reviews, video testimonials, and links to outside articles and reviews that help the customer learn more about our products. Not only that, but by optimizing a reviews page with important keywords, this page can help improve your site's overall ranking while putting your brand's best landing page forward.
Stephanie Schull, Kegelbell
Generate Leads by Telling Your Story
Your "Our Story" page doesn't have to be a dead-end. We have a landing page called "Our Story" that includes a lot of information about our vision, history, and mission, but we also tell the reader how to get started. Make this a lead-generating landing page. A reminder (with buttons) to shop, subscribe, email, and join the company is at the bottom of the page, and an email subscription offer grabs emails.
Peter Babichenko, Sahara Case
Rank Higher With Your Newsletter 
Most small businesses surprisingly don't have landing pages on their website that are specific to their newsletters. This is a missed opportunity because there is quite a good amount of search volume for "topic x newsletter" search queries. For instance, the keyword "machine learning newsletter" gets about 40 searches per month, according to Ahrefs. 
If you're a machine learning software company with a newsletter, you should create a page about your newsletter and target that keyword. Sure, you'll compete against aggregators, but you'll likely show up somewhere on page one and get high-quality traffic to your page. These users can then sign up for your newsletter and further engage with your business.
Mike Krau, Markitors
Incentivize Customers With Splash Landing Pages 
Every e-commerce business needs a splash landing page. Specifically, a splash landing page is a temporary page that shows up either immediately after entering a site or before leaving. It typically offers incentives and promos in exchange for an email address, therefore increasing conversion amongst new site visitors. Specifically, this landing page is necessary (1) because it provides a direct call to action and (2) because it captures customer information, therefore making it much more likely for a repeat purchase.
Ryan Craver, Mallary by Matthew
Tell Customers About Yourself
When potential consumers visit a website, they typically want to ensure that it's a credible business. Sometimes, the only way to verify this is to read more on the company's About Us page. The About Us page should inform visitors of three things. It should reflect the company's history, its future vision, and the team behind the dream.
Annette Harris, Harris Financial Coaching
Highlight Limited Edition Products
A click-through limited-edition product page is an ecommerce essential. This type of landing page creates a sense of urgency and establishes the product or collection as a temporary offer, which entices more visitors to click the call to action, and ultimately, make purchases. As an added plus, creating awareness of the limited availability and shifting stock encourages visitors to check the website more frequently, which can convert into more sales in the long run.
Michael Alexis, TeamBuilding
Showcase What Makes Your Company Different
Having a solid landing page for an ecommerce business is absolutely crucial for long-term success and increased sales. There are a number of factors that play a role in a great landing page. It's essential every ecommerce business has a page that not only shows the types of products the company offers but visually tells the viewer why their company is the one to purchase from. 
Whether this is done through sharing the company mission or vision or through showcasing different elements of the available products, it's important to have a landing page that shares what makes the company different!
Brandon Brown, Grin
Terkel creates community-driven content featuring expert insights. Sign up at terkel.io to answer questions and get published.