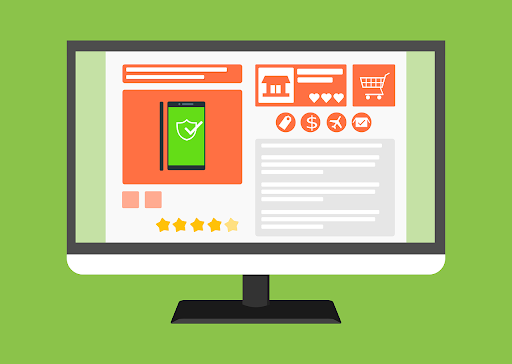 Image Credit: Pixabay
eCommerce businesses are witnessing unparalleled growth in 2021. Unlike most industries post COVID, the eCommerce industry has seen a significant rise after the pandemic. 
We all know how tough 2020 was for the world order, yet despite the challenges faced by online business, you will be surprised to learn that the eCommerce retail market grew by 27.6% in retail sales last year.
There are multiple challenges that these businesses face. Growing competition, strict online laws, and search rankings have always been an issue for eCommerce businesses. 
This article will talk about nine of those challenges that hamper eCommerce success. So, let's look:
1. Website security issues
We don't need to stress enough the importance of website security. Since e-Commerce businesses gather user information, it is essential to use a security protocol to protect all the information. 
SSL or Secure Socket Layer certificate is one such protocol. An SSL certificate encrypts your eCommerce website's connection through PKI or Public Key Infrastructure. 
When your shoppers share their sensitive information with your website's server, it gets passed through various computers. 
If SSL is absent, the data will pass in a plain text format, which means that any entity in the middle can see what is getting transferred. 
So, SSL protects your website from hackers by creating a secure network so that no third person can see, access, or manipulate the data. 
SSL is not just responsible for security; it is also a mandatory requirement to accept payments from your customers. 
According to Payment Card Industry guidelines, every eCommerce website must have an SSL to accept payments online. 
So, purchasing SSL is mandatory for every website. Don't waste much time; install it today and secure your store. If you are looking for cost-effective, premium options, consider investing in a cheap RapidSSL or Comodo SSL certificate from reliable SSL resellers.
2. Watch out for your website's visual impact.
Upon visiting your website, the first thing online shoppers notice are how appealing its images are.
Images are vital for every eCommerce website since it gives a virtual view of how their product will look. 
The product images should be very much in sync with the actual product. Customers should be able to open the image from all angles and see it in an enlarged view. 
Moreover, every product must be backed with an infographic depicting its proper use and benefits. 
In the coming year, images will significantly impact overall eCommerce sales. 
3. Mobile responsiveness will be the key.
Mobile responsiveness is one of the most significant e-commerce issues and changes happening worldwide. 
With more than half of the world using the internet through mobile devices, companies that haven't yet thought about moving their eCommerce website from desktop to mobile-friendly should be ready to bear the brunt. 
Mobile allows swift functioning and easy sharing. People can buy a product with a single tap and share it across all social media platforms like Instagram or Facebook. 
Unlike desktops, where you have restricted capacity to operate, mobile allows you to do multiple tasks at a time, from shopping to sharing. 
4. Rigid return policies
Striking the right balance between your cost and customer's convenience is undoubtedly one of the most prevalent e-commerce challenges in 2021.
Rigid return or refund policies will only discourage consumers from buying your products.
Since you want repeat customers, you can't let them down with bad customer service. 
These days, free product returns are in trend. You can't expect your customer to pay anything for returns. 
So, create return policies that can suffice your cost and provide an excellent experience to them. 
5. Payment failures
Payment failures are common these days. 
Transactions may result in the amount being debited from the customer's bank account but not credited to the seller's account.
Banks don't just credit the money back into the buyer's account with strict payment guidelines. It takes a process of at least 7-10 days to do so. 
You must calm your customers nerves who want their money back until then. 
It would help if you mentioned the time frame that a bank can take to process refunds. Also, mention the authority guidelines on your website so that the customers know what to do legally if you haven't got your money back. 
6. Shipping costs and taxes
You must try to provide free shipping to your customers over a certain amount, let's say, $100. Yet, if it isn't there, you must inform them beforehand. 
Nothing gets a customer to turn against you than when they reach the checkout page and find additional charges of shipping and taxes. 
It is best to inform them in advance about the possible charges they may have to pay additionally. 
It is best to keep them to a minimum or live up to your customer's trust by informing them about the charges in advance. 
7. Slow websites
Customers who visit eCommerce stores are agile. They jump from one product page to another in hopes of finding the right product for them. 
Only a robust eCommerce site can cater to a customer's needs nowadays. You can't expect them to stick to your website even after it takes like 25 seconds to load. 
Slow speeds have always been a problem for which you must take the necessary steps. Optimize your images, remove unused plugins, keep pages light, and leverage techniques like browser caching. 
Thus, ensure that your website takes less than 3 seconds to load. 
8. Cart abandonment problems
Your customers have come a long way from choosing the right product, selecting the delivery to the checkout page. 
After adding items to their shopping cart, customers may be discouraged from purchasing the product if they figure out that they have a long list of options to fill. 
They may prefer a competitor who can auto-fill the options, leaving customers with just a single click away from their purchase.
It is best to ensure that you have auto-form fill options available, allowing swift purchase conduct. 
9. Reviews and ratings
Excess to everything is terrible. Even too much positivity can implant doubt in a customer's mind about the website's authenticity. 
It is tough to believe that if a product has 100 reviews under its name, all 100 of them are positive and excellent. 
E-commerce companies fear abandonment; that is why they often remove the negative reviews from their products. 
As a website owner, you need to realize that a blend of positive and negative is necessary to make a product believable and inspire customer loyalty. 
Some customers only wish to read the negative reviews, and their absence results in more abandonments than expected. 
Final Thoughts
The eCommerce industry is on the rise. Many new players are joining in, promising to provide an exquisite experience to their customers. 
But they must also remember that data protection is of equal importance. They must ensure that firewalls and SSL protocols are installed on their website to make its connection secure. 
Ensure that your website speed is optimal, allowing your customers to hop on multiple pages within seconds quickly. 
Moreover, it would be best to make life easier for your customers by offering them convenience in return policies, shipping charges, and auto-form fill. Keep balanced reviews and attend to customer payment failures with concern and caution. 
So, consider these nine eCommerce challenges before you launch your online store.