Product collection columns
In Component properties you can now set the number of columns on the product collection component. This opens up some great new layout options for you to truly customize your collection pages.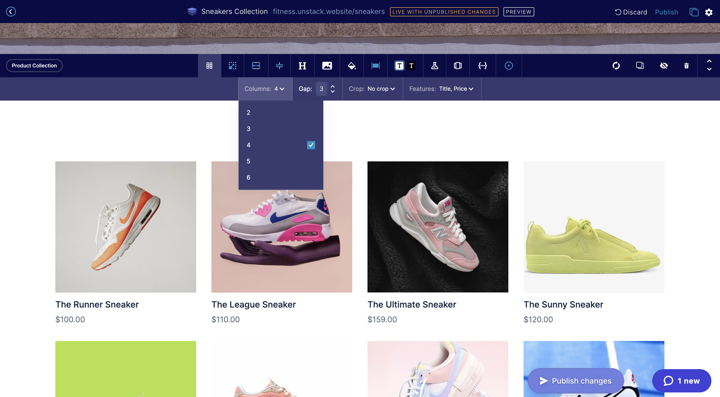 Toggles for product collections
We added toggles for Title & Price to the product collection component. We also made it possible to adjust the gap between products.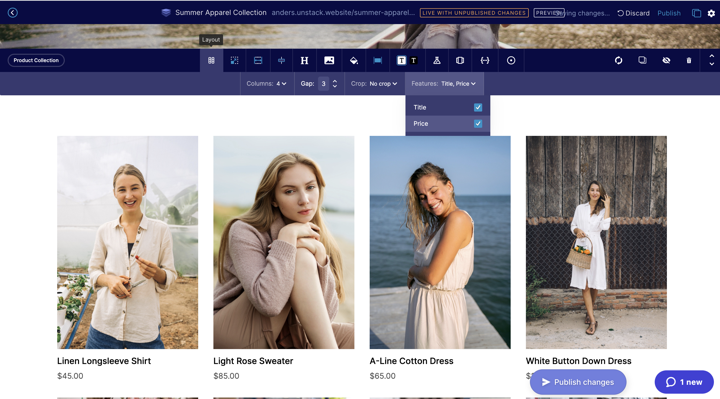 Box border styles
We've also added border settings to box toolbars. This will make it easy to build rounded boxes and even add dotted or dashed borders to simulate coupons.
Also, check out that fancy new color picker! It's now even easier to create landing pages that are unique to you and your brand!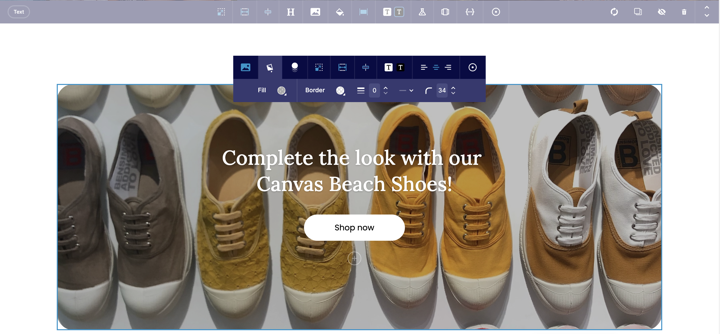 Better embedded app start screen
We now have a better start screen for Shopify users that includes thumbnails of landing page templates to help users create their first page faster. This significantly reduces the number of clicks for users to create their first page.
Shopify header, footer, and cart
A big unlock for us has been the ability to embed Unstack content in pages that use merchants' existing Shopify header, footer, and cart, creating a more cohesive look between your website and landing pages.
This is currently available in beta. Please email support@unstack.com if you'd like us to turn it in for your account.
DDC import and export
Data Driven Content, or DDC is a beta feature that we're very proud of. This allows you to quickly upload a CSV file to add or edit information.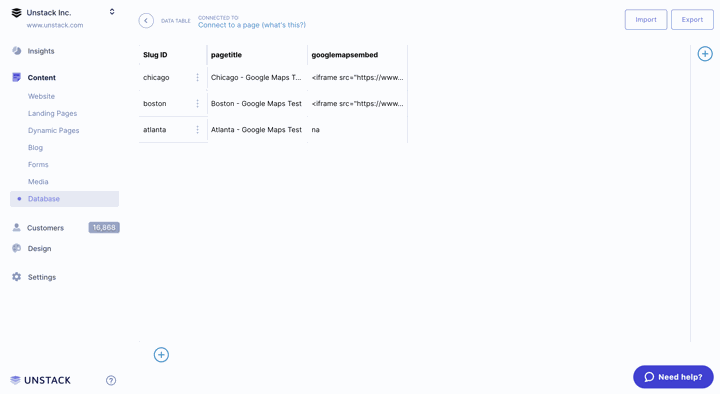 Capitalization and letter-spacing
If you're a user who likes the text of their headers or buttons to always be capitalized, lowercase, or mixed case you are in luck! With this release we shipped changes to the Style Guide which allows you to make those changes at the account level.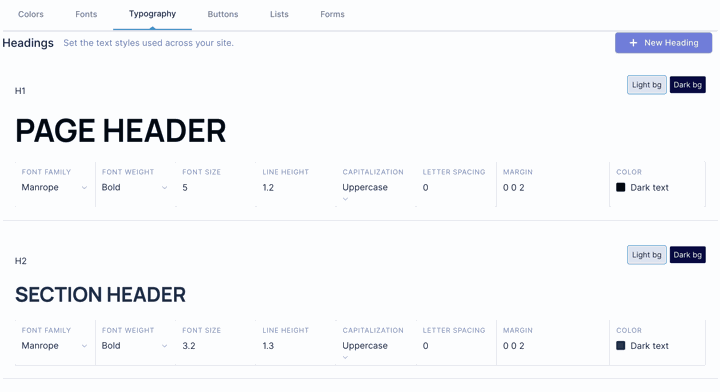 These are just some of the new features. You can see a list of every released feature by going to our Release Notes in the Help Center.