PPC marketing has established a long-standing name as one of the most highly successful marketing strategies, making it one of the most popular options when it comes to advertising an eCommerce brand.
E-commerce PPC advertising has evolved into a reliable supplier of constant and instant results that can attract high-quality leads. Examples of E-commerce PPC Ads include shopping campaigns on Google and ads on Facebook.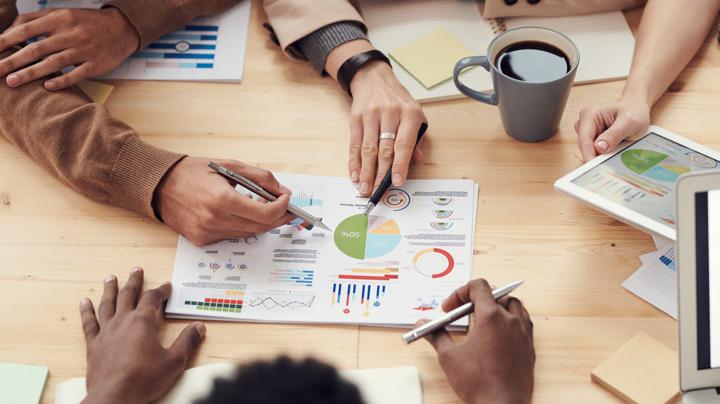 Pay-per-click (PPC) advertising is a paid model of advertising that is used to increase traffic to a website. If you use PPC effectively, it can have a significant and beneficial effect on your company! Display ads, local search ads, Google shopping ads, search ads, and other types of PPC ads can be found on online websites, social media platforms, and even mobile applications.
More than half of customers who visit e-commerce websites via a pay-per-click advertisement are more likely to make a purchase than customers who visit the website via an organic link. Businesses generate an average profit of $2 for every $1 that is spent on pay-per-click advertising.
The PPC model is a form of online marketing in which the advertisers would be paying a fee each time one of their ads is clicked. Remember, you will ONLY be paying for advertising if your ad is clicked upon. Pretty interesting, right?
So, why do not you browse through our article, and look for yourself at our comprehensive list of proven PPC Strategies from industry experts which are surely going to optimize your E-Commerce Site?
Select a Platform to Run Ads
Before starting on your PPC journey, you should be aware of where you should be advertising your PPCs. You will find plenty of sites that are willing to take you up on the offer, but will they help you convert their viewers into your clients? There are plenty of good options too, but the fastest PPC ads platforms which are currently running are Google Merchant Center and Amazon Advertising.
Google Merchant and Amazon Advertising offer support to such businesses to upload and manage their information regarding their products and offer multiple self-service solutions so that you can power your ads, increase the visibility of your products, and use their platforms for sponsored brands, products, and so on. After all, they have collected data from millions of users about their shopping and purchasing habits. So leveraging their services and advertising there would be a great initiative to begin. 
Grant Hill, E-commerce Expert at SEO Analytics Pro says "If it's done right, pay-per-click advertising (also known as PPC) may be a very effective method for driving instant traffic to your e-commerce website. In comparison to SEO (search engine optimization) tactics, which can take some time to drive visitors to your e-commerce website, PPC (pay-per-click) advertising can provide results almost immediately.
Choosing the appropriate platform to conduct pay-per-click advertisements is the first step. Through the use of PPC advertising platforms, you will be able to track the different responses to your advertisement and determine which messaging drives the highest click-through rates for your website."
Examine your Keywords
The Keywords are essential for your PPC operations to be successful. Only when you have the right keywords included within your search list, will these keywords be used to connect to the right products and industries you are aiming to target. Similarly, when the user searches for those keywords, then they will be connected to your offerings.
Mark Valderrama, who runs a hybrid e-commerce website Aquarium Store Depot, adds "These Keywords do not necessarily have to be short and concise. There can be longer words and phrases which are used by customers as well. They may not be used as often, but the reach increases if you are able to incorporate those words into your campaign.
Dustin Porreca, Growth Manager at Elevate Demand says "Starting with a solid keyword strategy is the best way to maximize the return on investment (ROI) of your pay-per-click (PPC) campaign. This involves selecting keywords that have a high number of searches but have a low level of competition. You can discover these keywords yourself by doing research online using different keyword-finder tools."
Find the customers who are willing to buy! This brings us to our second point almost immediately.
Using the Negative Keywords
We know there are keywords you want them to be attracted to, but there are also some keywords you would not want to get appeared on. This is very critical because the negative keywords would attract the wrong audience, one which would rarely click and convert into a customer because they were not interested in the product and/or service in the first place.
Vincent Amodio, Founder of Icon Medical Centers says "Negative keywords in PPC ads should never be overlooked when creating a PPC campaign because they will assist you to avoid showing ads for irrelevant and unrelated keywords, saving you money. In addition to this, get rid of any keywords that aren't relevant to your industry along with any duplicates.
By removing the negative keywords from your campaign, not only would your PPC give you greater results in terms of the metrics you require, but they would also help you manage and control the direction of the marketing strategies on a very molecular level. 
Scott O'Brien, Head of Sales at PPC Lab Ad says"If you choose the wrong keywords, you will end up attracting customers that are not the best fit for your products because of their search intent. This will cause you to lose money every time one of your advertisements is clicked on by a user, and it will also result in a very high bounce rate for the landing page you are trying to direct traffic to. Setting up so-called 'negative keywords' instructs the search engine not to display the advertisement when a particular keyword is included in a user's query."
Focus on Less Obvious Audience
You have removed the negative keywords, but that doesn't necessarily mean that customers are willing to come to you through other, less noticeable means. The trick is in knowing where you have to connect. If your focus is on footwear, you will naturally be optimizing your PPC campaigns toward the core product. However, that is what everyone else does. How is it any different from yours?
Consider the audience as a way to find out what else the audience prefers and shift the target accordingly. If the person is into quality footwear, recommend them cleaning equipment and accessories to go along with them. Does the person prefer fitness clubs? Focus on users using organic foods, and so on. You can always use the Google Audience Insights section as the audience manager to understand what the audience likes as compared to others.
Jay Ehrenfeld, Chief Marketing Officer at EZContacts says "The best way to maximize your ROI is to target keywords that are accessible for your brand's scale and industry. We receive the majority of our web traffic from brand-specific organic keywords like "ez contacts" or "ezcontacts" but we also advertise to users searching keywords like "how to adjust to new glasses" for example. We also pay to advertise searches of various misspellings of our brand, which is common, and the names of each of our products to maximize our targeted traffic.
Our strategy might not translate to other businesses or industries, but any business should diversify their targeted keywords and predict that users may search for your brand by product, misspelled words, or relevant concepts.
Never be Static, be Dynamic!
With the continuous improvements happening in the e-commerce industry, it has also become extremely easier to run not just a single PPC, but multiple targeting campaigns using PPCs to ensure that there is always something being advertised in the market from your side.
By Optimizing not just your shopping ads but organizing your website into categories and sub-categories which are relevant to your website's niche and the customer's requirements, the advertisements will hit the customers are a greater and higher level of frequency, which can potentially retarget the customer and help convert them to bring in a successful sale.
Alex Uriarte from 1-800 Injured adds "Running product ads on Google Store can entice your audience to virtually visit your e-commerce website. This is because Google Store is widely considered to be the epitome of promoting and marketing your products. These ads can act as a window-shopping solution for your online customers, which can showcase your product line. Most brands think of these ads as a digital storefront for their website." 
Jochen Gererstorfe, Online Blogger & SEO Expert at Blogger Pilot adds "I used high-quality digital images for our Showcase Ads, which were used to attract more generic queries, not related to our brand. This way we were able to exert our influence over an audience that was not even aware of our products. This strategy has also enabled us to maximize ROI for our PPC campaigns."
Optimize and Revamp your Product Page
You may have the perfect PPC advertisement ready for your e-commerce website, but what would happen if an interested customer goes over to find that the product page is old, out of date, and not appealing? They would move on. Hence, it is important to always keep your product pages updated, with the product pictures and videos being clean, sharp, and fully optimized.
You can add value as well, but make interactable pictures, or include videos of the products as well. Remember, every time someone comes over to your product page, they will want to know about your selling point, so this is an opportunity to mesmerize the audience with not just your product's pitch, but how it is presented on their screens.
Joe Troyer, CEO & Growth Advisor of Review Grower says "When it comes to your eCommerce website, optimizing the product pages can take up a significant amount of your time. In addition, improving such product pages helps in increasing SEO rank on the search engine results pages (SERPs). You need to create a product title of the highest quality and include the keywords in the title tag that people are looking for online."
You need to do some research to find keywords that are associated with your products and then include those keywords in your description. You are required to provide descriptions of your products that are original, compelling, and relevant. 
Utilize Social Media for PPC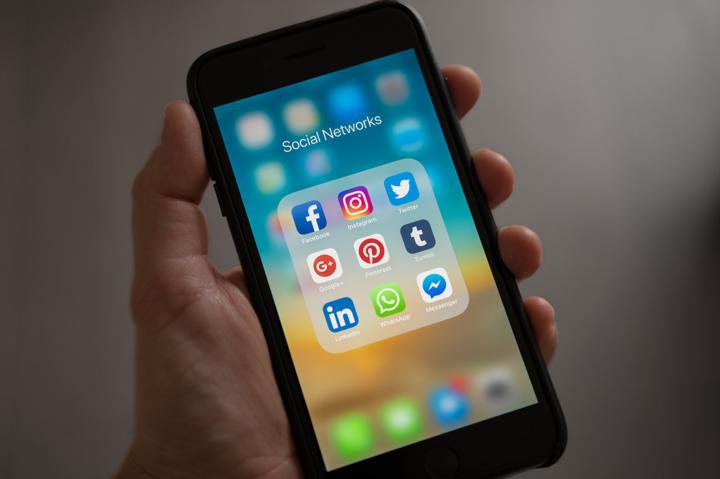 The Social Media industry has grown immensely over the years, and there is nothing that says that they are going to slow down any time soon. Facebook, Instagram, Snapchat, Youtube. These are some of the largest channels where Millions of people from throughout the world spend countless hours scrolling through.
By targeting the audience on these major applications through their website and mobile applications, there is a high chance you will find the right customer who is willing to purchase your product/service. Myles Robinson, Digital Marketing Expert at LoanCorp says "The best part of utilizing social media for PPC is the option for them to market you and your store for free if customers had a good experience with your product, so that will certainly help you expand your reach for free. For example, on Facebook, there are options to customize your audience, target the audience via life events, and segregate the products according to their geographical locations, and other metrics." Your PPC conversions would jump up significantly!
Alex Savy, Co-Founder, and Editor-in-Chief of Comfynorth says "You should also consider running ads on social media in order to market your business and pique people's interest in it. It's recommended not to design campaigns only for the purpose of selling your products, especially if they're expensive. This is because consumers have a greater need for information before making a purchase when the price level of the product or service is higher. You should think about launching brand awareness campaigns aimed toward new customers, in addition to retargeting advertisements to customers who have already shown interest in purchasing your product."
Set up your E-Commerce Tracking Software
There are many e-commerce analytics and tracking software available. While there are the free ones available as well, they are generally those which have limited functionality with a short-term trial version that can be used to experience their full benefits.
Optimizing the tracking software with your PPC campaigns can provide valuable and insightful data such as landing page hits, what is the traffic per medium of use i.e. Tablets, Phones, and Computers, which can correspond to the sales to understand the performance of your marketing campaigns.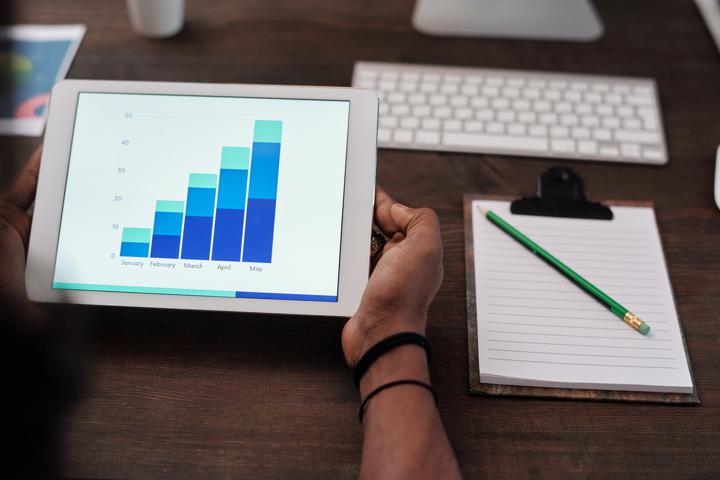 Not only that, they would be able to distinguish between the top-selling items and those which need more attention. Similarly, they would be critical in finding out which landing pages and campaigns are gathering more sales. Knowing from where your money is flowing is crucial in working out better PPC E-commerce campaigns in the future, as well as rectifying the ones running right now.
Ellie Shippey, Digital Marketing Specialist at Lumina says "Make use of a top-notch eCommerce tracking setup in order to monitor the revenue generated from each product; this allows you to view your return on investment (ROI) for each product as well as on your product ads. You can also turn off the ads that are not performing well, ultimately increasing the PPC budget for the products that are performing well."
Satisfying Shopping Cart Experience
Every step in the buyer's journey is important. Including the ending of the cycle, when the customer reaches the cart. This is where most e-commerce stores and companies fail to deliver to the customer's expectations. Even if you can secure a sale now, the customer would not be interested in coming back again due to the poor experience they had to face, and even worse, they may even dissuade other potential customers from purchasing from you!
The easiest way for you to understand would be to explore the industry's largest shopping cart styles and designs. These carts have been optimized for ideal Search Engine Optimization (SEO) designs, and this can even be included in your PPC campaigns for greater reach. Remember, investing in the right shopping cart platform can make all the difference.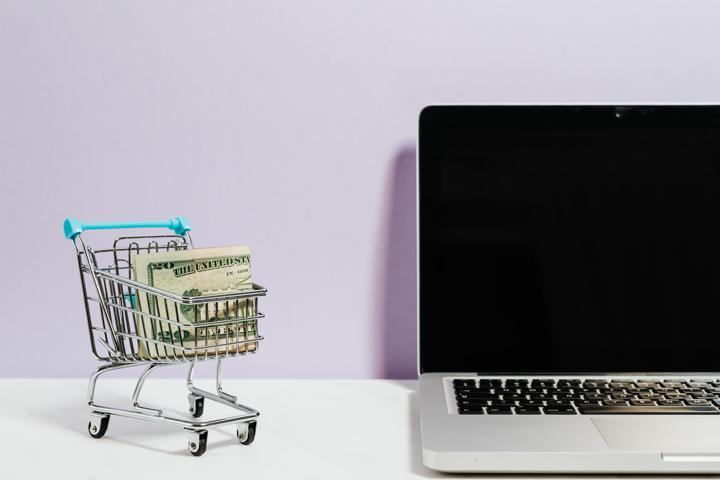 Andreas Velling, Chief Marketing Officer at Fractory says "Providing a positive shopping cart experience for your clients is one of the most effective PPC strategies your company can implement. You can make the purchasing process easier and more simple for your customers by offering them the option to use shopping carts from websites such as Woo Commerce and Shopify. I've personally tried and tested this method, and I can assure you that it will provide you with the best possible ROI."
Evaluate your KPIs
For PPCs, It is important to understand which Key Performance Indicators (KPIs) are you considering as your go-to metric. For example, the ROAS (Return on Ad spent) will measure and provide information on the amount of revenue earned for every dollar spent on advertising. However, focusing on ROAS on every single purchase would leave you short-sighted and will reduce your ability to deal with challenging situations.
The information obtained from your e-commerce store should be evaluated using the Cost per Acquired customer, one-year payback, or Customer Lifetime Value is a better metric in comparison. Gerrid Smith, CMO of Fortis Medical Billing says "If you feel that your KPIs are not aligned with your end goal, it is time to re-evaluate them before you continue with your PPC."
Geographical Success
If your e-commerce store is targeting not just a city or district, but a state or even the entire country, it would be imperative to ramp up the customization within the PPC campaigns accordingly. Since each area has different preferences compared to the others, the advertisements running would need to reflect that. The concept is known as geo-targeting and is designed to target audiences who live in a specific area. When creating customized and highly sought-after campaigns, the use of such tools is crucial is find the niche which exists and utilize its potential.
Alex Popa, CEO of Whizcase says "When using Google Ads, it is essential for e-commerce businesses to have a clear understanding of the audience segmentation if they want to communicate with their ideal customers. You might target people of a specific gender, age group, geographical location, etc. to maximize your profits."
Keep the Customers Happy
After the purchase, there is a likelihood that the customer may not purchase anything else for a while. However, by focusing on after-sales services and sending out emails and other reminders, they can be tempted to make re-purchases by previously successful customers to the site again to make purchases.
This can also be done by offering them discounts and offers exclusive to them for a certain time which can be used to encourage them to use their discounts and offers within the time limit.  If the E-commerce site can use its PPC to help the customers avail this opportunity, it would convert into more sales in the long run.
Summary
So, in conclusion, having a well-thought-out plan, alongside the tools and techniques mentioned above to increase your sales, target the right audience and improve the brand's bottom line, Ecommerce PPC management is your best bet. Follow these useful guidelines above, and see the positive difference in your e-commerce business future!