As Unstack made it's way into Beta this January we wanted to pick up the pace on our marketing efforts. As a new startup we are going through the same journey as our customers as we work to build a brand and marketing presence.
BetaPage is a growing product submission site that highlights new products to an audience of early adopters. It works similarly to other product submissions sites like Product Hunt. Users can up-vote submissions and leave comments on the products.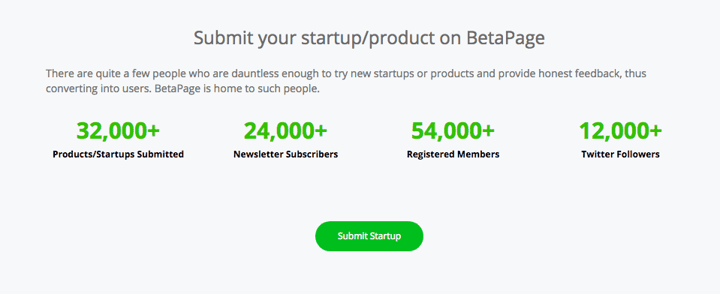 To start out, we created an account and submitted Unstack. The process was pretty easy and I liked that they allowed us to upload product screenshots and videos. In about ten minutes or so we had a pretty good looking submission. Here is what it looked like.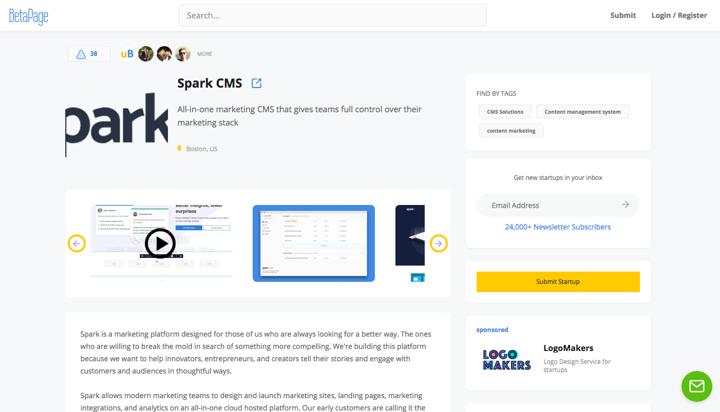 ---
Evaluating Free versus Paid
"Your product is under review. We are receiving 30-40 startups daily and we are selecting only 4-5 out of them. We have currently 1912 startups under review, and it will take approximate 32 days for us to review your startup. Although you can skip the queue by selecting a paid listing option, there are some other benefits also."
Since we were looking for immediate exposure and feedback I was interested to see what the paid options were as well as the other benefits. Sometimes "other benefits" don't equate to much, but it did end up being a good bit of additional promotion for the price (which I'll get to in a minute).
Review within 24 Hours. 
Listing of your startup on your desired date. 
Your startup will be visible on our home page. 
Get a place in Our Newsletter (20,000+ Subscribers) 
Your Startup will be shared on our twitter account (10,000 followers)
Breaking down the Cost
The cost of a paid listing depends on how long you want to be featured for. You can boost your post for one to four days. There is also a required $30.00 fee for inclusion in their daily round up newsletter.
Since we didn't know what the results would be I was hesitant to promote our post for too long but also wanted to make sure we got enough bang for our buck. Here's what the pricing options ended up being.
One Day - $28 + $30 = $58

Two Days - $48 + $30 = $78 (what we chose)

Three Days - $68 + $30 = $98
Four Days - $88 + $30 = $118
We chose the two day option
The Results
In the end, we definitely saw a spike on our traffic given that we are so early and don't have a ton of daily uniques coming through to Unstack yet. We saw about 3x the daily traffic we usually see. Net net however, this probably wouldn't make much of a dent on anyone with an established website getting traffic already.
We saw about 100 uniques and 20 new users join Unstack, with about half of those being qualified. This ended up being about $7.80 for a qualified product evaluation, which we are happy with (the downside being that Betapage is not a scalable traffic channel).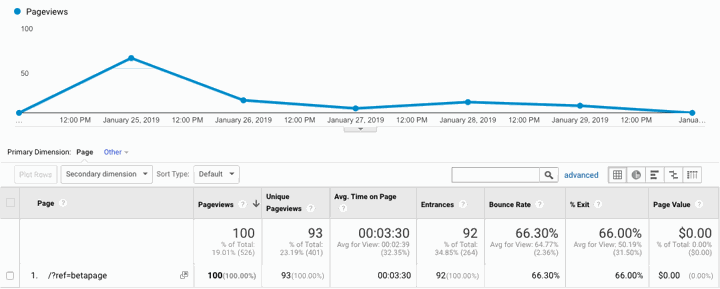 Concluding thoughts
Overall I would recommend taking a look at Betapage if you are a new start up and looking for low cost channels to get some early exposure for your company. Here are what we see as the pros and cons of the service.
Pros:
Easy to use
They delivered exactly what they said they would for a reasonable price
The results were decent relative the price paid
It was a good trial run before launching on product hunt
Cons:
Net net it wasn't a lot of traffic
Mixed bag of quality among the product evaluations we got
---
Unstack is an all in one Marketing CMS for modern marketing teams. Give our platform a test drive for free by creating an account here.