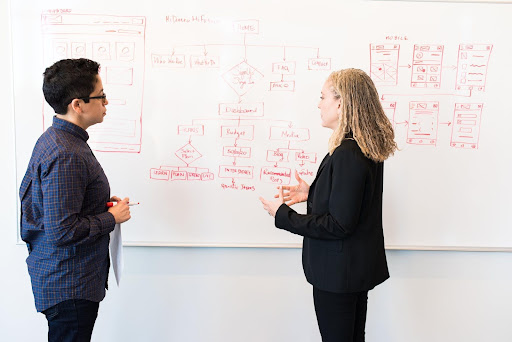 Image Source: Pexels
You want your customers to trust your brand. To achieve your goal, you need to prioritize authenticity and integrity. That way, you can build a brand that resonates with customers. And you can show customers why your brand puts them first. 
It takes hard work and patience to create an authentic brand. With the right approach, you can gain your customers' trust and grow your business. 
Why You Need to Prioritize Authenticity and Integrity
There is immense value in prioritizing authenticity and integrity. To understand why, let's look at three of the worst accounting scandals in U.S. history and their impact. 
1. Enron
Enron was a publicly-traded company founded in 1985. At one point, Enron was one of the world's leading pulp and paper, electricity, gas, and communications companies. It was even considered a "Wall Street darling." 
Enron was executing nearly $350 billion in trades by the middle of 2000. But when the Great Recession hit, Enron's fraudulent accounting activities and other crimes started to surface.
Enron's officers and employees misrepresented the company's earnings in its financial reports to shareholders. In addition, they embezzled corporate funds. They also illegally manipulated energy markets and created fake power shortages to drive up the price of electricity. These activities and many others helped Enron hide its financial losses and claim profits on assets that were losing money.
Ultimately, Enron filed for bankruptcy on Dec. 2, 2001. Since that time, several Enron executives have faced charges of conspiracy, insider trading, and securities fraud. 
The Enron accounting scandal led to new legislation as well. In July 2002, President George W. Bush enacted the Sarbanes-Oxley Act, which created new penalties against companies that destroyed, altered, or fabricated financial statements and tried to defraud shareholders.
2. Tyco
Tyco was one of the world's largest security companies in the late 20th century. However, unethical accounting practices nearly destroyed the organization. 
In 2002, former Tyco CEO Dennis Kozlowski and former CFO Mark Swartz stole as much as $600 million from the company. Both executives denied any wrongdoing. And both disputed the charges brought against them. Three years later, Kozlowski and Swartz were found guilty of more than 30 individual corporate violations. 
Furthermore, Tyco's accounting firm, PricewaterhouseCoopers, was held partially responsible for the company's unethical accounting practices. This was due to the fact that PwC failed in its obligation to identify fraudulent transactions included in Tyco's financial reports.
3. General Electric
GE is an American multinational conglomerate that reported $74.2 billion in revenues in 2021. But GE was previously the subject of a U.S. Securities and Exchanges investigation into accounting fraud. 
The SEC investigated GE based on claims that the company misled its investors in 2016 and 2017. GE allegedly did not disclose the source of most of its reported profits came from a reduction of earlier cost estimates. 
In its investigation, the SEC found that GE failed to disclose to its investors that some of its profits came from internal receivable transactions between its GE Capital and GE Power divisions. GE then faced shareholder lawsuits due to its fraudulent activities. 
GE reached a settlement with the SEC. The settlement included a $200 million penalty for violation of various securities laws. Meanwhile, the disclosure of GE's fraud caused the company's stock price to drop by nearly 75%.
Don't let your business become the next company to get involved in an accounting scandal. Instead, follow the "Golden Rule." 
Honesty is always the best policy. Telling the truth delivers big returns for both your business and its customers. If you do what you say and say what you do, you'll be well-equipped to build trust with customers. Most importantly, you can foster an authentic brand, distinguish your company from its rivals, and optimize your customer retention rates.
How to Earn Customers' Trust 
There is no one-size-fits-all formula to earn customers' trust, but there are several things you can do now and in the future. These include: 
1. Provide Great Products and Services
Consider why customers should choose your products and services. Next, develop a plan to promote your products and services to the right customers at the right time. 
Determine your target audience and the best ways to connect with audience members. Then, create a messaging strategy that aligns with your audience's expectations. 
Your messaging should highlight the benefits of your products and services without stretching the truth. Rather, show customers how your products and services meet their expectations. You can even offer free trials and discounts that let customers try your products and services with minimal risk. 
Also, craft a PR strategy based on personalization and trust. Your PR strategy can focus on building relationships with journalists and other media, which can help you promote your products and services via a wide range of media outlets. Over time, media personnel may view your brand as an industry leader, and they can promote your products and services accordingly. 
2. Showcase Your Company's Values 
Make it easy for customers to find information about your company's values. You can include details about your business' values on your website. Moreover, you can incorporate your company's values into your promotional materials. 
It helps to create a statement that highlights what your business is all about, too. This statement can complement your business' values. It can give customers a glimpse into what separates your brand from the crowd. The statement can illustrate why your company is authentic as well. 
You should evaluate your company's values regularly. As your company evolves, you'll need to update its values. As a result, you can ensure your company's values consistently resonate with your customers. 
3. Communicate and Collaborate with Your Customers
Open lines of communication with your customers. Connect with them via social media, your website, emails, and other communication methods. Encourage your customers to come forward with concerns, questions, and feedback. 
Real-time customer communication can make a world of difference. For example, you can set up a chatbot on your company's website that lets customers quickly and easily get help 24/7. You can also offer online chat tools that enable your customers to seamlessly get in touch with your company. 
Learn as much as you can from your customers. You can use surveys and questionnaires to find out how they feel about your company and its ability to fulfill their product and service requirements. 
4. Be Transparent
Go beyond promoting your products and services to customers. Conversely, show customers that your company consists of hardworking employees who are committed to your community. 
For example, you can publish employee stories on your website. These stories can provide readers with insights into what it is like to work at your company. They also show that your company does what it takes to keep its workers happy. The stories may even help your business recruit top talent moving forward. 
Highlight ways you give back to your community. If you engage in a community event, you can publish event photos on your website or social media. Comparatively, if you have established partnerships with local charities or nonprofit organizations, you can work with these organizations to connect with community members like never before. These efforts can help you foster community relationships. At the same time, they show customers that you care about your community and want it to thrive. 
5. Strive for Ongoing Improvement
Check the pulse of your clientele regularly. Along with surveys and questionnaires, you can use software and industry research to learn how customers feel about your business. You can gather customer insights to continuously improve your business. 
Make a plan for monitoring your marketing campaigns. You can review various metrics across your campaigns to identify your company's strengths and weaknesses, and develop plans to transform them into strengths.
Lastly, learn from your employees. Find out how you can help your workers perform their tasks with precision and care. Support your employees, and they can become more productive and efficient than ever before. 
The Bottom Line on How to Build Trust with Your Customers
Building an authentic brand is unlikely to happen overnight. The best customer relationships take time to develop, and you need to do your part to ensure each customer relationship receives the attention it deserves. 
Your customers are the lifeblood of your business, and they deserve the best from your brand. If you show customers what your brand has to offer, you give them the opportunity to make an informed decision about it. 
If your brand is the best, it should be clear to your customers why they can trust it. At this point, customers may choose your brand over others. From here, you are responsible for showing your customers you are a trustworthy partner. 
Put your customers at the forefront of your operations. Make sure your customers get the support they need, and show them your business wants them to be happy. In doing so, you can foster trust with your customers and sustain it long into the future.