For so many businesses, the key to ensuring successful online marketing is through compelling digital content creation using a dynamic content management system, or CMS. A CMS centralizes your content creation and distribution, so that you can ensure a seamless omnichannel experience while enabling highly-targeted and personalized content to increase traffic. 
That sounds important because it is. In fact, 52% of online marketers consider content creation a key tool in building loyalty with existing customers.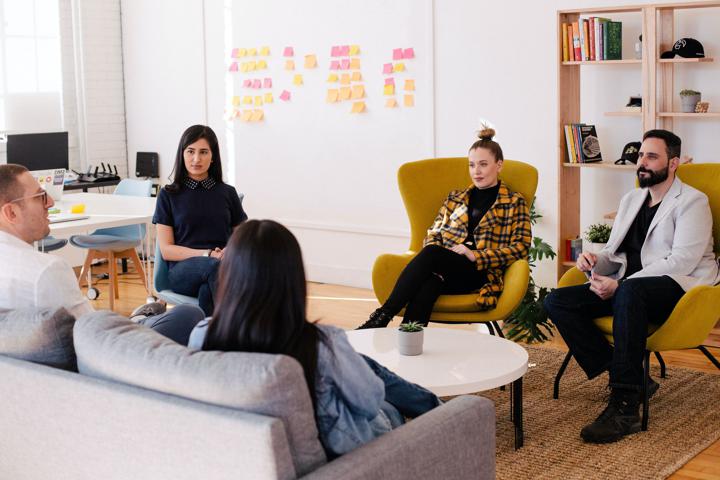 To make sure content creation is an effective tool for growth, though, you need a CMS that delivers for your business. In this guide, we're sharing the five CMS features all small businesses need:
User management
Multiplatform publishing
Built-in SEO tools
Third-party integration
Analytics generation
Here we go.
Why are CMS features important to consider?
There are tons of content management systems out there, and while many offer similar features, they're not all the same. Some CMS platforms, like Wix and Instapage, are great options for hosting a personal website but not a company website. Some CMS platforms, like WordPress and WebFlow, are great options but require expertise from a developer or designer.
The key to choosing a CMS that will help your business grow is to consider your goals, and then makes sure it has the features you need to get there. That's why we put together this post on the CMS features that every business needs to grow.
The CMS features your business needs
And now, let's jump into the list of capabilities you should look for in a content management system.
1. User management
User management is a critical plugin of CMS marketing platform. This CMS feature enables you to provide your teams with well-defined roles and responsibilities. You can also monitor the frequency in which employees log on to, what content and software users can see, and whether they have full rights within the system to edit any content. 
It's always been challenging to keep track of what your team members are doing when everyone has access to everything. But now that so many of us are working remotely, it's even harder to stay on the same page—especially if you are launching a series of content initiatives. With a CMS, you can mitigate the risks of wires getting crossed and things getting hectic by ensuring that everyone has access only to the tools relevant to their role.
Moreover, it also helps enhance the overall security of online marketing tools for small businesses because it concentrates on the "need-to-know basis" and simplifies the deployment and integration processes for third-party solutions. Also, user management sets you up to maximize operational efficiency. By ensuring that all CMS roles can align with the business's organizational structure, this CMS feature means that employees can do their jobs more autonomously and effectively. Win-win.
2. Multiplatform publishing
Multiplatform publishing tools are essential plugins to reach and interact with your target audience. A dynamic CMS not only creates and publishes different types of content but also lets you publish your content your audience prefers, ensuring higher click-through rates and encouraging them to take action. 
What's more, multiplatform publishing also helps make sure that your content targets the correct audience and is compatible with multiple devices. Generally, this feature's benefit is two-fold because it allows you to find your audience in numerous channels and increases your findability by boosting your search engine optimization, or SEO, efforts with targeted content. 
Besides increasing your searchability, this plugin also enhances your editorial workflow because it forces you to set up draft stages for approval. That means, before the content goes live, you'll ensure that it fits well with a specific platform. If you're looking for more ways to structure and optimize your CMS workflow, check out this great list of CMS software tools and techniques from CompareCamp.
3. Built-in SEO tools
All of these CMS features are important, but this one might lead to the most visible bump in your marketing performance: built-in SEO tools. With SEO tools as a CMS feature, you can create straightforward navigation on your site and structure your content so that search engines can index and display the best answers for a query. 
It is worth noting that the organic traffic that SEO can generate typically offers faster lead conversions, lower cost per lead, higher quality, and requires less time, effort, or resources. This is because built-in SEO allows you to reach your audience while they are already considering making a purchase or contracting a service, which improves that your online marketing messages will translate into leads and sales. Plus, SEO also helps your public relations efforts through link building, allowing you to become more effective in distributing content to your target audience.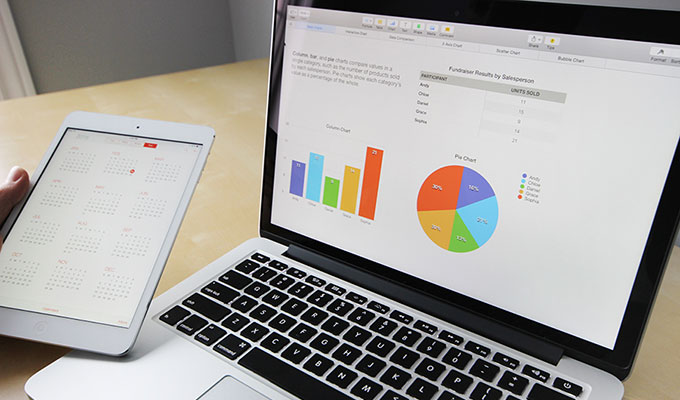 Keep in mind that 81% of individuals perform online research before purchasing or subscribing to a service. Through CMS platforms with built-in SEO capabilities, you can focus on generating content for users who are actively looking for information related to your services, products, and industry, enabling you to quickly and effectively reach your target audience.
4. Third-party integration 
Integration with third-party solutions empowers lets you create the website your business needs by connecting different systems. As your business grows, the need for new software programs to help you monitor performance and click-through rates become more apparent, so you don't lose efficiency and productivity. 
Without third-party integration compatibility, you risk wasting employee productivity and time managing administrative tasks and getting the word out to your target audience. Integration capabilities provide a significant opportunity to bolster productivity because it ensures that the workforce is less tied up in manual content syncing and publishing. With integrations, then, your content management becomes more efficient and inclusive.
In most cases, a CMS platform works with third-party solutions such as fundamental insights, SEO compatibility, and email marketing. By integrating your CMS with an email marketing software, you can build an email list of your readers, segment it, personalize content, and distribute them when a new post is published to gain added traffic. 
Even better, SEO compatibility and installing fundamental insights allow you to track content performance and see the results first-hand so that you can make the necessary adjustments in your content strategy.
5. Analytics generation
Analytics generation is another vital feature that can positively impact your website primarily because it can help you determine the location, devices used, and your target audience's general behavior when interacting with content through various platforms. With analytics, you can also measure essential metrics such as sales, leads, sharing, and consumption, which can be used to adjust your marketing strategy to achieve better results. 
The most effective systems provide tons of functions to optimize data collection and review using on-site capture forms or even integration with Google Analytics. Generally speaking, the data you gather from your content analytics will help inform your team if the content they are creating is effective or not, making it easier to pivot with ease to build better and more effective online campaigns. 
The data you gather from content analytics will help inform your team if the content they are creating is effective or not, making it easier to pivot with ease to build better and more effective online campaigns. 
The more accurate your perception of what works and what doesn't, the less time you'll spend wasting on blog topics that end up flopping. That's why this CMS feature leads to better results on all fronts.
Use these CMS features to improve your marketing
In today's highly-competitive marketplace, the difference between surviving and thriving usually comes down to putting up successful online and content marketing. While many opportunities are available online, it takes more effort and resources for small businesses to succeed in online marketing. An excellent place to start your journey to successful online marketing is finding the right CMS for your business.