Recently, we hosted a webinar with Satori App on developing a communication cadence to build a six-figure business. During this webinar, we polled those who joined us to see how they're managing their online presence. And we were surprised by the results.
We discovered three key things coaches can do to improve their online platform:
Start blogging 
Prioritize SEO
Create a website
1. Start blogging now
During the webinar, we found that 62.5% of coaches weren't blogging. That's overlooking a huge opportunity to expand your reach.
Blogging is key, especially today where simply showing up when someone searches your name isn't enough. Building content around how you help as a coach not only will help you rank higher on Google, but it will also present you as a thought leader to your audience and prospect customers.
However, discovering what you should write about is never easy. We highly suggest the tool AnswerThePublic, which will help you identify the questions people are searching most in regards to your industry.
Here's an example using AnswerThePublic for a leadership coach. The app provided me 26 questions I could easily write blogs on.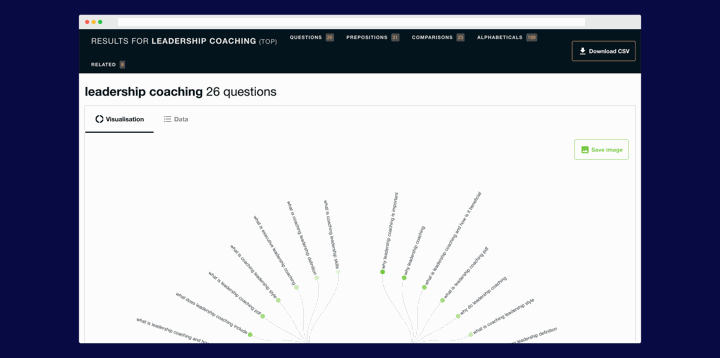 Although this isn't perfect and won't get you to the top of Google in a day, it will provide you great practice for producing content-ripe blogs.
2. Prioritize your SEO
During the webinar, 43.75% of coaches reported having bad SEO. 
SEO can be challenging, especially with Google's algorithm changing so often. However, there are proven ways to build better SEO. Here are a few tips for getting started:
Use Google Search Console to identify your keywords, how you're ranking, and issues like 401 URLs you can easily fix.
Publish more content-filled blogs on topics that surround your area of expertise.
Guest write on other blogs that allow you to link back to your own site.
These are three quick tips that you can get a jump start on today. Then, read over this blog on a more in-depth explanation of how to improve your SEO.
3. Set up your website today
This was the biggest surprise: 31.25% of coaches attending our webinar didn't have a website.
There are so many reasons why your business needs a website, but the most important is that you can't be in control of your digital presence without a website.
The good news is that creating a website doesn't have take a lot of time or money. With Unstack's free sites you can get started for free with world-class support right there to help you if you need it. Here's a great example of a coaching website live on Unstack now.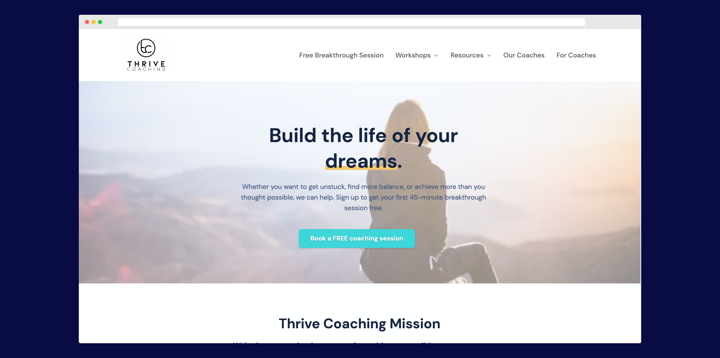 Want more tips? Check out how guide to growing your coaching business!
Start using these strategies to grow your coaching business
These are three simple things you can do that can have a huge impact on your online presence—and your business.
Ready to get started? Become an Unstacker and improve your online presence.