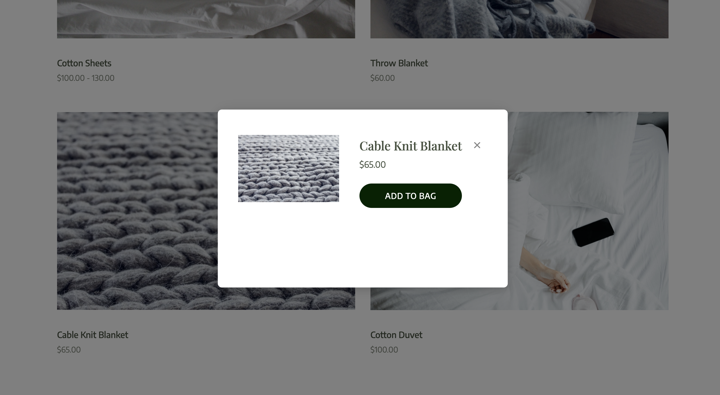 Smartlinks for products
We've delivered a killer new feature that makes it possible to turn any link or button in Unstack into an "Add to cart" button.
Simply enter the name of the product and select it in the auto-complete menu for the link. Then choose "Add to cart" from the action dropdown.
This makes it even easier to take people from product to checkout.
Klaviyo V3 API integration
We've tackled the complex task of identifying Klaviyo users. This makes it possible to build conditional content based on Klaviyo data which drastically expands your personalization capabilities.
For example, if someone has viewed a product multiple times but hasn't added to cart, you can set a rule to show a specific offer that nudges them to purchase, or remind them about your shipping and return policies.

Margin controls
We've made changes to the style guide that allow you to adjust margins on headings and text. This gives your more control over how your site looks.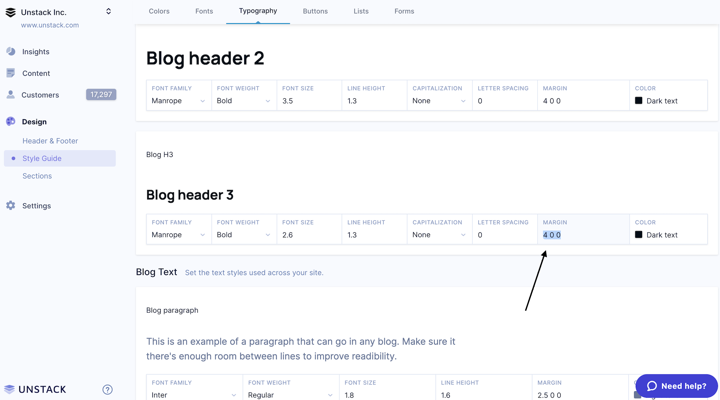 Upload limit changed to 50MB
A welcome change for video and large images, we've changed the upload limits to 50MB from 10MB.
This has been a popular request, and we're sure it's something you'll be able to take advantage of immediately.
These are just some of the new features. You can see a list of every released feature by going to our Release Notes in the Help Center.