Saying goodbye to the endless spreadsheets of client logins and hello to the Unstack Agency-ready Multi-Site Authentication tool which empowers agencies to be able to quickly toggle client-to-client within the Unstack dashboard.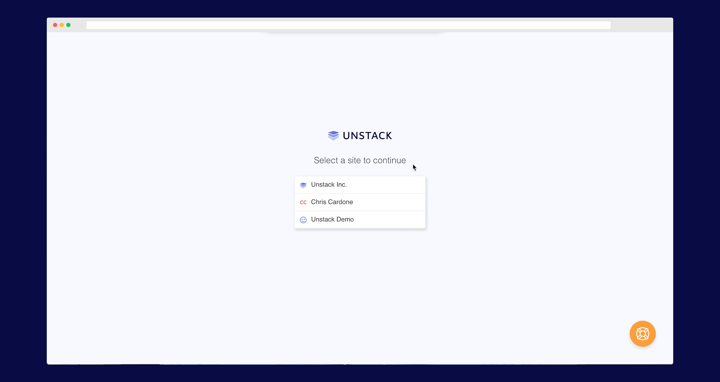 This new feature will be turned on for all accounts, click here for the help doc on enabling it.
---

Transcript
[Chris Cardone] Whether you're a marketer, agency, or professional services provider; you know, the pain of having to remember different emails and different passwords for every single client account that you have to log in to here at Unstack we feel your pain. And have addressed it with our new feature, Multi-site Authentication, the ability to log in once with one email and one password and access all of your client and customer accounts that you need to be an administrator of here at Unstack. We're moving forward with the new modern marketing platform I am Chris Cardone for the customer success team here at Unstack. And feel free to read below about activating this feature within your instance.