Marketing is part of the process from the first time you conceive of your SaaS product. It's in the way you describe your idea, the features you bring up in conversation first, and the name you settle on. Your brand, its voice, and the offer you're making are all generated within your marketing machine. And, that machine should be geared up right from the start—well before you're ready for your product launch.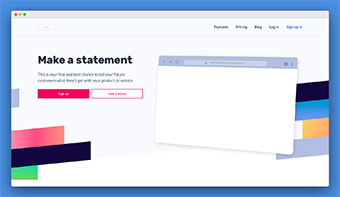 In this article, I'm sharing my tips from the SaaS marketing agency perspective to give you eleven actionable ideas to set up a successful pre-launch marketing strategy in four key areas: 
Marketing website
Lead generation
Lead nurture
Marketing tech stack
Here we go.
Pre-launch marketing website
Your website is your hub. It provides the foundation for your future marketing efforts, and it should be built with your marketing structure in mind from the very beginning. No matter the stage of your product and its launch, a website is essential. It allows you to easily share your solution with supporters, press, investors, partners and even potential customers. In your pre-launch phase, your website should help you to share your brand, story and product while gathering data, building your list and testing your basic systems. 
1. Showcase your brand
Your website is the first place to showcase your brand. Work with your design, content, and development teams to clarify your brand approach first, and make sure your design, typography, and copywriting choices reflect a refined, consistent brand. Pay attention to your voice, and make sure it aligns with your product and the way you intend it to come across to potential buyers. 
Need a copywriting review? Check out the 9 Types of Copywriting Every Marketer Needs to Master!
2. Tell your story
The story behind your product is almost as important as the product itself. Use your SaaS website as an opportunity to share the story of how your solution was conceived, how your founding team met, or the amusing anecdote about the problem that got it all started.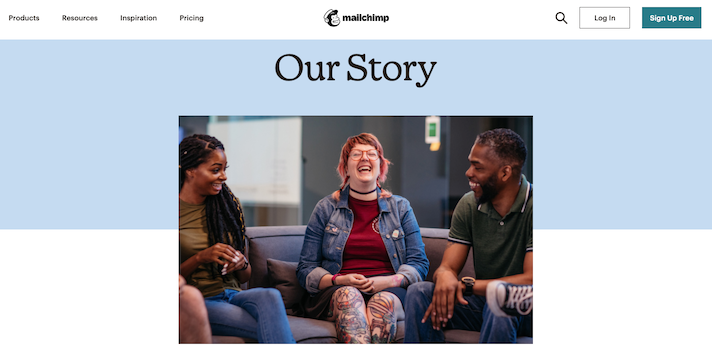 With so many brands and options out there, your story can be a big differentiator. Your potential supporters and customers need something to connect with, so dive deep on the story you want to tell. 
3. Explain your product
Your website is the ultimate forum for sharing the details of your solution and how it works, because you're not limited to the parameters of any outside platform. Use custom graphics or animation to showcase the different components of your product. Try a video to explain your more complicated features. Sign interested leads up for one-on-one walkthroughs with your sales team.
The key is to focus on the benefits your SaaS solution provides, and tailor your product explanations to each of your buyer personas to generate genuine interest.
4. Understand your audience
Use your website to learn more about your visitors and further tailor your website and other marketing assets to deliver the best possible experience. Use heat maps and other analytics to see how people interact with your site, which assets draw their attention, and where they get stuck. Make adjustments and create new marketing materials based on the actual needs and behaviors of your visitors before launch. The result is a better rate of conversions and customer referrals once you launch.
Pre-launch lead generation
Just because you haven't officially launched your solution yet, doesn't mean you can't start generating leads. If you've got a solid website foundation—including working forms—as well as your email automation, social channels, and other communication channels ready to go, it could be time to start building your list, offering a sneak preview of your freemium version, or even getting people into your free trial. 
Many of our clients use a call to action in the menu of their pre-launch website to attract potential leads. The key is to have the systems set up to capture and organize contact information as it comes in, then serve segmented, automated campaigns back to those leads. In this way, your pre-launch activities can start to add up so that when you do flip the switch, you have an eager audience waiting for exactly what you have to offer. 
Not sure if your business needs a website? Here's why it does.
5. Test your lead forms
The forms you use to collect your leads should be one of the most important things to think about in your launch plan and testing. Not only does your form need to be functional in terms of adding leads to your CRM and processing the information you need, it also needs to be visually appealing and just the right length.
A good rule of thumb is to add what you'd really like to know about someone and then subtract one thing. An example is saying, "Hm, I'd like someone's first name, last name, company name and email address." Then, remembering you can usually figure out the company name from the email address, you can pare down the form.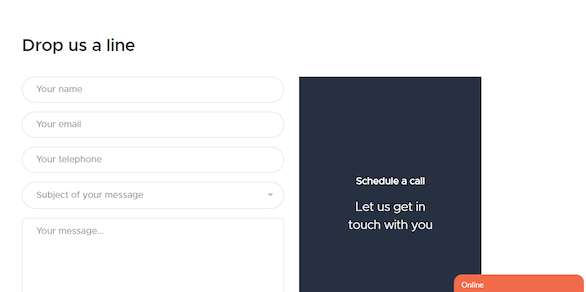 Quick tip: Make sure you have a custom thank you message, or thank you page so the user knows her submission was successful. 
Want to make more engaging landing pages? Try out our seven tips!
6. Collect feedback with freemium users
If you have a free version of your solution, offer it as soon as it's tested and debugged. Make sure your beta users get specific messaging around pre-launch and improvements, and show off your brand personality. Your freemium is often the first sustained interaction your audience has with your product, and may be the only one. Use your freemium as an avenue for collecting data about your audience and how they use your solution prior to launch. Then, you can have a chance to incorporate analysis of that data into your content marketing strategy. 
7. Offer a free trial
In addition to your freemium, you can also use your full free trial version as part of your pre-launch marketing strategy before you open up your full sales push. Whether you opt for a more traditional beta launch that provides access to a select audience first, or ramp up on list building and marketing concurrently, your free trial can be a magnet to attract your first leads. 
Pre-launch lead nurture
Lead nurturing starts the moment a person fills out your form. Your success message, and follow up are your first chance to start nurturing your lead, no matter how they came in. Once they're on your list, imagine what would be most helpful as they navigate through your free trial or get started with your freemium. You can use email, social, and marketing automations to nurture leads up to and through your launch.
8. Send automated emails
Once you've got leads in your pre-launch leads list, think about how you can enhance their experience with your free trial, freemium version product, your content, or your brand itself. Depending on the depth of your data, use what you know to segment your pre-launch list and deliver a steady series of helpful marketing or confirmation emails designed specifically for each persona or segment. 
Let's take the example of a pre-launch trial, where you're introducing your first users to your solution. Try out the following two from my recent article about SaaS email campaigns.
Try the following five email topics, spaced out a few days in between during your free trial:
Welcome to the trial: Share how to get the most value out of your product.
Use case example: Share a simple use case or two for your product.
Social proof: Show off your best reviews.
Soft offer with content: Go a little deeper with content and hint toward your offer.
Direct offer: Sell your product and include a little urgency.
Pro Tip: Focus on boosting your open rate to make these emails even better!
9. Grow your social media profiles
Even if you don't have a big following yet, try and be consistent with your social content, and make sure you're staying active and on-brand. Start with a series of video content explaining your solution in simple terms. Add stories about how you got started, how people are using the solution, and the benefits that are possible. 
10. Build a community
Build community as you go, and get that much farther creating a reputation and building up a stash of people who will care when you launch.
Social media presence is one piece of this, and you can take it a step further by selecting a person or agency to handle consistent interaction and relationship building on each of your platforms. This means commenting on relevant posts with the company account, sharing relevant content with links or @mentions, and offering helpful information inside Slack channels, or other forums. 
Pre-launch marketing tech stack
No matter the marketing approach, one of the key points to consider when you're building up for launch is the tech stack that is driving it all. 
11. Get your stack in order
Nothing will lead to failure quicker than an unorganized tech foundation for capturing, nurturing and selling to your leads. Most companies are managing 26-75 tools. That's a lot to keep organized.
When you're getting started, it's important to choose the essential tools that can grow with your business. Here are some of the most important components of a marketing technology (mar-tech) stack:
Customer relationship management
Marketing automation 
Email
Content creation
Social media management
Live chat
Paid advertising 
Analytics
Some platforms serve more than one of these needs at a time, and most offer some kind of freemium or free trial version you can try out for your up and coming SaaS solution. As a bonus, pay attention to the marketing you receive as you try out solutions—after all, these are examples of SaaS marketing plans in action. You may get some inspiration. 
Exceed your goals with a solid pre-launch marketing strategy
Getting your website, free product versions and marketing technology structure set up during the pre-launch phase means you're better equipped to attract, engage, close and delight your leads and customers all along the way. Use your internal team, or work with a SaaS marketing agency to get each of these foundational marketing structures in place before launch. It makes all the difference in planning and creating content that drives leads, and operating your marketing machine at its best capacity.
About the author
Maia Morgan Wells leads internal marketing at ClearPivot, a full-service marketing agency specializing in SaaS.