We've released a number of enhancements to the Unstack editor that makes the creation experience more fun while giving you a more polished final look and feel. Let us know what you think, what we got right, and what you'd still like to see.
Section option spacing
Our sections styles were too fixed and structured. One of the things we heard the most is that managing images was way too hard. I felt this pain personally using the product as well. Now in Unstack you can completely control section spacing, and elemental spacing to get sections to look just how you want.

Media styling
New media options give you the ability to stylize media with drop shadow, rounded corners, max width settings, and alignment to make sure you images and videos look perfect for customers without any extra editing effort from you. This is a low key feature that is really powerful. It completely elevates the look and feel of Unstack sites with that last mile polish that is necessary to really stand out today.
Automatic color recommendations (editor's choice)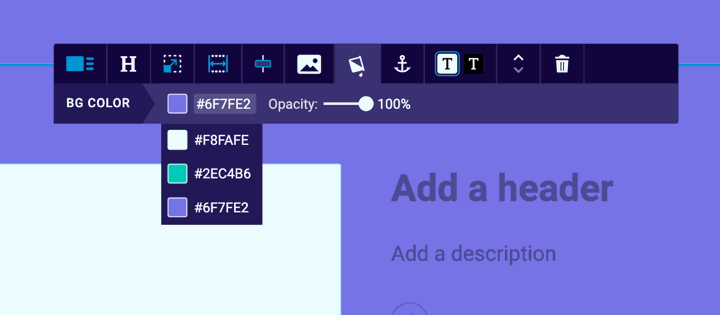 I use the Unstack editor a lot. Choosing colors was way too hard. In fact, I actually had a running list of hex colors in my text editor so that I could quickly build pages out without having to go and copy colors I was using all over the place. Now, Unstack looks through your site to see which colors you are using the most and recommends them to you automatically. This way you don't have to keep a running list like I was (see below). I love all of the improvements in this round up but this one is a low-key favorite.

Dropdown menus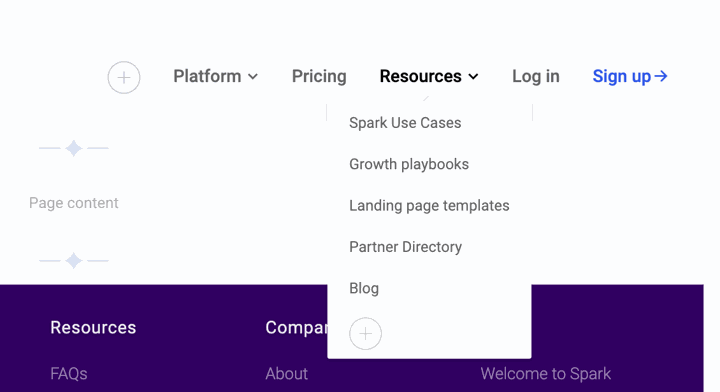 You can now build out more robust dropdown menus in Unstack, allowing you to better organize your menu navigation and push users deeper into various content areas where they can learn and evaluate your product. A number of customers have asked for this, and we've been wanting it ourselves as our content footprint continues to outgrow our initial simple menus.
That's all for now, if you haven't tried building with Unstack you can get started free here. Let us know what you think on chat!