If you're starting a business, or thinking about starting a business, you've probably thought about branding as an item on your to-do-later list. But what are the benefits of having a solid brand? Why is this worth your time?
To help startups and founders with branding, we asked marketing experts and business professionals this question for their best advice. From determining your advisory board goals to starting small and avoiding long-term appointments, there are several pieces of advice that may help you create a solid brand.
Here are twelve ways great branding can help your business.
1. Creating a strong foundation
Building a brand for a business is like laying the foundation for a building. A strong foundation ensures the security and success of the structure while the lack of it puts the future of everyone involved at risk. Similarly, a strong brand strategy and identity is the foundation of a successful venture. When it's done right, branding can help your business tell a unique story that attracts the right audiences, stand out from the competition, and gives it a consistent system to help the company scale.
Rani Sweis, AtticSalt
2. Solidifying your organization's identity
Branding helps solidify an organization the way personality determines character. The identity of a brand is built on its core values and implementation of brand guidelines. If the guidelines and character of an organization have not been clearly identified internally, it is nearly impossible to brand it well externally. Working in the promotional branding industry for 15+ years has taught me that clarity and consistency is the key to branding an organization well. The benefit of good branding is reflected in the customer's knowledge and recall of your brand.
Candace Cotton, HALO Branded Solutions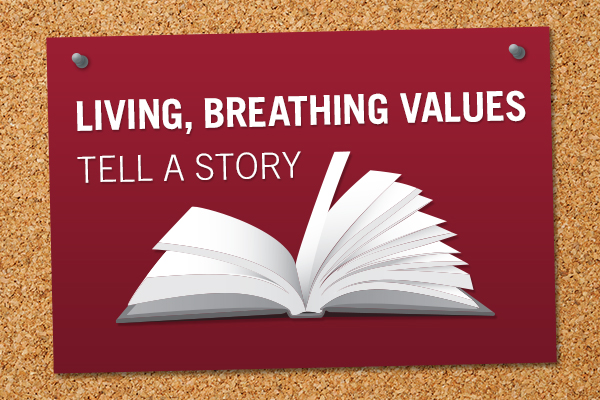 Setting your company's core values can be great for your brand.
3. Setting a guideline for what not to do
One of the biggest under-sung benefits of branding is also having a clear guideline for what not to do. Tone doesn't fit with your brand voice? You know it's not right. The campaign doesn't align with your brand mission? Skip it. Content clashes with your brand guidelines? Pass. A solid, well-defined brand is a great resource for guiding so many of these smaller marketing decisions.
Ceillie Clark-Keane, Unstack
4. Making a good impression
Good branding can elevate a mediocre product into a bestseller; bad branding can destroy a company's hard-fought reputation overnight. The benefit of having a solid brand is that you have a head start in convincing potential customers to buy from you instead of a competitor. If they've heard of you—and have only heard good things—then you have an advantage from the start. Remember what they say: You only have one chance to make a first impression. If a customer has a good first impression of your business, there's a good chance they'll choose you, and hopefully stick with you, in the long run.
Jake Rheude, Red Stag Fulfillment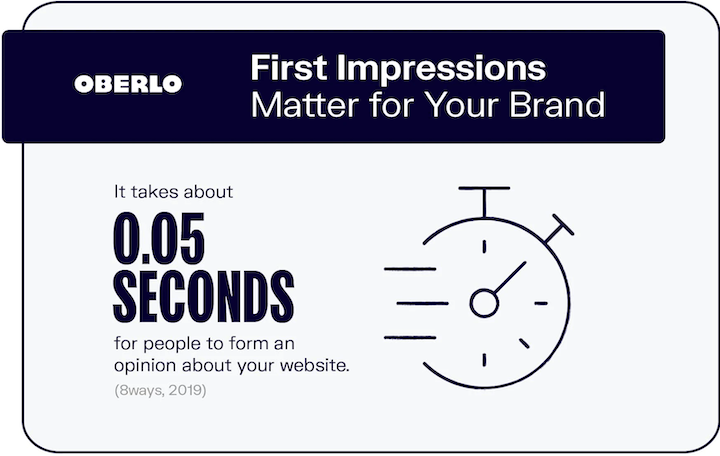 5. Building user loyalty
Gone are the days where branding meant coming up with a distinguishable logo, a catchy slogan, and a memorable company name and calling it "branding." Branding has evolved and developed into something much more complex. Good branding in today's terms means clearly delivering a message, confirming the brand's credibility in the marketplace, emotionally connecting to your target prospects with a product or service, and most importantly, creating user loyalty. A good brand gains user loyalty by being the sole provider of a solution they might have to their problem in the most convenient and effective way possible. The benefits of this are having repeat customers and getting referrals from the customers you already served. 
Liz Riggleman, Arrow Lift 
6. Helping with make-or-break decisions 
Inevitably, customers are faced with a make-or-break decision: "Why should I buy from this company?" The answer to that question is largely based on the brand, or reputation that a company carries with that customer. As North America's largest RV rental company, Cruise America has a brand that has been trusted for close to 50 years since our founding in 1972. Customers know that when they rent or buy an RV from Cruise America, that they enjoy a user-friendly, quality RV at an incredible value. Building a trusted brand leaves customers with a decision they can feel good about. 
Randall Smalley, Cruise America
7. Increasing referrals
Equipment financing is one of those services that require being top-of-mind when there's a need. As a family-owned business doing equipment financing deals since 1977, we've worked hard to establish our brand as friendly, and one that treats people fairly. As a result, our base of customers thinks of Charter Capital when it comes time to finance equipment—or to refer a friend who is in need of services like ours. That's perhaps the best benefit of having a solid brand: people think of you when they have or hear about a need.
Carey Wilbur, Charter Capital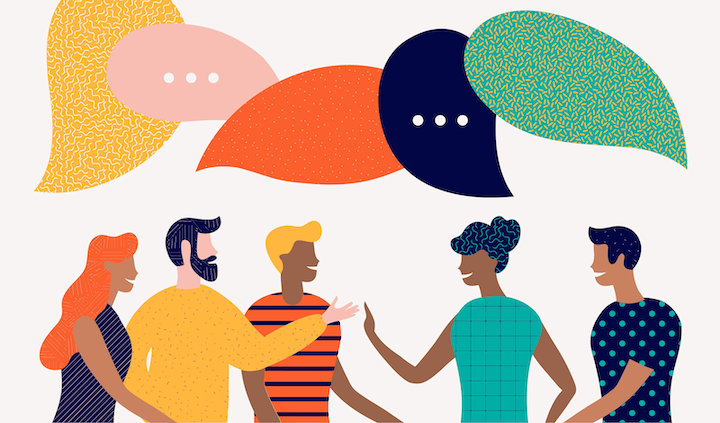 Word-of-mouth marketing can have a huge impact on your business.
8. Growing SEO—eventually 
Google was founded in the 1990s as a hypertextual search engine. "Links" have always been at the core of search engine algorithms, but in the future, links don't seem to be as good of an SEO endorsement as the "brand" of a website. The brand hasn't taken the place of links because of the difficulty. There are millions of times more text than links. But, as computing power becomes scalable and less of a challenge, I'd expect the brand of a site—especially in regards to context, attribution, and authenticity—to eventually overtake links at the superior SEO endorsement. Businesses today can begin to better prepare themselves for SEO success of the future by investing more in their brand, and less on links. 
Brett Farmiloe, Markitors
9. Inspiring emotional connections to your product or service
The marketplace is crowded. People don't purchase for logical reasons. They do so based on emotions. A good brand helps inspire positive feelings in consumers that connect these emotions to products or services in a way that's beyond merely understanding its basic features. For example, I get excited about Apple as a brand because, for me, Apple's branding brings about emotions associated with creativity, with thinking differently, with being an industry mover and shaker, with being a pioneer, someone who walks against the grain and is confidently successful about doing it. I know other companies may be creating better products than Apple, but I don't care, because there's something that Apple's brand inspires in me that makes me believe in their brand and products. I think that's what makes branding important and why it's essential to create one that separates you from the rest.
Phillip A. Lew, C9 Staff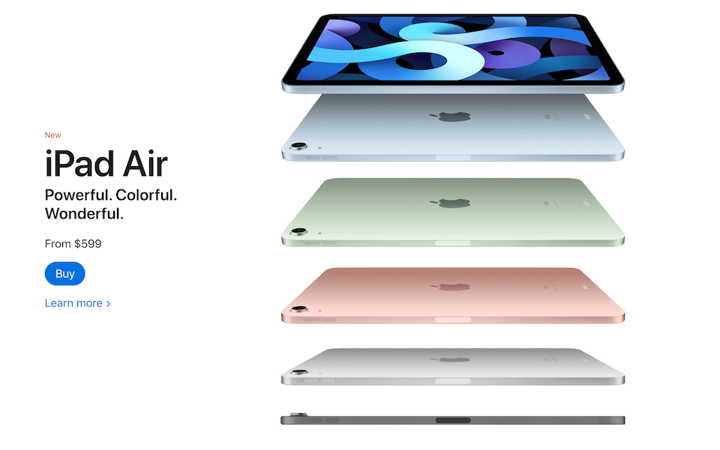 10. Encouraging brand recall
When an appliance breaks or stops working, who comes to mind to make the repair? Brand is important because it is the space that you occupy in a customer's mind. You want to be remembered when an appliance breaks, and a customer needs a repair. The more you are remembered, the more your business will grow. That's the power and importance of branding in business. 
Alex Belladorsi, Appliance Technician
11. Keeping a competitive edge
A visually cohesive, well-designed brand goes a long way to convey your company's professionalism, values, and purpose. Good design that is relevant to your industry can support the trust that you've worked hard to build with your customers. Although a good brand can't take the place of a great product, it can help you leave an impression and give you a competitive edge over competitors who have not invested in how they present themselves.
Amanda Mollindo, The Center for Entrepreneurial Innovation
12. Connecting your customers to you—beyond your products
Products and product pricing change over their lifetime. This is part of the game. As time moves on, any product or service will turn from a novelty into a product of daily life. Smartphones are a great example of this: In only twenty years, these little tools have become indispensable for most. As a product gets popular, others start producing similar products and eating away at your profit margins. New technology only drives this change. As time moves on, only a strong brand can bind your customers to your company beyond pure features and specs. Branding is an invisible moat around your business protecting your investments and margins alike.
Peter Thaleikis, Bring Your Own Ideas Ltd.
Bottom line: Branding is important
Why is branding important? Because it can help you grow your business. Let's run through the 12 ways branding can help your business succeed:
Creating a strong foundation
Solidifying your organization's identity
Setting a guideline for what not to do
Making a good first impression
Building user loyalty
Helping with make-or-break it decisions
Increasing referrals
Growing your SEO
Inspiring emotional connections
Encouraging brand recall
Keeping a competitive edge
Connecting your customer to you
Now, don't miss out on these huge benefits. Get your branding in order today!
About the author
Brett Farmiloe is the Founder & CEO of Markitors, a digital marketing company that connects small businesses to customers through organic search. He is also the founder of Terkel, a platform that gives a voice to experts and provides people with the opportunity to share their insights, get published, and be heard.