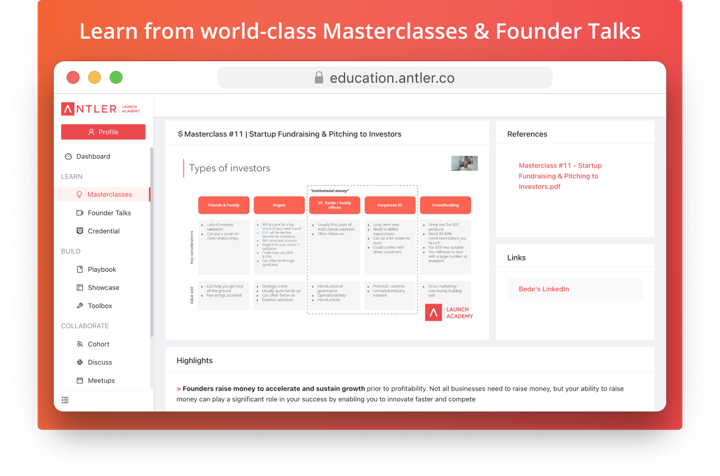 Building a no-code website with Unstack
Nic Touron, Product Associate at Antler Launch Academy, told us about making a platform for startups, and how Unstack helped him implement it.
Introduction
The Antler Launch Academy is the place to start your startup.
Created by Antler, a global early-stage venture capital firm that coached 2000+ of the world's top entrepreneurs and invested in 250+ of their companies.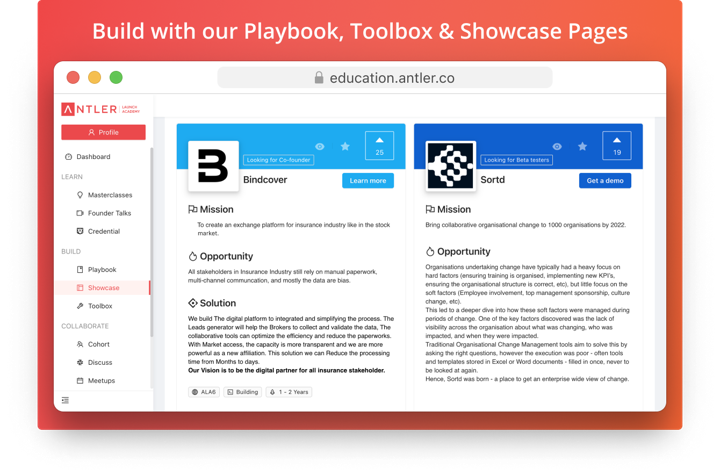 Antler's free online platform combines actionable content, world-class speakers and personalised feedback to ensure you progress. What you need to go from idea to launch, all in one place. Access on-demand or join their 5-week course to collaborate within a helpful community of early-stage founders.
Why Unstack?
Nic told us the Antler team was looking for a growth and marketing website builder that could help them create a good website quickly. They did some research and found about Unstack in a no-code tool directory.
Before switching to Unstack, they were using webflow to create a custom and unique look. However, they quickly realized that it would necessitate more time to create new components, as they had to ensure their responsiveness.
As a small team, they try to maximize the impact of their actions.
"Spending too much time on responsiveness issues was a waste, so we decided to switch to a website builder that would offer a better outcome."

- Nic Touron, Product Associate, Antler Launch Academy
What made Unstack stand out?
Nic says Unstack's focus on growth and marketing was particularly appealing. Unstack's no-nonsense approach to website building allowed them to work quickly and create their entire website in an afternoon. The output is clear, and their content remains easy to manage.
Nic also mentioned implementing Unstack was a breeze since they were able to do a simple copy and paste of all their content. They leveraged pre-built components, along with Unstack's blog feature, and had everything set up within a few hours.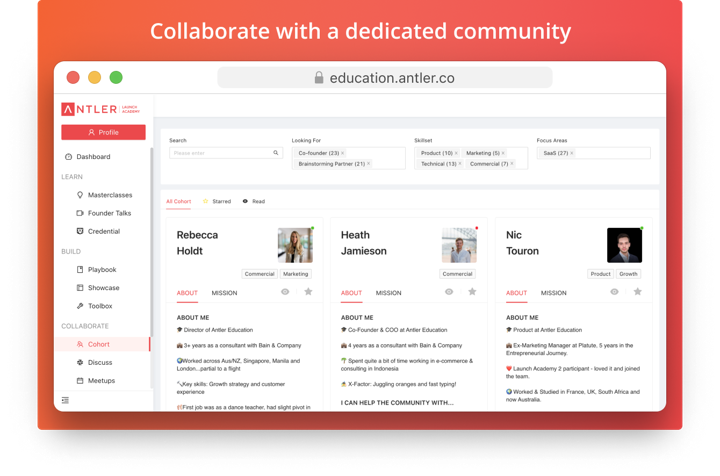 Current results and next steps
Nic told us Unstack is undoubtedly one of the best tools when it comes to speed to output.
"The setup is fast and straightforward. The styling is easy to configure and will keep all your future content in the same format."

- Nic Touron, Product Associate, Antler Launch Academy
Antler Launch Academy is now spending way less time maintaining their website. Before switching, they often had users or stakeholders mentioning responsiveness issues. Now they know that once it's set up, it's done for good!
"Peace of mind is not a metric but is extremely important."

- Nic Touron, Product Associate, Antler Launch Academy