Domestic growth in your ecommerce business is great, but for many brands, international expansion is the ultimate goal. If you've saturated your market at home, or simply want to reach new customers in developing markets, you'll want to start thinking about global ecommerce.
But what exactly is global ecommerce? How easy is it to achieve? What can you do to make your international expansion a success? Let's take a look and find out.
What is Global Ecommerce?
Global ecommerce is pretty much exactly what it sounds like; selling your products across geopolitical borders in foreign markets. It will often be described in relation to local ecommerce, which is selling your products domestically.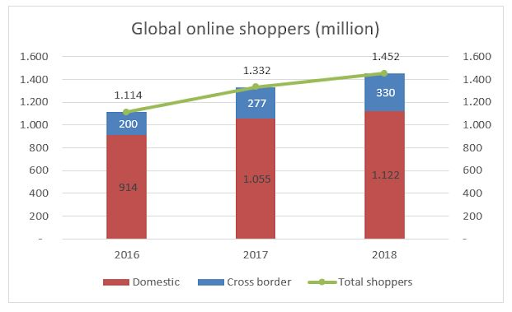 Global ecommerce presents many opportunities for businesses, including increased sales by appealing to a much larger customer base, and increased recognition of your brand in new markets. 
Selling internationally has never been easier thanks to the emergence of international selling platforms, increased use of digital technology across the globe, and improvements in international shipping channels. If you've been thinking about taking your business global, now's the time.
What are the Challenges to International Expansion?
While it's true that getting started in the world of global ecommerce has never been easier, there are still potential roadblocks that may need to be overcome.
It can be difficult to narrow down exactly which products will sell well in which territories. Different cultures may place different values and priorities on the products they buy. This may mean that what sells well in your home territory, will not necessarily have the same appeal overseas.
There will be key differences in how you list and sell your products in foreign territories. There may well be a language barrier, so your existing landing pages may not be fit for purpose in other markets. The same can be said for the currency you sell in.
8 Tips for Achieving International Success
Although establishing a global ecommerce business will have its challenges, in many cases the rewards will be well worth the effort. Let's take a look at 8 top tips for achieving international success with your ecommerce business.
Do Your Research
As with any business change, your first step when thinking about expanding overseas should be to do some research. 
Firstly, look into which markets you could feasibly expand into. Which other territories are the products you sell popular in? You may be surprised by what you find, and discover new markets you never would've considered.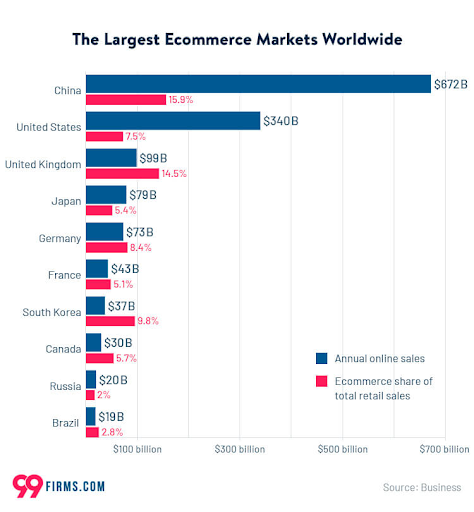 One way to investigate this is to analyze your web traffic. By breaking down which countries visitors to your website come from, you can see where interest in your products is highest. You can do the same for your products. 
You can also take a look at your direct competitors, and see which territories they have expanded into. Seeing which countries they have seen success in will give you a good idea about where you can expect the same results.
Once you've done your research, hold some in-depth planning meetings with your teams, so that you know that everyone is working towards the same goal. You could use tools like a meeting notes template with action items, so that everyone can refer back to their notes, and know which action items they need to go away and work on.
Start Small
It may be tempting to immediately launch your entire range of products in every conceivable market, in order to quickly maximize your profits. This is an extremely risky strategy, however, and if you invest a lot of money in it and don't immediately see the anticipated results, it could be disastrous for your business.
Instead of making sweeping, expensive changes to your business, start by making smaller alterations. A good place to start would be to offer international shipping from your existing website. This will allow you to gauge how much interest there is in your brand from foreign markets, and will allow you to gather further data about where to focus your expansion.
When you're ready to look at expanding internationally, choose one or two markets to expand into and test the water. Once you've got a successful operation up and running in your test markets, you can look at expanding further into more markets.
Experiment With International Marketplaces
It may take a while to establish a foothold in new markets. When you're first getting started, you could try piggy-backing off the success and reputation of larger brand names. International selling platforms, like eBay and Amazon, are well respected and well trusted internationally, so selling your products through them will be a good way to get a foot on the ladder in new territories.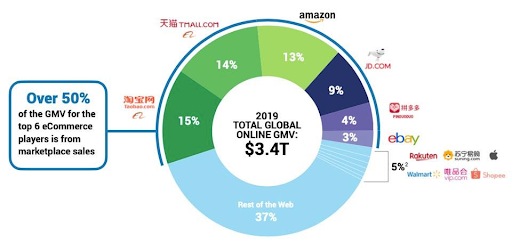 Not only can you benefit from the recognizable name these retailers provide, but they can also help you when it comes to fulfilling orders. Amazon Global is a service which will take care of order fulfillment and shipping for you, as well as providing customer support in a variety of languages.
Localize
If you want to provide a truly personalized experience in the territories you're expanding into, you'll need to look into localization. This starts with setting up subdomains, or even dedicated sites, for each new market.
Making web pages available in other languages, and having other currencies as options on your landing pages, will make your global customers feel like valued customers rather than just an afterthought.
If you really want to make customers feel at home with your brand wherever they're shopping from, you can even offer in-country support teams, and locally-relevant offers. 
Focus on Providing a Great User Experience
Localization is just one aspect of the great user experience you should strive to give your customers. Investigating which payment methods are most prevalent in each market will help you appeal to your customers across the globe. There are surprising differences in payment methods between territories, as highlighted by the graphs below.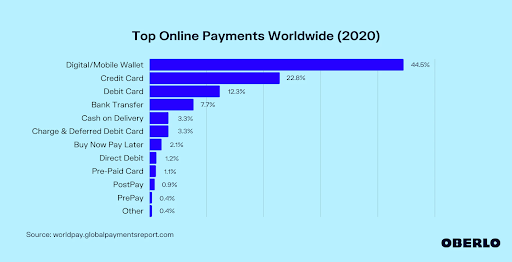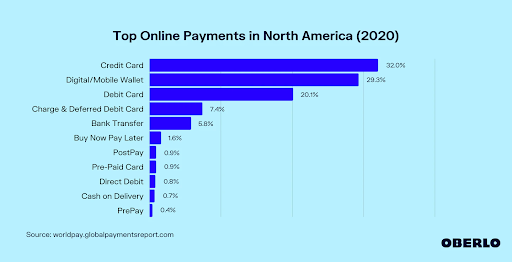 Providing fast, reliable shipping options is also a key aspect of achieving global success in ecommerce. Rather than shipping items out internationally from your home territory, consider investing in local shipping options. By keeping stock in the countries you're selling to, you can ensure faster delivery, improving customer satisfaction. 
It's also important to ensure you provide a consistent shopping experience for your customers, regardless of where they're shopping from and what device they're using. Mobile ecommerce is consistently growing as an industry, so having web pages optimized for mobile devices is a must. Make sure you have a great IT department on hand, who know their way around everything from stack coding to agent architecture.
Make sure you've got robust cybersecurity practices in place, too. Safeguarding your customers' data is an important part of providing a great customer experience.
Consider Customer Support
More customers inevitably means more interactions for your customer support teams to deal with. Ensuring your teams are robust enough to deal with the increased volume of communications is essential if you want to keep customer satisfaction high through your international expansion.
But providing good customer service isn't just about having enough agents to answer the phones. It's important to offer multilingual support as you expand internationally. Ensure you have agents available who can speak the native languages of your new territories, as well as being able to read and respond to emails in said languages.
Having good contact center software will also be beneficial to your business. Some UCaaS platforms offer such software, which can be very helpful when reinforcing your customer support channels, especially if they employ hybrid cloud architecture. (What is hybrid cloud architecture, you ask?) This is especially helpful to contact center agents who may be working remotely, which is a likely scenario as your teams become more global.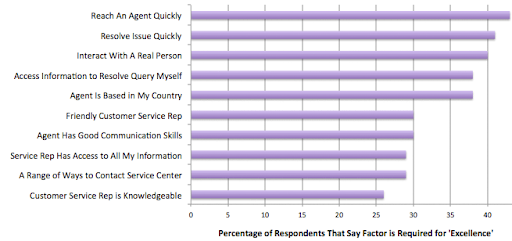 Ensure your customer service teams are well trained and well coached. There's no point providing them with fancy new software if they don't know how to forward a landline to a cell phone, or how to make use of the auto attendant feature. 
Think About Advertising
Different advertising methods may be more effective in different parts of the world, so it's worth doing research about what resonates most with people in your new target markets. There are many different advertising methods to consider, from YouTube ads to digital signage.
Global platforms, including social media sites like Instagram and Twitter, are a great way to promote your brand internationally. You could set up different accounts for each of the territories you're targeting, creating specific content for each market. 
If you want to make a big impact, consider paid partnerships with local influencers. This is a great way to quickly become a trusted and respected brand when launching in a new territory. Find out which influencers have a big audience in your target demographic, and then reach that audience through them.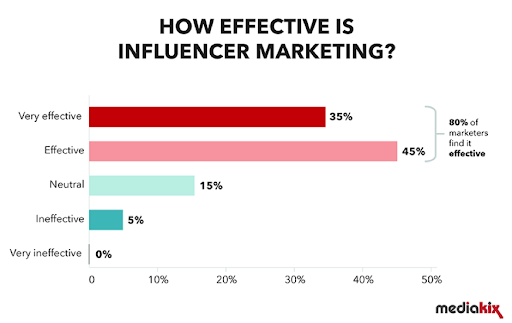 Track Your Progress
Finally, in order to find out if your efforts are working, you need to track your progress. Set targets when you first start planning your global expansion, and constantly refer back to them to see how you're performing. 
Ecommerce data analytics are your best friend here. Using metrics such as website traffic, social media followers, and customer retention rates will show you how much of an impact you are having overseas.
It's Time to Go Global
Now you've got a pretty good idea about what it takes to be successful in global ecommerce. Have a clear plan, and follow it step by step, building on your achievements as you go. Measure your success constantly, and don't be afraid to change what isn't working.
Focus on advertising, localization, and customer support. Keep your customer at the heart of everything you do, and you won't go far wrong. Global success is within your grasp, now reach out and grab it!