Customer acquisition cost, also known as CAC, is the amount a company has to spend to gain a new customer. 65 percent of marketers report that customer acquisition is a priority. It's therefore important to understand the ins and outs of CAC to ensure you're getting the most from your investment. 
Now, a little heads-up - to truly optimize your customer acquisition cost, you need to know how much you're spending on acquiring new customers. A bonus of tracking your customer acquisition cost is you gain a huge amount of insight into your sales and marketing processes. 
This has many benefits and can inform how you spend money in these areas in the future, ensuring you attract and retain customers in the most cost-effective way.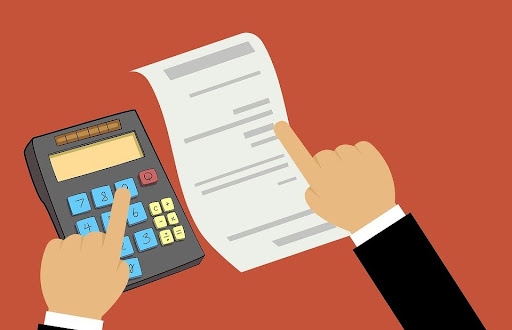 How to calculate customer acquisition cost
Although it might take you a while to identify all your expenditure channels, once you do, it's easy to work out the customer acquisition cost.
All you need to do is perform the following CAC calculation:
Cost of marketing and sales / total new customers acquired
So, that's the cost of marketing and sales divided by the number of customers newly gained. It's best to choose a specific period of time to evaluate in terms of how much money was spent. To make this easier to understand, here's an example.
Over a fiscal year, you spend $7,000 on marketing, $8,000 on sales, and bring in 200 new customers. You'd thus divide $15,000 by 200. This would equate to $75. That $75 is your customer acquisition cost: the amount you paid to attract each new customer to your company.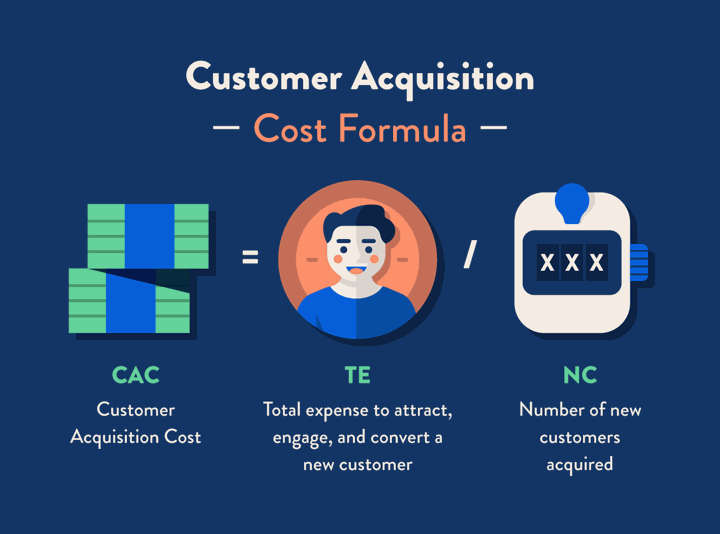 Monitoring your metrics
One of the most important aspects of optimizing your CAC is ensuring you're constantly monitoring how you're spending money to attract new customers. By monitoring your metrics, you keep track of performance and can make more profitable adjustments.
What do we mean by monitoring metrics? You essentially want to track all the marketing avenues you're using. If you're a little confused about how to do this, break down your marketing channels and observe their results. Here are some ideas. 
Firstly, you want to be specific about your time scale for seeing a return on your CAC. To do this, you might look at how a new ad performs in the first 12 months after being released.
Another way you can monitor your metrics is by offering gated content. If you offer a discount in exchange for an email address, you can then see whether this discount was used.
It's also really important to know which of your posts are being shared on social media. This will give you insight into what to share in the future.
Those marketing channels that aren't bringing in much of a return can be halted, and you can switch your efforts to a different channel instead. For instance, if you're putting a lot of time into email marketing but are having more success with social media, you'll want to think about why that is and adapt your approach.
How to optimize your customer acquisition cost
There are a variety of factors to address if you want to reduce your customer acquisition cost. No matter what the overall customer lifetime value (CLV) of a particular buyer is, the more you can lower your CAC, the better.
So what can you do to help with this?
1. Regularly analyze your marketing channels and adapt them accordingly
It's likely you use many marketing channels to attract customers. This is important if you want to be accessible. It's critical, though, to be aware of every channel that's being used and how much it costs. 
The most common channels used in marketing and sales include:
Promotions and free trials

Ads such as pay-per-click (PPC)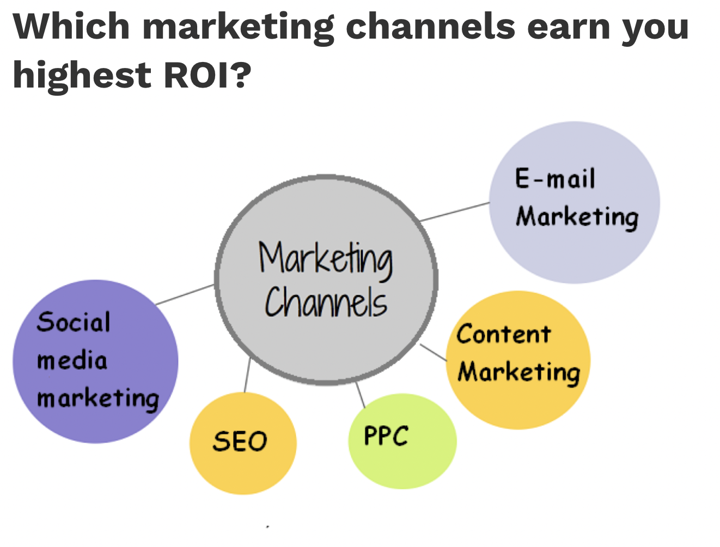 One factor that needs to be taken into account when calculating expenses is employee salaries for the staff who are paid to organize and run your marketing and sales campaigns. This is often one of the largest expenditures for businesses. 
As such, it's important that company processes and communication at work are slick and optimized across all departments. If company objectives are clear and communicated effectively, CAC is ultimately reduced. 
This might be demonstrated through a company knowing that social media marketing works for a particular target audience. The finance department might release a budget for marketing, who would use that money for a highly effective social media campaign.
Find out which options work for you and use them to your advantage. There are particular marketing channels you can utilize to create value for your company for years to come, such as email, website SEO, and landing pages.
2. Put time into creating leads (even if it means offering freebies)
It's easy to assume that creating and converting leads is an especially challenging aspect of marketing, but this isn't necessarily true. There are some simple and highly effective ways to create value for customers and bring in repeat custom. 
So, how can you create and convert leads easily? Mainly by offering money off and freebies. Let's take a look at some effective lead generation strategies below. 
Make

product recommendations

through web personalization

. By utilizing the benefits of AI, your website can offer a personalized service to customers. This means that when they return to your website after making a purchase, they'll be suggested other products that will tickle their fancy. 

Offer free trials

.

This is especially useful where a person might take out a subscription to a product or service

afterward

.

When you offer the product for free for a set period, it builds trust and grants the opportunity for the customer to experience its benefits. It's harder to relinquish something once it's already been experienced!

Use

digital coupon marketing

to drum up revenue and attract new customers. This can be especially profitable if you run a flash sale or offer BOGOF deals.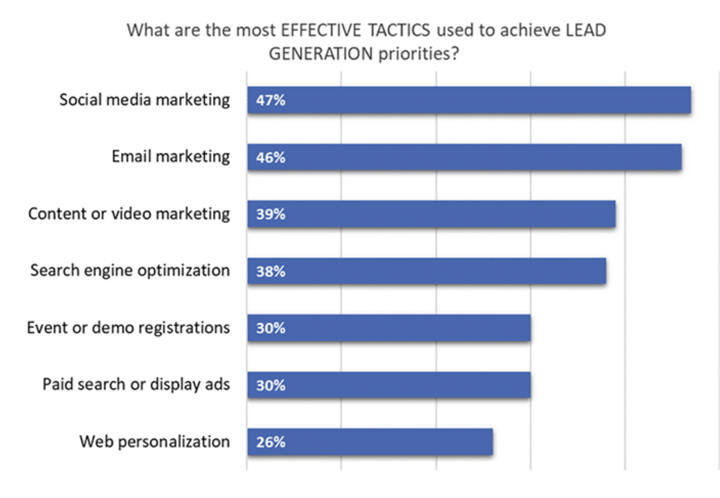 3. Improve the product and/or service you're offering
You don't want to stagnate. In a world obsessed with upgrades, you need to watch, respond to trends, and - in an ideal world - lead those trends. Being savvy with what's going on among your customers, in the media, and across the world is a useful tool and should influence how you communicate.
Not only should you use various communication channels to interact between departments but you should have various channels in place to communicate with customers too. Use these to interact with them and research what they want and how they feel your product or service could be improved.
By responding to this feedback in a positive and tangible way, the customers you attract are likely to spend more, as your goods and services now meet their needs and address their pain points in the ways they've been hoping for. 
4. Build a positive customer experience
Customer relationship management (CRM) has to be on point. Nowadays, there are many ways to meet customer service objectives. This will often include having an online platform that's easily accessible to customers. You want to keep them engaged and responding to your marketing messages.
Creating the most positive customer experience possible is essential. For companies selling products online, it can be as easy as ensuring simple processes are in place that are often taken for granted. 
As an example, consider eCommerce order processing. Customers want their products quickly and like to know without having to find a telephone number and call a person what time and day their item is going to arrive. By implementing this process, you create a positive experience for them.
There are many easy and effective ways to keep your customers satisfied with your service. Seek customer feedback and respond to what they tell you to secure their long-term loyalty and optimize your initial CAC.
5. Remember the importance of customer lifetime value
Customer lifetime value (LTV) relates to the total amount a customer spends buying products or services from you throughout the duration of your relationship. This will vary between companies as products and industries are so different. 
CAC average by industry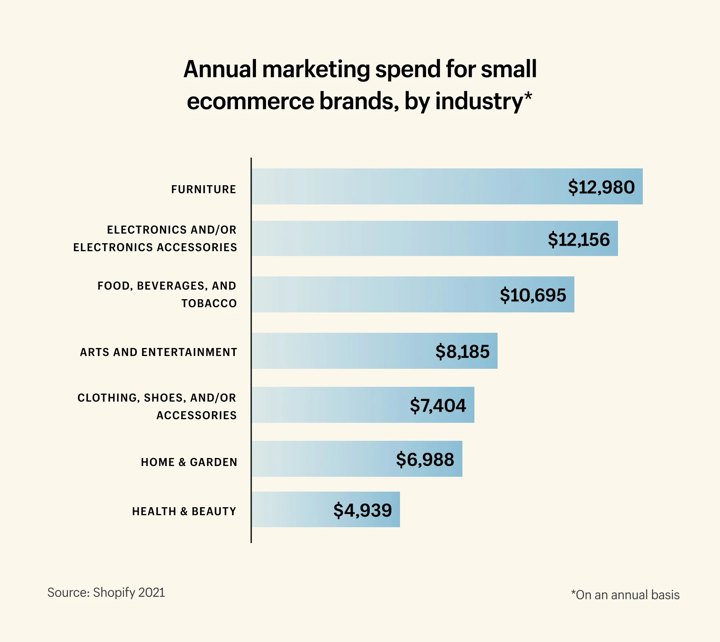 The estimated total revenue a customer will spend in their lifetime buying from your company needs to be considered in relation to CAC. If you spend a lot attracting a particular customer but they're likely to spend a large amount of money with you over time, it can be worth investing more in them initially. 
There are simple ways you can increase LTV, such as using marketing methods like subscriptions, upselling, cross-selling, and post-purchase emails that encourage long-term interaction and engagement.
6. Develop loyalty programs
It's important to consider whether customers will return to you and how long they're likely to continue patronizing you. If customers are loyal and keep buying, you optimize your customer acquisition cost indefinitely.
One of the simplest ways to ensure repeat business is by offering customer loyalty programs. With points-based, paid-for, and tiered loyalty schemes, a company can almost guarantee the customer will return to reap the benefits. 
You can also get your customers to bring in more business by referring a friend. Know what that means? A hugely optimized customer acquisition cost.
The benefits of CAC for your business
It's imperative to generate enough profit to cover your expenditure, and paying attention to your CAC allows you to do this and more. 
Implementing CAC processes also optimizes your marketing and sales strategies as you become more aware of what works to draw in new customers. 
The more time you put into understanding and optimizing your CAC, the more you'll increase your CLV and the greater the return on your investment will be.