Use landing pages to grow your business.
Creating a landing page is an important marketing strategy to convert potential customers and improve your marketing ROI.
The catch? You need to create killer landing pages that are responsive and lightning fast. 
In this blog post, we'll cover what an eCommerce landing page is and three ways to improve your landing pages to help your business grow!
Ready to grow your business? Let's go.
What is a landing page?
Think of landing pages for eCommerce websites like the digital version of a storefront, it grabs your visitor's attention and brings them "in" to shop!
To be more technical, a landing page is a single webpage created to help with marketing campaigns, including Search Engine Optimization (SEO), PPC ads on Google, social media marketing (Facebook, Instagram, Pinterest), email marketing sends, and more. 
A landing page should always prompt the visitor to complete an action - usually in the case of eCommerce is it to complete a sale or exchange an email/phone number for a discount.
Here's an example of some eCommerce Landing pages: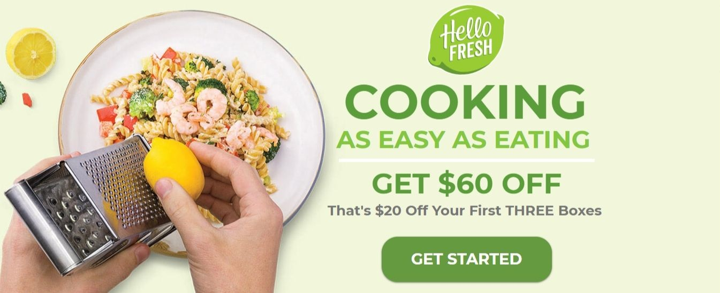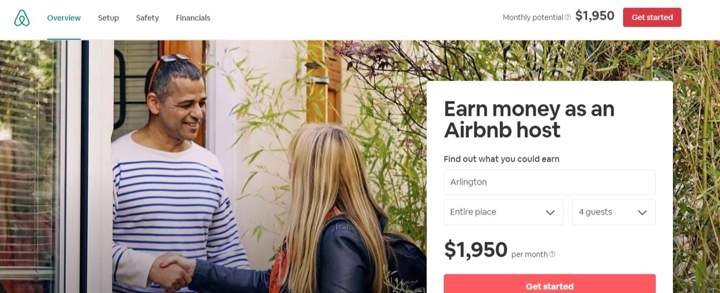 In addition to copy and design elements, these landing pages have a headline, a call to action, and bring the value proposition to visitor's attention!
How Landing Pages can help your eCommerce Store
Creating a new landing page for every marketing channel takes a lot of time and effort—but it's worth it. Here are five ways that creating landing pages can help you meet your marketing and business goals.
Capture leads: Marketers can capture leads much faster if they send visitors to a dedicated landing page instead of the homepage. So if you want an effective approach for engaging your target audience, creating a landing page is the answer.
Collect information and demographics: The trick is to create a landing page with a form to gather the contact information and demographics of your visitors. And once you have the details you need, you can study your visitors and segment them effectively.
Get rid of distractions: Sending visitors to your landing page clarifies what specific action you want them to perform on your site. But you couldn't say the same if you send them to your homepage, with distractions like site authors or site navigation.
Encourage visitors to take action: Many people are indecisive and if you don't help them make a decision, they're not about to do it. So let your landing page's CTA give them the push they need to make up their minds.
Allow for monitoring and improving performance: It lets you take your site's performance to another level. Remember, you can conduct A/B testing and create variations of landing page elements to determine which converts the best.
Three Tactics to Create a Killer eCommerce Landing Page
Now that you know why you need landing pages, you're ready to get your landing pages up and running. That's great—but don't stop reading now. Building a boring, bare-minimum landing page is one thing. Building a compelling landing page that actually drives sales is another.
Here are three important tactics to create the best eCommerce landing page for your business:
Personalization
A/B testing
Page Speed
Personalization
What is personalization?
eCommerce personalization is the process of delivering a personalized experience to users on your website by strategically placing content, product recommendations, and offers based on the previous actions and behavior of the user, such as purchase history, browsing behavior, and other personal data.
Personalization is getting increasingly more important to eCommerce businesses as a way to improve engagement with customers, increase repeat purchases, drive sales and increase conversion.
How can it help your landing page?
Personalization has countless benefits. The main benefit is it improves the customer's experience on your website, which results in increased sales, customer satisfaction, and customer loyalty.
This is because personalization exposes customers to items they are more likely to buy, therefore increasing their likelihood of purchasing said items.
Increased customer satisfaction
80% of shoppers (ages of 18-64) indicated that they were more likely to buy from a company that offers personalized experiences, and 90% of shoppers stated that personalization is appealing to them.
44% of consumers stated that they will likely become repeat customers after a personalized shopping experience. This is especially important when engaging with your email list and sending people to product pages 
The Rise of Personalization
Not only does using personalization benefit your business by improving the visitor's overall experience, but failure to do so can hurt your business.
The use of personalization on web pages is rapidly increasing, so much so that consumers are starting to expect a personalized experience. Failure to personalize your landing pages results in users having a negative experience.
Studies have shown that 74% of customers feel frustrated when website content is not personalized. Since consumers are exposed to so much personalization, they begin to expect it. So when a webpage is not personalized, it impacts their experience and lowers their satisfaction.
Consumers are realizing how much easier navigating eCommerce websites can be with personalization, so much so that 31% of consumers wish their shopping experience was more personalized than it is currently.
This rise in personalization is not going anywhere, 94% of marketers and 90% of agencies believe personalization of websites is critical for current and future success.
A/B Testing
What is A/B Testing?
A/B testing is an experiment for determining the better of different variations of an online experience, usually, the variations focus on one specific aspect of the website and provide two versions of that element. An A/B test presents each version of the landing page to users at random and then tracks and analyzes the results. Elements of web pages that can be A/B tested include the call to action, layout, font, colors, and much more.
77% of organizations conduct A/B testing on their website and 60% on their landing page.
How can it help your Landing Page?
A/B testing has many benefits, the main one being that you can test specific features in real-time on everyone who comes to your site and get results without your audience knowing their behavior is helping you improve your site and their experience.
A/B testing is a simple and effective way to determine the best content to put on your website in order to convert visits into signups and sales, having the knowledge of what your audience responds best to can convert more leads!
On average, eCommerce websites generate $3 of revenue per unique visitor. However, A/B testing, if done correctly, can increase that number up to 50 .7%.
The benefits of A/B testing are endless: improved user engagement, reduced bounce rates, increased sales, reduced cart abandonment and so much more!
How do I use A/B testing?
One of the best aspects of A/B testing is you can test anything and everything. You can run multiple A/B tests at one time, although if you are trying to pinpoint one specific variable then we suggest you stick to just one variant at a time.
Divide your audience into equal and random groups
One group receives variant A and one group receives variant B. The visitors do not know they are being shown only one version of your webpage, which ensures authentic results.
Test versions simultaneously
The length you run the test is up to you, however, you want to make sure it runs long enough to get results.
Measure your results
Take action based on results
Choose the variant that performed the best!
Page Speed
What is Page Speed?
Page speed is the speed at which each webpage on your website downloads from its hosting server and is displayed on a user's screen. The time the user waits while the webpage loads are referred to as "page load time" and it varies greatly depending on desktop or mobile devices. 
How can it help your landing page?
The amount of time your website takes to load onto a visitor's device is extremely important to pay attention to, in fact, 70% of customers have stated that page speed has an impact on their purchasing decisions. Page speed is also closely linked to customer satisfaction, studies have shown that a 1-second delay reduces satisfaction by 16% and a 7% drop in conversions. Improving your Page speed can not only increase your customer experience, but it can also decrease your bounce rate, increase conversion rates, and improve your site's rankings.
Conclusion
Incorporate these three tactics today and you can completely transform your eCommerce marketing strategies. 
Landing pages are great tools for driving traffic to your website and generating leads for your ecommerce site—as long as they're effective. Use these tips to make sure your landing pages are working for you and your business goals.
---