What is search visibility?
Search visibility determines whether the public can find your page/article/landing page via a search engine.
If you disable visibility, the search engine would not be able to find your page/article.
Why would I not index a page?
Pages with private information or private offerings should not be indexed since if they were, they could be found by any member of the public.
How do I set my search visibility settings?
Search visibility is set on a page-by-page (or article-by-article) basis. You can do this by clicking the three vertical dots to the right of the page/article you would like to edit.

Or, by clicking the "i" icon in the page editor.

Either method will cause a menu to appear, once that menu has appeared, you may use the checkbox next to "Hide this page from search engines" to adjust that page/article's visibility settings.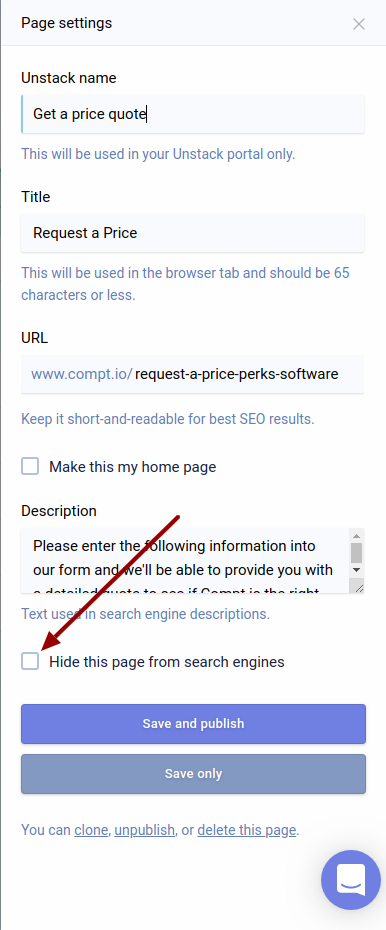 WHEN CHECKED The page will not be visible to search engines; for someone to find it, they must know the URL, or it must be linked to.
WHEN NOT CHECKED The page will be visible to search engines, and anyone from the public may find it.