Unstack forms make it very easy for you add lead capture functionality to any page that you create, whether it's on your marketing site or a landing page. To get started, simply go into any page and under the action icon, click "add form" to open the side drawer and build out your Unstack form.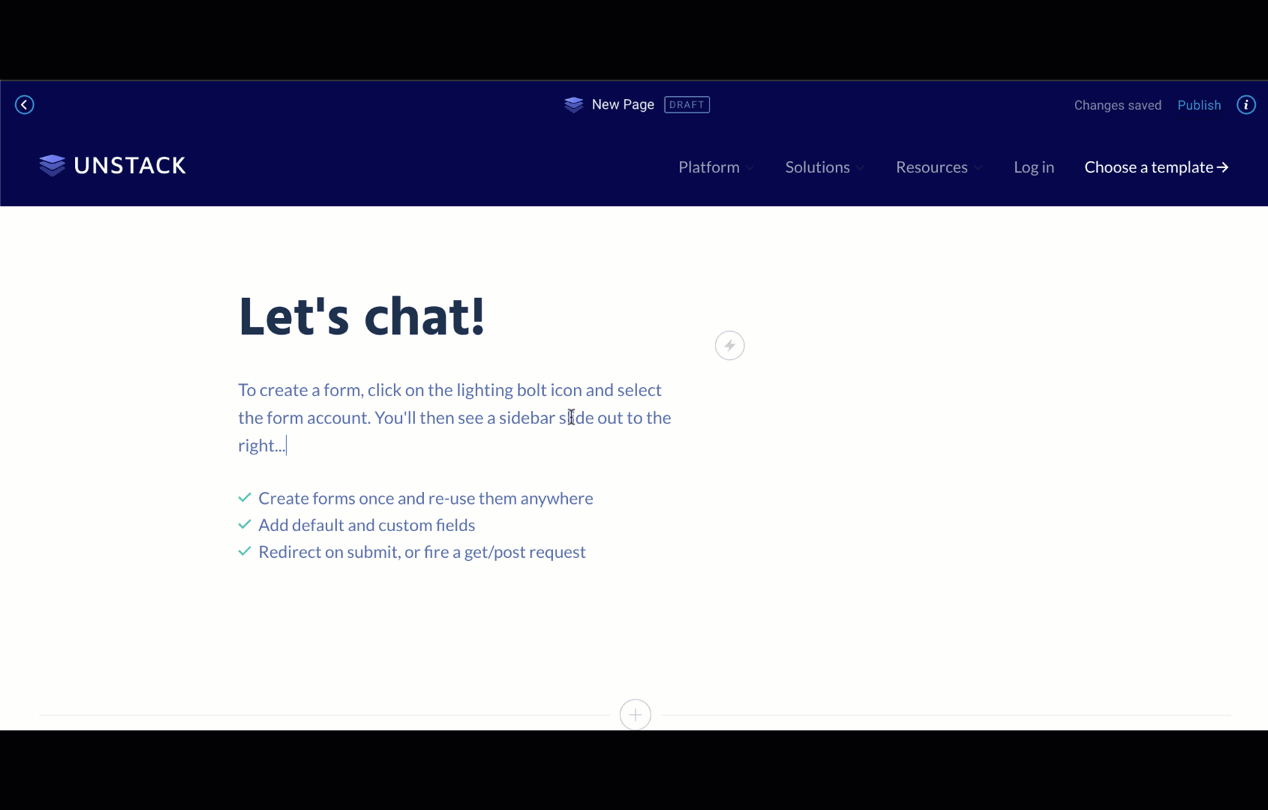 Every form is comprised of the following components:
A form name. This is required, and Unstack saves this for future use
Form fields. You can add or remove any forms fields except for email address, which is a required field on all forms.
Submit button text. You change this to match the call to action of your offer.
On submit action. This is what you want to happen when the form is submitted. You can simply show a message, redirect the user to a specific page, or fire a post or get request with the form data (note, this last option is for advanced users). Most people will show the success message or use the redirect option, which works very well for things like gated content.
When forms are submitted your team will automatically receive an email notification which includes the link to the contact in your Unstack account.