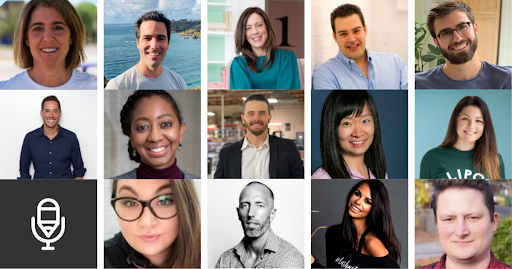 What is one tip for increasing sales on Shopify?
To help you increase your sales on Shopify, we asked successful Shopify store owners and eCommerce marketing experts this question for their best insights. From leveraging Shopify apps to enhancing your product descriptions, there are several strategies that may help you increase your Shopify sales in the future.
Here are fourteen recommendations for increasing your sales on Shopify:
Leverage Shopify Apps

Get Customer Signups

Install a Live Chat

Add a Wishlist

Use Bundles and Subscriptions

Embrace Email Marketing 

Create Product Videos

Increase Image Variants Per Product 

Create Dedicated and High-Converting Landing Pages

Base Strategies On Convenience and Brand Community

Have a Clear Visual Hierarchy

Recreate Your Shopify Store On Facebook

Add a (Shopify AI) Recommended Products Section

Enhance Your Product Descriptions
Leverage Shopify Apps
One of the main benefits of using a platform like Shopify are the existing integrations the platform has available. By leveraging their suite of apps, you can easily advertise your products on other platforms like Facebook, Tiktok, Ebay, and Google. This strategy funnels sales from those channels right into Shopify, keeping transactions in one platform. It's a streamlined process that's easy to implement as a business owner and easy to follow as a customer.
Stephanie Schull, Kegelbell
Get Customer Signups
If you don't have a solid customer base, it's time to build one. Your website provides the best opportunity to grab new customers. Get people to sign up for an account on your website and encourage them to opt-in to regular emails. You could even offer an incentive such as a promo code for new signups. The more signups you get, the greater the chances are that you'll be able to convert a number of them into sales.
Vanessa Molica, The Lash Professional
Install a Live Chat
You can easily install a chat widget directly to your domain by using the Shopify App Store and receiving message notifications on your smartphone or desktop. When live communication is not an option, e.g. late night or holidays, set up an option for your visitor to leave a message. Being available to promptly answer any questions your visitors might have builds trust and increases sales significantly.
Rebeca Sena, GetSpace.digital
Add a Wishlist
A wishlist encourages shoppers to keep a personalized list of products they like and may want to buy later. Offering a positive customer experience around creating a Wishlist, including share buttons so customers can also send them will increase your conversion rates and purchase activity. Be sure to make a Wishlist easy to find on your website.
Stewart McGrenary, Freedom Mobiles
Use Bundles and Subscriptions
We use Shopify and bundles + subscriptions have been huge for our bottom line.  Bundles increase our AOV while subscriptions lock in consistent revenue and both give customers something they have been asking for: an easier shopping experience. If you're a company that (1) has multiple products and (2) customers often buy from repeatedly, you can increase sales and improve customer satisfaction by utilizing bundles and recurring subscriptions.
Sylvia Kang, Mira
Embrace Email Marketing
Lean into email marketing. An effective email marketing campaign can yield you a 45% return on investment. Make sure your email strategy relies on segmentation and drip email sequences. Segmentation allows you to speak directly to your target audience's needs, and you'll be able to market more effectively when your email lists are divided by first-time users, current customers, cart abandonment users, etc. Email drip campaigns include welcome emails, post-purchase emails, cart abandonment reminders, product launches, and company updates. With a thoughtful email marketing strategy in place, you'll see your average conversion rate skyrocket.
Melanie Bedwell, Olipop
Create Product Videos
Product videos help customers see the product in use in a way that shows them how they could incorporate the product in their own lives. Product videos should be branded and tell a short but engaging story. We recently started incorporating videos into our product pages following customer feedback. Our feedback revealed that 75% of our customers say they prefer video over other types of content. Adding the videos increased our sales on Shopify by 63%. We now have an in-house video production team to produce our videos.
Leanna Serras, FragranceX
Increase Image Variants Per Product 
The higher number of image variants per product increases the likelihood of optimizing online searches and increased basket size. Therefore, learn to scale tagging product images with tools that help you automate and optimize the end-to-end process.
Michelle Eichner, Digitile
Create Dedicated and High-Converting Landing Pages
One great way to increase sales on Shopify is to create dedicated and high-converting landing pages. A landing page is a standalone web page that's specifically designed for the purpose of converting visitors into customers.
When it comes to creating landing pages for your shop, it's important to keep the following in mind:
1. The design and layout of your landing page should be visually appealing and easy to navigate.
2. Your headline should be catchy and compelling, and it should clearly explain what you're offering your visitors.
3. The body of your landing page should provide more information about your product or service, as well as why visitors should buy from you instead of from your competitors.
4. Your call
Rick Elmore, Simply Noted
Base Strategies On Convenience and Brand Community
To increase sales on Shopify, base your marketing strategies and valuable content on a changing consumer behavior toward convenience and brand community. Showcasing these aspects in your campaigns can lend more toward brand loyalty (and conversions) than special pricing or introductory offers. We're all aware that e-commerce gained momentum over the last two years, propelled by a global pandemic that forced goods and services to be purchased online. Even as the physical world has begun to open back up, however, e-commerce is showing no signs of slowing down.
Carter Reum, M13
Have a Clear Visual Hierarchy
Well designed websites can reduce what's called shopping cognitive load, which refers to the barriers shoppers must overcome mentally before making a purchasing decision. That's where your site's visual hierarchy comes in. That hierarchy allows you to design pages — especially product or sales pages — to display clear, compelling info in a way that's going to be most engaging to shoppers. Designing your sales pages with a clear visual hierarchy might mean anything from decluttering graphics to improved navigation UX to more prominently displaying specific sales info, like product reviews or usage tutorials. It depends on your target shopper and actual goods, but thinking in terms of  a clean visual hierarchy makes all the difference.
Morgan Taylor, Sourcery
Recreate Your Shopify Store On Facebook
Recreate your Shopify Store on Facebook. If your brand has a huge social following, most of your sales may be coming from your social media accounts. Shopify lets you recreate your online store on your Facebook page by using the "Shop" tab so potential buyers can shop right from Facebook. The sales process will be much smoother as your customers will be buying directly from you, and you won't need to redirect them to your website. Your Facebook store can also sync payments and inventory on your Shopify account so that you can manage everything from the same place!
Ouriel Lemmel, WinIt
Add a (Shopify AI) Recommended Products Section
Shopify offers an algorithm that identifies products that are most likely to be purchased based on the products that a visitor is looking at. They consider products that have been purchased together, or those with similar descriptions or from the same collections. Use it and watch your sales grow, both in terms of average value and quantity. The reason this helps is that a) it gives visitors options - if one product is not just right, they have other related products that may fit the bill right there to consider, and b) it shows them other products that may be added to their order, and that they might have otherwise overlooked.
Rafael Romis, Weberous Web Design
Enhance Your Product Descriptions
If you're familiar with marketing, you'll know that the first step to successfully marketing any product or service is to know your audience. The better you know your audience, the easier it is to sell your product to them. Remember, your product description is your always-online, always-friendly salesperson. This sales representative needs to be knowledgeable, approachable, and clever. Creating this type of product description will inform shoppers why your product is perfect for them. Luckily, getting an idea of who your audience is, is pretty straightforward. Go to forums like Reddit and Quora, and see what people are asking about your product niche. Once you've gotten a better idea about who your customers are and how your product can improve their lives, it's time to choose the best keywords for your Shopify product description.
Mark Whitman, Contentellect
Terkel creates community-driven content featuring expert insights. Sign up at terkel.io to answer questions and get published.