You might be a seasoned pro when it comes to personalizing your digital marketing content, but have you considered personalizing your customers' eCommerce experience? 
A generic shopping experience can adversely affect your eCommerce business. 
74% of customers report frustration when faced with website content that isn't personalized, and a whopping 66% say content that isn't personalized will keep them from making a purchase. 
Connecting with customers through a personalized shopping experience can increase customer satisfaction and sales. Here's everything you need to get started. 
What is eCommerce Personalization?
eCommerce personalization is a digital marketing process that creates a personalized experience for each eCommerce customer. Dynamic content is presented based on user behavior. Factors impacting personalization can include: 
browsing behavior
purchase history
previous onsite actions
demographics
Personalization allows eCommerce brands to connect and engage with their customers, driving conversions and increasing customer lifetime value. 
You can personalize your homepage content, product recommendations, product details, and even show special messages for cart abandoners and the like. 
Designing Personalized Experiences in eCommerce
The first step to designing personalized experiences in eCommerce is securing the right platform. Here are some capabilities you should look out for: 
First-time visitor personalization
Software that personalizes for first-time visitors takes data from the referring website to gauge the new visitor's preferences. You want a platform with this capability so that you can personalize your customers' shopping experience from the get-go.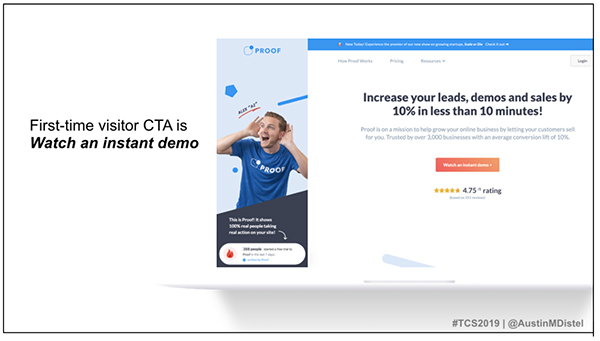 Automated segmentation
With automated segmentation, you can personalize the shopping experience based on defined audience segments. Some platforms have automated segment discovery tools to help you identify and define your segments. 
Omnichannel support
Take a look at your website traffic. Chances are, you've got a good spread across multiple devices. That said, you need a personalization platform with omnichannel support so that you can personalize the customer experience across all devices. After all, if you're only personalizing the desktop experience, you're only personalizing for a portion of your audience. 
Utilization of third-party data 
Combining third-party data with historical customer data makes for the ultimate eCommerce personalization experience. Think about it this way. If you're a clothing brand selling globally, your customers in Australia will be shopping for a different climate than those in the states. Third-party data that shows a customer's location can inform what products are displayed to the Australian customer, tailoring the shopping experience so that they're shown products more suited to their current needs. 
Layout personalization
Layout personalization is huge. It changes the structure of your whole site depending on individual customer preferences. What they see first is dictated by what is most helpful to them-- and what will best influence their purchasing decisions. 
Automation capabilities and manual control
Manual and automated algorithmic decisions are both necessary for a good eCommerce personalization strategy. Brand's can use manual control to account for their audience's nuances, all the while using automation for the rest. To personalize even further, brands should look for platforms that allow micro-targeting. This targeting takes an in-depth look at an individual customer's behavior. This is the closest eCommerce brands can get to one-on-one targeting. 
Personalized content tricks to try
Personalizing content is a great strategy for making customers feel more connected with your brand. Here are some content personalization strategies to try: 
Email
When you get your customers' emails, you gain a direct line of communication with them. So, why not personalize the emails you send? One way to do this is by abandoned cart messaging. Send your customers a personalized email reminding them that they left a product in their cart. You can even entice them to complete the purchase with a coupon code.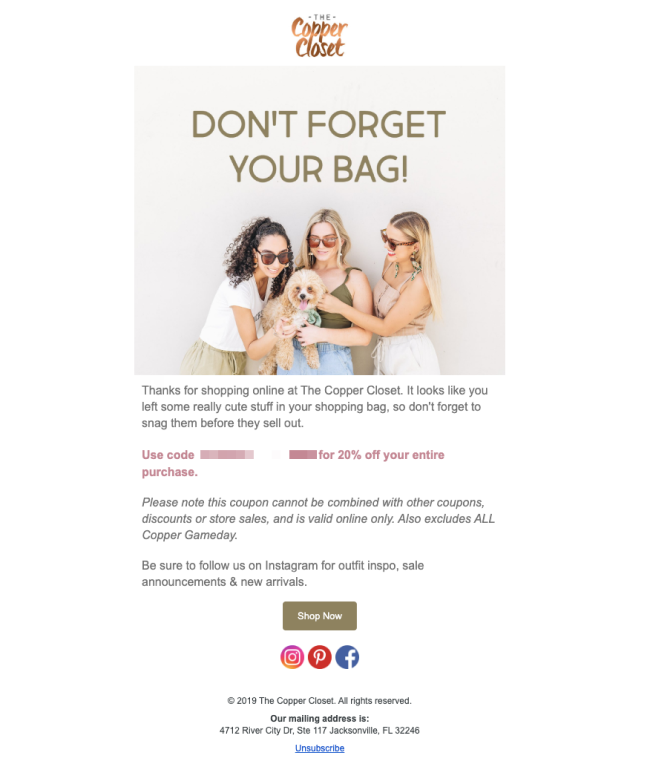 Additionally, you can re-engage visitors with a message telling them you miss them or letting them know what new products are on the horizon. You can also follow up with customers after a purchase, asking them if they're satisfied and showing them targeted product recommendations. 
Inline content personalization
Inline content personalization alters the content on your native site, rather than adding deviations in a popup window. This makes the personalization seem more natural than a pop-up, while making your customers feel special by presenting them with content, offers, and information tailored to their interests. 
Welcome content
First impressions are everything, right? You can personalize your first-time visitors' experiences by presenting them with welcoming experiences, like first-time buyer discounts. One way to do this is by exchanging the discount for an email list signup. That entices your visitors to make a first-time purchase while giving you the opportunity to send them personalized emails in the future. 
Social messaging
Personalizing product descriptions with social messaging is a great way to increase conversions. You can note that a product is in high demand to boost urgency, show how many users are currently looking at the product, and even show how many items are left in stock. 
Personalized Product Recommendations
There are so many ways to personalize your product recommendations to increase conversions. Here are some of our favorites. 
Intelligent product-detail page recommendations
Product-detail page recommendations present customers with products they might want to buy based on what they're currently interested in. You can use this personalization tactic to up-sell by recommending complementary or similar products with higher margins.
Continuous shopping for return customers
Personalization should make the purchasing process as easy as possible for the customer. Continuous shopping presents return customers with a list of products they're already interested in. That way, they can jump right back into checking out the products they've been itching to purchase.
Personalized bestseller lists
When you mark something as a bestseller, it automatically looks more enticing. You can present your customers with a dynamic bestsellers list that shows the most popular products selling in a certain amount of time. You can get creative with this, segmenting the bestseller list further based on factors like location.
Dynamic, inline product recommendations
This tactic adjusts the product recommendations on your product pages based on what the user is currently looking at. A great example of this is a "complete the look" section. If a customer is looking at a shirt, the section could include matching items to complete the outfit. Similarly, a customer looking at a canvas might see different painting supplies in a "you might also need" section.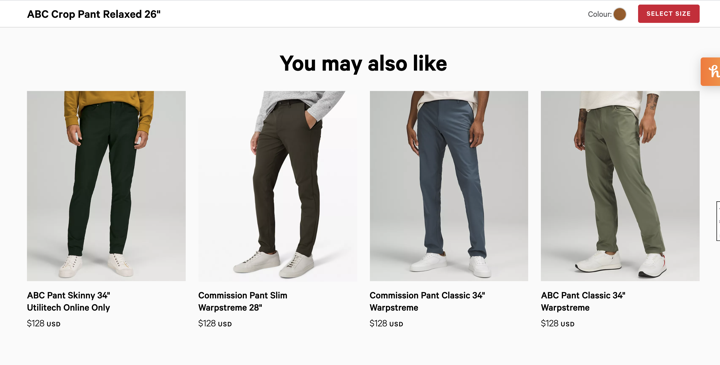 Product recommendations on checkout pages
Implement product recommendations on your checkout pages by adding a "Leave these behind?" section filled with recently viewed products the customer hasn't yet added to cart. You could also add product recommendations in a section called "Last Minute Deals". These products should be trendy, on-sale products that have a history of converting well. 
Another tip here is to provide a list of product recommendations that will help the customer reach the "free shipping" quota. Plenty of customers already go hunting for products that will get them to the free shipping quota. Doing this increases upselling by taking out that step, making the buying process easy, peasy. 
Advanced Personalization
Technological advancements are bringing about newer, more advanced opportunities for personalization. If you want to really step up your personalization game, give one of these techniques a try.
Image recognition 
Image recognition is becoming more advanced these days. You can use image recognition to identify specific colors and patterns within product images, then create "shop the look" product images that allow customers to make purchases just by clicking the picture.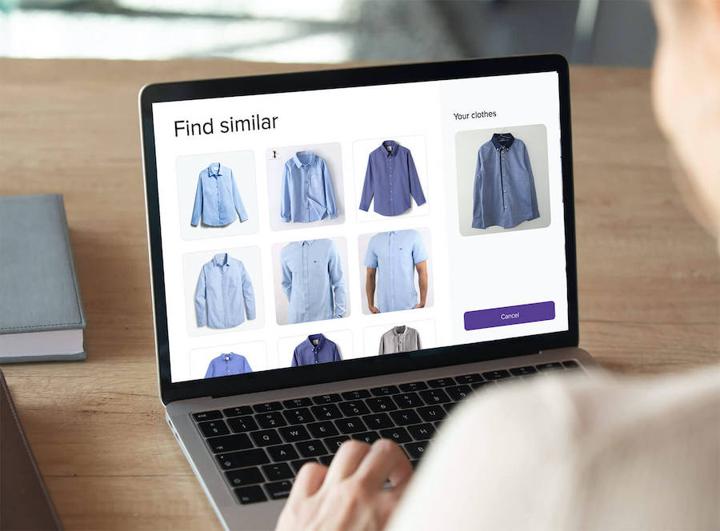 Psychographics
Psychographic profiling takes a visitor's behavior and uses algorithms to deduce whether the visitor's shopping habits are assertive, adventurous, or trusting. This allows you to present customers with products tailored to their personalities. 
Personalized pricing 
A good shopkeeper always knows what price his customers are willing to pay. Personalized pricing incorporates that intuition into your eCommerce store by analyzing buyer behavior with price sensitivity to predict a customer's buying propensity. This data fuels customized promotions and incentives that nurture individual customers into making purchases at prices they're comfortable with. 
Wrapping up
The opportunities for personalization these days are practically endless. Your job is to find out how to personalize your eCommerce shopping experience in a way that works for your brand. Which techniques drive the most conversions for YOUR customers? It's also important to define a reasonable budget for personalization software. 
All-in-one platforms are great for enterprise level businesses. To save a little, small to mid-sized businesses might want to shop around and find a platform with the features they'll use most. Ultimately, the best choice of software will depend on your individual business needs. 
Still not sure how to get started? Try surveying your customer base to find out what kind of personalization will resonate with them the most. Research your competitors and take note of how they're implementing personalization.