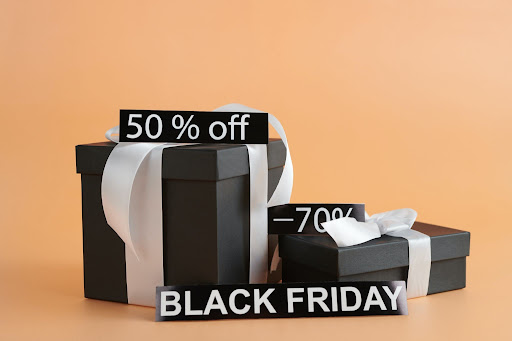 When is Black Friday?
Black Friday always falls the day after Thanksgiving this year it is on November 26th. Although, Black Friday sales have begun starting earlier and earlier. In fact, some stores start their sales at the start of Thanksgiving week. 
Whenever you decide to start your Black Friday promotion it's important to start preparing your marketing strategy weeks, if not months, in advance. 
Creating a Marketing Calendar for Black Friday
Creating a marketing calendar for Black Friday helps you to stay organized and ensures you won't miss any small steps. We've broken down what you'll need to do to prepare your store for the holiday season. 
Week of October 4th
This is the time to start thinking about which products you are going to sell. Make sure you'll have enough inventory so that you don't run out of anything. This is also when you'll start thinking about what your promotions are going to be and how long they are going to last.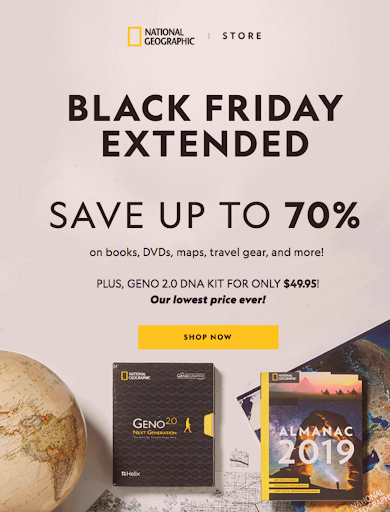 Source: Oberlo
Some promotion ideas are:
Flash sale

Buy one, get one

Coupons or discounts

Giveaways or free samples 
Week of October 11 & 18th
You'll now want to start putting together images and copy for your promotion. This means social media marketing, creatives for your website, and email marketing.
If you've got an email list you want to make sure that you've really put the time and attention necessary into all of your email promotions. This may mean hiring a copywriter or writing the emails yourself. Either way, make sure you're reviewing the copy. 
Source: Ungapped
It's also important to test your emails and look at them across different devices to ensure the subject line, pre-header, and copy display correctly.
Another important strategy is segmenting your emails as much as possible. This may mean sending different emails to different segments of your lists so that people receive a more personalized experience. These emails can then link to landing pages that target these specific segments.
You can also have shoppers sign up for an early notification list. People who sign up for an early notification list are saying they want to be emailed more frequently about the special promotion, and that's something you should capitalize on. 
Including a countdown in emails and on the website can be a powerful tool:
You want to make sure that people know when the promotion ends and when the last day to take action on this is. This is not a time to be shy or to tiptoe around the deadline. You want to make sure that people know that there's is limited time. That's why countdowns in emails, on the sales page, and even on the checkout page can be important tools. -  

Andrew Bialecki

, CEO of Klaviyo
Week of October 25th
Testing, testing, and more testing! This is the time to review and test your website and promotional material.
First up, make sure to review all of your product names and descriptions. You want your copy to appeal to your ideal customers.
 Some tips for writing great product descriptions:
Entice customers with benefits

Appeal to your reader's imagination

Include mini-stories

Seduce with sensory words.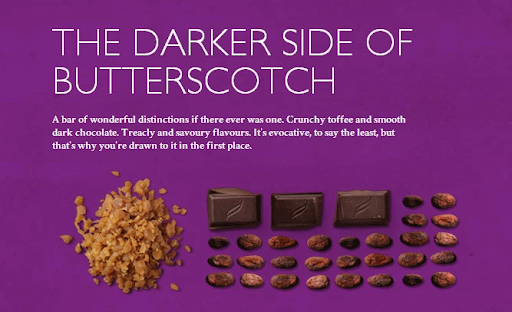 Source: Shopify
Another area to review is your checkout process. Try to get into the mindset of someone who has never used your checkout before and see if there are any traps they would fall into that would prevent them from successfully checking out. You want your checkout process to be as seamless as possible. 
Here are some ways you can optimize your checkout process:
If you can't offer free shipping, then show clearly what items will cost once people buy them.

Include multiple payment methods

Offer guest checkout (37% of shoppers

abandoned carts

because they had to create an account to shop)
Optimizing for mobile is more important than ever. 66% of 2018 Black Friday weekend purchases from Shopify merchants happened on mobile devices. You should go through your website, product pages, and checkout process to ensure that everything displays and works correctly on mobile devices. 
Lastly, you'll want to test through all your promotional material. For emails, that means sending test emails and reviewing copy, clicking through links, and double-checking your email segments. For social ads, you'll want to review copy, make sure images are high-quality, and that the copy aligns with all your other messaging. 
Week of November 1st 
It's time to go live! Now is the time to start scheduling out your emails and social promotions. Keep shoppers informed about the deadline in order to build urgency and excitement. If you have certain items that are selling fast, or almost running out of items keep shoppers informed. This can create a scarcity mindset and push shoppers to buy now so that they don't miss out on the items
You'll also want to be keeping track of how your sales and marketing campaigns are performing. That way you know what works well, and what doesn't, for the next year's holiday promotion.