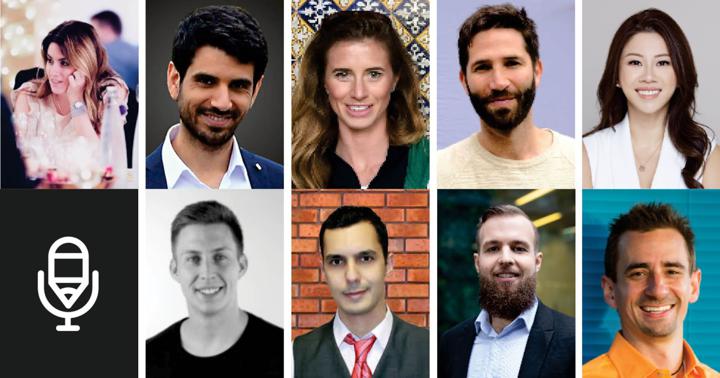 What is your best tip to upsell a free trial to a paying customer?  
To help small businesses turn free trial users into paid customers, we asked business leaders and small business owners this question for their best pieces of advice. From offering incentives and discounts to providing a demonstration, there are several insights that may help you convert free trial users and grow your business. 
Here are nine tips to convert free trial users:
Check In On the Client

Offer an Incentive or Discount

Provide a Demonstration

Sell To The Right Customer

Create a Sense of Urgency

Send Reminders about Paid Trials

Don't Require a Credit Card Immediately

Leverage Stats To Your Advantage

Truly Listen and Understand
---
Check-In On The Client 
When trying to upsell an individual, I always find it is best to approach the customer in an authentic, genuine way. For example, if they are nearing the end of their trial period, reach out and request a quick 15-minute meeting so you can ask them a few questions about their experience. If the interview is going well, make a judgement call on whether to make the upsell or take their feedback back to your team to improve the experience. This way you always come out with areas to improve on or a new customer!
Francesca Yardley, Threads
Offer an Incentive or Discount 
At Lightkey, we offer a lot of value in our invitation program, which provides our users up to 6 months of free access to our predictive text editor. It offers the ability to send invitations to your friends and colleagues and for each valid and activated invitation your license expiration will be automatically extended by 45 days. By offering an incentive for free continued use of our software for customers to try, they will continue to realize how helpful the software is when used in their favorite programs, like Microsoft Word and Gmail.
Guy Katabi, Lightkey
Provide a Demonstration 
For this to work you're going to need a solid analytics program. My advice is to segment your trial users by activity and reach out personally to the most engaged. Offer them a free consultation or coaching session to help them get even more out of your product and at the end of the session offer a discount for X number of months/years. This personal approach not only helps them better understand the benefits of using your platform but also puts you in a 1 on 1 conversation where you can try and move them to a paying customer.
Kristy Smith, The Girly Travels
Sell to The Right Customer 
A great way to upsell a trial customer into a paying customer is to first know your ideal customer profile. If you don't know your ideal customer profile, you won't be able to know if this trial customer is a good fit for your product or service. Investing sales and marketing resources is expensive and you want to be sure to invest the right resources in the right customers. Once you have figured out your ideal customer profile, find customers that match this profile and begin targeting them with your sales and marketing team to try to upsell them to a paid customer.
Darren Litt, MarketerHire
Create a Sense of Urgency
To convert trial users, you need to show them the value of your product offers and how you'll help them achieve a key outcome. Incorporating urgency in your trial marketing content can grab the attention of prospects and give the users the sense of missing out on something. You want them to pounce on the opportunity to sign up for a free trial immediately so they can surf through your products and know their value. The period you set the free trial plays an important role. Offering either a 15 day or a 30-day free trial gives the users enough time to develop trust with your solution which should convince them to pay once the period is over. 
Harriet Chan, CocoFinder
Send Reminders about Paid Trial
If you want to convert a customer who has signed up for a free trial into a paying customer, make the free trial contingent upon subscription to your email marketing service and then use that service to market all of the premium features of your paid version. If you have put the work in to attract leads that are interested in your paid version, you can be confident that what you show them in your email marketing material will convince them to upgrade.
Trevor Larson, Nectar
Don't Require Credit Card Immediately 
Your best tip to upsell a free trial into paying customers is not needing the customer's credit card information in order to sign them up for an account. Allowing your users flexibility with their finances without requiring payment upfront will make it more likely that they come back and purchase later on down the line, rather than deciding now if this service or product is worth investing money into.
Altay Gursel, Metriculum
Leverage Stats To Your Advantage
It's easier to purchase something when the price is easy to compare with the product's utility. Showing potential customers how many hours they saved during their free trial or how much benefit it brought them can be convincing and allow for an apples-to-apples comparison between the cost and benefit.
Michael Sena, Senacea
Truly Listen and Understand
Do deep research by listening and understanding what your ideal customer needs. Strategically map out the entire buyer's experience so your upsell process builds on the benefits of the free trial. By first connecting and appreciating your ideal customer's needs, the wrong customers say "no" and your ideal customers say "yes." By precisely mapping out the upsell experience your business operates much more efficiently because the "wrong" customers aren't challenging and stressing your company systems.  As a result, you and your team can focus on refining the upsell process to drive even more ideal customers. Doing the strategic work up front by listening, understanding and mapping creates more upsells.
Mark Jamnik, Enjoy Life Daily
Terkel creates community-driven content featuring expert insights. Sign up at terkel.io to answer questions and get published.