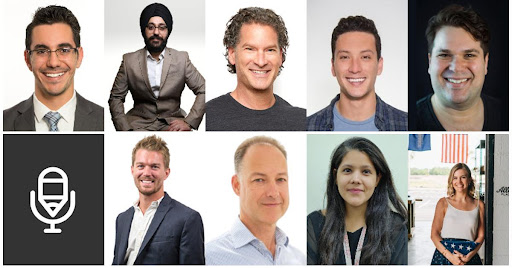 What is one step to take when setting up an automated webinar designed to sell products? 
To help you properly set up an automated webinar for selling your products, we asked CEOs and marketing professionals this question for their best advice. From including product demonstrations to crafting a convincing landing page, there are several insights that may help you set up an automated webinar with the right features to sell your products.
Here are 11 tips for setting up automated webinars to sell products:
Include Product Demonstrations

Customize The Webinar To Target Audience

Create Systems To Follow Up on Registrants

Avoid Time References

Outline Clear Talking Points

Focus Your Presentation on Product Value

Lead Email Subscribers to Your Webinar

Get Company-Wide Input

Include a Call-To-Action

Implement Multiple Post-Webinar Follow-Ups

Craft a Convincing Landing Page
Include Product Demonstration
Consider including a product demonstration. People attend webinars to learn and gain tools. If you want to sell products during a webinar, you have to add value. By showing how your product works, maybe through a tutorial, your audience can walk away from the webinar eager to purchase the product because they've seen it in action. Tutorials and demonstrations can be incredibly interactive, which improves the automated webinar.
Bill Glaser, Outstanding Foods
Customize The Webinar To Target Audience
Choose the software of your choice to customize your automated webinar. Apart from your audio video content, you can also customize your autoresponder email notifications, the copy for the registration page, interactions, and the webinar schedule. Just as your product is customized to your target audience, your automated webinar should be as well.
Katie lyon, Allegiance Flag Supply
Create Systems To Follow Up on Registrants
Create back-end systems that follow up with people who registered but did not attend the webinar. These no-shows will make up most of your registrants, which is how webinars work nowadays. However, these people have expressed an interest in you, and you must re-engage them through new webinars, videos, and ways to pique their interest. The best method to re-engage no-shows is to send them new materials (videos, articles, podcasts, etc.) that remind them that you're a trusted authority with engaging information and valuable solutions to their problems.
Muskan Rai, Web Hosting Advices
Avoid Time References
You want your viewers to acquire the sense that the webinar was designed specifically for them to make a positive impression and close sales. If you make any allusions to time, it will imply that you did not consider all the individuals who would attend the webinar, which may appear insincere on your behalf.
Automated webinars are intended to function similarly to evergreen content, in that they remain relevant independent of time. Because automated webinars are available multiple times each day, you must guarantee that your wording is general. Avoid starting the webinar with a "Good morning" or "Good afternoon," as these will not work for someone who happens to be watching the automated webinar at night. Using generic language ensures that your message will resonate with your audience irrespective of when they choose to view your webinar.
David Bitton, Doorloop
Outline Clear Talking Points
Creating a solid outline with talking points is a crucial step in preparing a successful webinar. Once you have rehearsed these points, you can record the presentation with clarity and confidence. Make sure you detail the products that you would like to sell in the presentation. It also helps to think of any potential questions viewers might have. That way, you can answer them on video, which will help your audience feel more comfortable with your brand.
Jorge Vivar, Mode
Focus Your Presentation On Product Value
When creating the webinar ensure you are focusing the presentation on the provided value you offer, not the product. The presentation should be well prepared and structured, presenter and topic clearly introduced at the beginning. The presentation should clearly focus on the solution and value your product provides, without turning into a sales pitch, and should encourage the audience to take action.
Michael Nemeroff, Rush Order Tees
Lead Email Subscribers To Your Webinar
One of the best ways to get potential customers interested in your webinar is by adding it to your thank you page for signing up for emails as well as emailing it to existing users. Email subscribers will receive the automated webinar and be further intrigued to sign up for it as they already took the step to subscribe to our email, showing interest in what we have to offer. Out of our experience, 10-15% of people who watch the webinars will buy our products.
John Gardner, Kickoff
Get Company-Wide Input
When planning your webinar, to make sure it has the desired effect, be sure to get input from everyone in the business who will be affected by it. There is no point in driving sales for a product that the production or distribution teams cannot fulfill, or that the sales team could struggle to convert into quality leads.
Don't guess what the departments need to be in the webinar, ask them. Uncover any potential pitfalls at every stage of the process, from the manufacturer through to the final sale before your webinar goes live. A carefully executed webinar has the potential to dramatically increase your share of the market, but only if carefully thought through, with input solicited from every applicable source.
Jonathan Zacks, GoReminders
Include a Call-To-Action
One step to take when setting up an automated webinar designed to sell products is to include a call to action and make it clear what you want your attendees to do. The key to a successful webinar is ensuring that your leads are aware of the next steps they need to take in order to become customers. By giving them a clear and direct call to action and making it easy for them to get started, you'll increase the likelihood of getting sales.
Ishu Singh, Starting to know
Implement Multiple Post-Webinar Follow-Ups
Okay, so you've created your webinar and set it up to run automatically in front of a live audience. Now what? The number one mistake that most newbie webinar marketers make is failing to create an effective follow-up after your webinar. Not only is it important to have an effective follow-up that builds on your webinar and gets people to take action, but it's also important that you have multiple follow-ups.
I recommend at least three follow-ups that speak to your different audiences - people who have already bought, people who have not bought, and people who may have bought from another webinar.
Daniel Brdanovic, Maximo
Craft a Convincing Landing Page
There are many parts to a webinar, but let's focus on the most important part, the landing page. If you plan to sell physical products, you need to ask yourself: "Why would they sign up for this content when they could just go to YouTube without providing information?" It starts with the copy on the landing page, and how you craft the story for your audience. Think about, what are they going to learn? What problems are you going to solve? How will they gain value from attending? What's really in it for them at the end of the day?
Nick Cotter, newfoundr
Terkel creates community-driven content featuring expert insights. Sign up at terkel.io to answer questions and get published.