Choose a plan!
Over the last six months we have added more than 100 updates to the Unstack platform, including goal-based A/B testing, on-page personalization, and powerful integrations with Klaviyo and TripleWhale.
To continue delivering the features, designs, and hands on support you've come to know using Unstack we are introducing new paid plan options for merchants.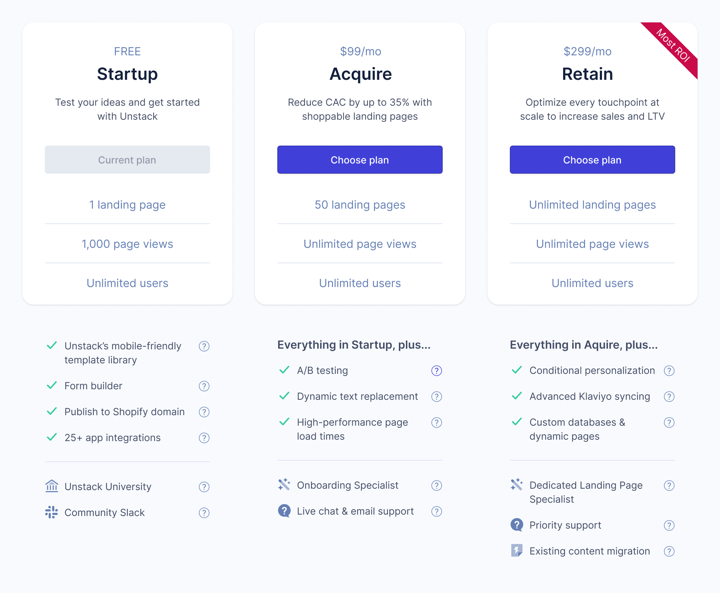 Updated callouts components
Seven components have been combined into two callouts components: icons and images.
The new components allow you to adjust the number of columns on desktop and have styles for Cards and 3D Cards. Image cropping and icon size are also adjustable.
We're hoping with these changes it's easier then ever to find the exact component you're looking for.
Shadow settings in the style guide
We've adding support for customizing shadow styles from within the style guide.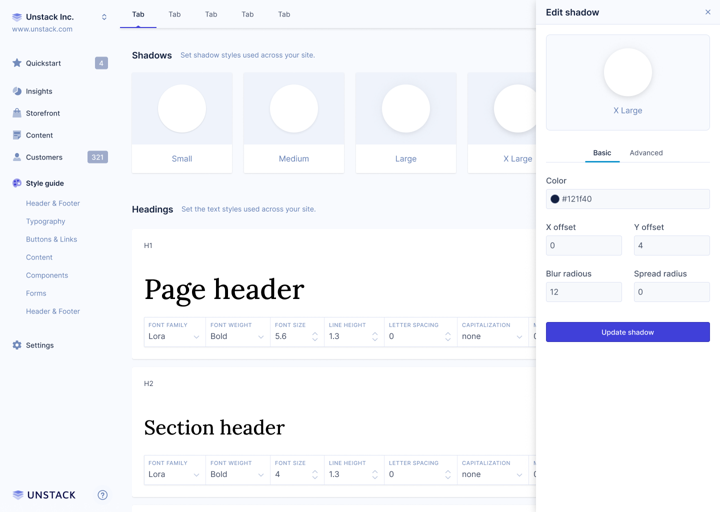 Out-of-stock products
The product component will now display "Out of Stock" on the add-to-cart button in addition to disabling it when the number of available products is less than 0.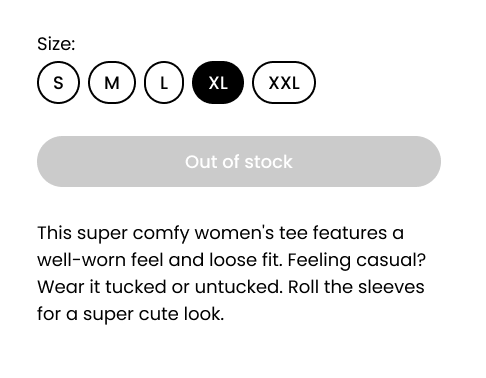 These are just some of the new features. You can see a list of every released feature by going to our Release Notes in the Help Center.