Well, it's that time of year again. Marketers and founders everywhere are reviewing metrics from the year, determining what worked and what didn't, and getting started on plans for a bigger, better 2021. 
Here at Unstack, we want to help you with those 2021 plans. That's why we've put together a comprehensive survey on startup marketing.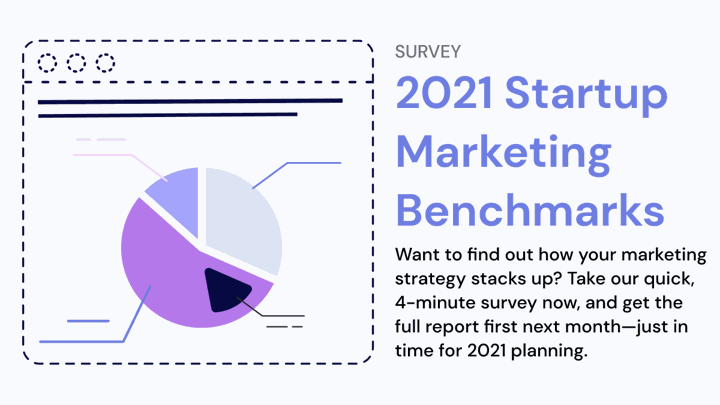 Want in? Fill out the survey here! 
What are we covering?
Everything you'd need to create a definitive guide for startup marketing. That includes what channels work, how businesses are spending their time and money, what tools to use, what roles to hire, and more.
We also want to know how you're measuring your results, including what tools you're using and what metrics you're paying attention to.
And beyond analytics and metrics, we want to know how you feel about your marketing efforts this year—do you think you got great results for great efforts? Or are you changing something this year?
Get early access to our startup marketing report
We've shared our own playbooks before, because we're learning along with our audience of founders and startup marketers. Now, we're asking you to join in, too.
We'll be sharing the results in early January 2021, and there's still time to get first access to all the data and insights we're collecting. You can fill out the survey here and provide your email address at the end. Don't worry, all your answers will be anonymous