If your business or organization frequently runs ad campaigns on Facebook, you know all about the CPM.
CPM stands for cost per thousand impressions, and as you track this important metric, you want it to be as low as it can go in order to ensure good ROI.
Most Facebook advertisers are following the iOS 14 updates, and the harsh reality is that Facebook Ads costs have risen. 
If you are interested in understanding more about your Facebook Ad Campaign CPM and how to lower the average cost - we have the answers. 
How do I calculate my CPM?
To calculate your CPM score you take the total ad spend and divide that by the number of impressions the ad has received. Then, you'll multiply that number by 1,000.
For example, say you invested $1,000 on a marketing campaign and get 10,000 impressions, then your CPM is $100.
Calculation: 
1000 divided by 10,000 = .1
.1x1000 = 100
What's a good CPM score?
AdStage analyzed 800 million ad impressions and calculated the average CPM rates in 2019.
These are the results for different ad placements:
Median Audience Network CPM: $7.84
Median News Feed CPM: $7.77
Median Facebook Messenger CPM: $7.15
Median Right Hand Placement CPM: $2.28
A high CPM score typically tells you that you're running a weak campaign and there's room for improvement to boost your ad views.
If you've been keeping an eye on your CPM and are wondering why your Facebook ads have such a high CPM, there are some contributing factors at play, too.
Factors that determine a high CPM
Got a high CPM? Here are the top six reasons why.
1. Your ad isn't relevant
In addition to keeping a watchful eye on your CPM, you should also consider your Facebook Relevance Score (this is found in the Facebook Ads Manager). This is a score Facebook gives your ads individually as a way to aggregate average across all the ads your account is running.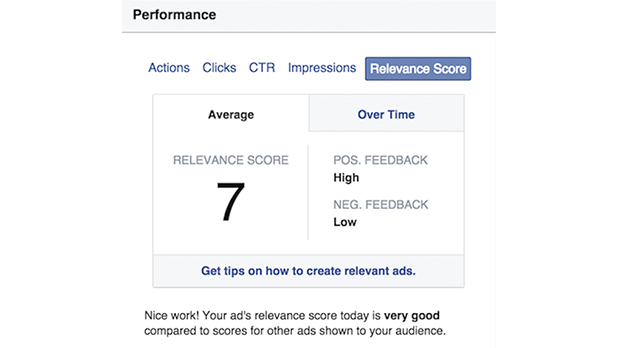 This ad's relevance score is calculated based on expected interactions between your ads and your audience. If Facebook thinks your ad relevance is low, the Facebook algorithm won't show it to your audience. The lower the relevance score, the higher the CPM.
2. You've chosen the wrong audience
Getting your ad in front of the right audience can dramatically affect Facebook advertising costs. Your audience is the group of people who fit the criteria you choose in ad targeting and who you hope to engage with your ad further (clicks, comments, etc.).
Choose incorrectly, and you'll be plagued with a low CTR, high CPC, and a high CPM.
This is why it's important to keep in mind your buyer persona. A buyer persona is a fictional representation of your ideal client or target audience. You should be creating display ads with copy and images that appeal to this persona. You will also want to think about your ad placement. How and where will this audience engage with my ad.
For example -- how people engage with Instagram is very different than how they engage with Facebook. You need to make sure the right audience sees the right ad in the right place to eliminate facebook ad fatigue. 
3. Your timing is off
The time of year you're running your Facebook ad matters more than you think, and it can be a factor in having a sky-high CPM.
Remember that certain times of year have more online advertising than others. For example, targeting sports fans? Any audience even somewhat interested in sports will be part of the audience targeted by tons of companies around the Super Bowl Sunday. Super Bowl themed ads will be everywhere you look, and the competition will drive up prices all around, giving you a high CPM.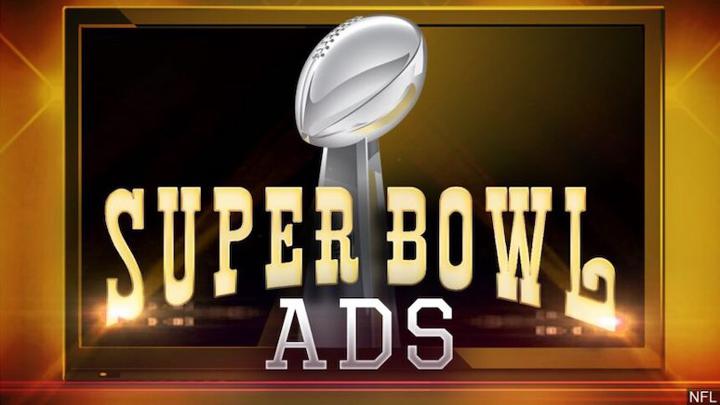 You'll also want to pay close attention to the calendar, and your CPM, around Black Friday, Cyber Monday, Valentine's Day, and days before and after Christmas. You will also want to monitor your ad frequency to ensure you are not showing the ad too often driving up your costs. 
4. Your ad is too boring
There are a lot of ads floating around on the newsfeed of your target audience. If yours doesn't stand out from the noise, it will go missed, which will increase your CPM. Be sure to add a catchy headline, an interesting photo, or even a video ad to be noticed. In fact, Facebook videos earn the highest engagement of any other type of content on Facebook—with a rate of 6.09% engagement rate for video posts. You can also consider incorporating a call to action that is more exciting than the average "learn more."
5. You have bad images
According to MDG Advertising, 67% of online shoppers rated high-quality images as being "very important" to their purchase decision. The quality of your images matters to viewers. That's why it's important to have high-resolution images that catch people's attention. Steer away from stock photos since they don't feel authentic and can deter people.
It's also important to make sure any text on your web ads is readable. Facebook says that images with less than 20% of text perform better.
6. You're not doing any split testing
It's impossible for you to truly know everything about your audience, that's why split testing (or A/B testing) is so important. Split testing allows you to create multiple ad sets within the same campaigns to see which one performs best.
You can test things like:
Audience
Placements
Ad Tests
Visuals
Ad Text
A good split test can increase ROI by 10x. It tells you what your audience responds well to and what may need to be changed in your ads.
How low can you get your Facebook ad CPM?
Reducing your Facebook ad CPM is possible; you just need to know where to look and remember these lessons. Your CPM score is a culmination of more than just one element, so there's so much to keep in mind when trying to spend your ad campaign budget wisely while also boosting your total number of impressions and ad revenue.
Need More Resources?Download our Facebook CPM infographic
---