Thinking of using personalized content for your marketing strategy?
Well, it's a genius idea! After all, personalized recommendations influenced 92% of online shoppers! The problem is, you have zero clues on how to begin.
But don't worry because we'll get into it in this post. This way, you can quickly grab the attention of consumers. And improve your marketing efforts, too!
What Is Personalized Content?
Personalized content is when you use customer information to deliver content that caters to each user. Because it appeals to a person's needs, it can successfully reel in visitors.
And because it's a simple yet powerful way of fueling marketing efforts, you should consider the obvious:
You should capitalize on this upcoming content marketing trend.
Want proof? In the US, 88% of marketers started seeing improvements thanks to personalized content!
A brilliant example of a brand that uses personalized content to boost its marketing is Secret Escapes.
It's a travel company that provides exclusive travel-related deals. And it personalizes its content based on a visitor's preference.
Its approach is quite straightforward:
It asks then it gives.
To see personalization work wonders for the company, just visit its website. There, it will prompt you with a question on what you want more between a recommended or basic package.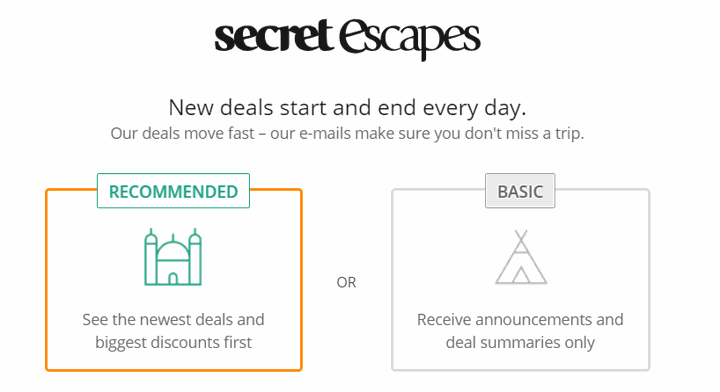 And after it reviews your answers, you can proceed to its site with the type of content you specified.
In principle, the method of using personalized content is similar to conversational marketing. After all, both of these methods rely on acquiring information from a customer. Then they both provide him with solutions that fit his needs. 
Want more ways to improve? Check out our top content marketing books!
How Personalized Content Supercharges Your Marketing
Fact: As of 2018, people publish more than four million posts every day. So if you don't stand out, you might as well just wave the white flag. 
That said, you need to outperform your competitors. And using personalized content will make it happen for you.
Let's go over its benefits.
Gives Them What They Need
Personalized content works because it's customer-centric. Especially if your customer is yet to decide on what he wants, it's your chance to plug in the stuff that he's likely going to want.
Amazon's way of presenting you with personally curated items is a winning example.
Once you're on, you can easily access a useful section on its homepage containing its recommendations for you: Recommended For You.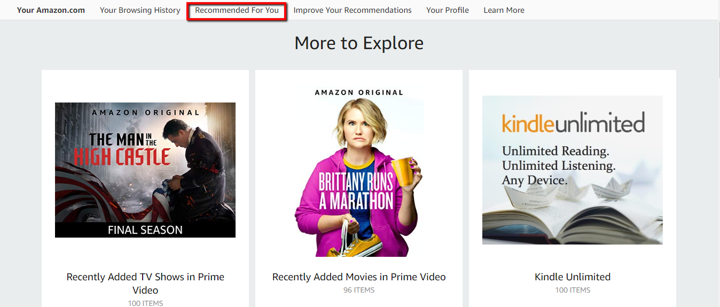 Makes Visitor and Lead Segmentation More Efficient
Personalized content also allows you to provide customized solutions. And these solutions depend on the capabilities and resources of your leads.
DeepSky, an accounting service that caters to entrepreneurs with businesses of all sizes, shows us a fantastic example.
One of the free tools it offers is an accounting budget calculator. With it, you can determine whether you have a reasonable accounting budget.

Builds Brand Loyalty
It also lets you gain the respect of people. It's your chance to assure them that you care about their needs.
Target can tell you all about it. When it showed that it felt the pain of new parents, the public gave them a pat on the back.
It began when it kept an eye on the struggles of new parents. The company knew how stressful it was to visit one store after another to shop for their baby's essentials.
So Target stepped in to make the shopping experience stress-free for new parents. It studied all the items that new parents would want to buy. Then it had them ready at their store. The company took it up a notch, too:
New parents are entitled to discounts and exclusive promos.

Conclusion
Walk a mile in the shoes of your customer, will you?
If a marketer promotes generic content, there's only a 50% shot that you'll like his offer. But if he whipped up personalized content for you, that 50% skyrockets to 100%. That's because he knows your likes and dislikes.
Besides, if a marketer promotes personalized content, you couldn't help but feel special about it. And if he went through the effort of compiling something just for you, why shouldn't you hear out what else he has to say?