In this quick guide, we're covering everything you need to know to integrate your Intercome account with your Unstacke website. 
What is Intercom?
Intercom is a live chat and CRM tool for managing customers. The app's primary market is for SaaS companies. However, the product's versatile setup can build into any company model.
How do we link with Intercom?
Currently, our Intercom link is solely an install of the Intercom widget code. We provide this integration so that those without access to the custom code option may have access to their favorite chat provider.
How to set it up
Head over to your integrations page in your Unstack account.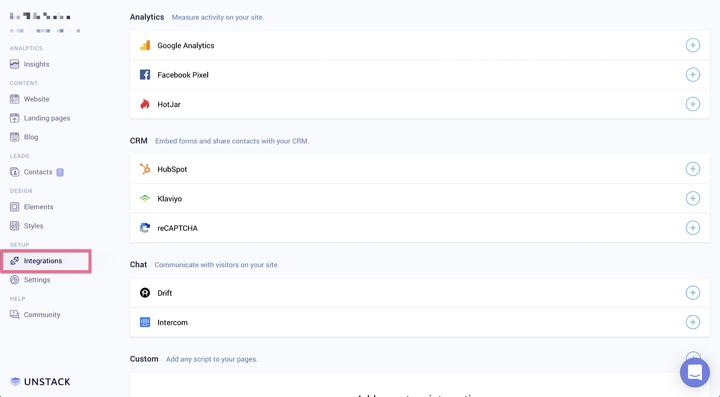 Once you're there, click the "+" icon to the right of the Intercom name!
This will toggle an input that will request your Intercom "APP ID."
You can find this app ID within the URL bar while logged into Intercom.

Need help finding your APP ID? Please contact Intercom support since that information is outside our scope.