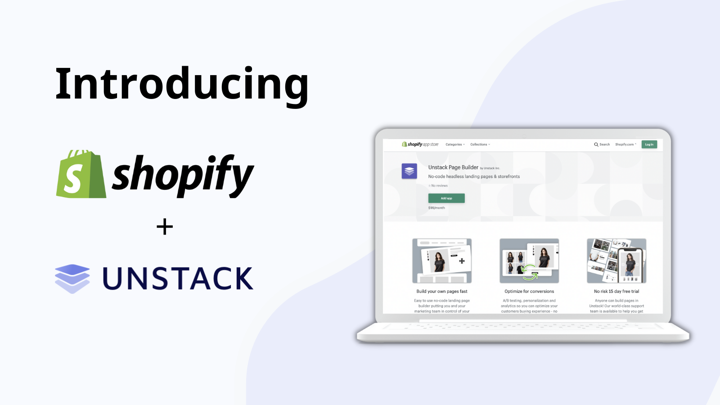 eCommerce has exploded over the last two years. In 2020 U.S. eCommerce growth hit a staggering 32.4% (source) and Q2'2021 was up 19.4% over 2020 (source) even as the pandemic showed signs of letting up. The shift to digital has been in process for a while, but the events of the last two years have solidified eCommerce as the preferred channel for consumers to engage, learn, and purchase products.
With digital as the linchpin for today's brand to succeed, the ability to build, measure, and scale high-performance content tailored for the individual customer is incredibly important but still remains a key challenge.
Six months ago we began talking with Shopify merchants, agencies, developers, and investors about what's happening in eCommerce. We quickly realized four trends from these discussions:
#1 Customizing a Shopify theme is painful and typically requires knowing code or paying an agency.
#2 Speed and performance are incredibly important but often difficult to achieve.
#3 Shopify page builders and other apps provide piecemeal solutions that miss on marketing functionality.
#4 Headless commerce offers next-gen promise, but it's highly technical, developer dependent, and costly.
In essence, Shopify has cornered a large part of the eCommerce market with nearly 2 million merchants, but the options for building storefronts on top of Shopify are either the Shopify "Online Store" they provide, or custom coding something from scratch. There's no great option in between, and most merchants start to seek more robust options as they pass the $500k annual GMV mark. This is not just true for storefronts and landing pages. It's also been the case for analytics, email, SMS, and others.
That's why today we're announcing Unstack for eCommerce. A flexible, no-code platform for growing eCommerce teams to build high performance commerce experiences with built-in personalization and A/B testing.
Starting today, you can connect your Shopify store to Unstack to rapidly create high-performance, commerce-enabled landing pages for your brand without code. Leverage pre-built components to quickly deploy shoppable pages with built-in personalization and A/B testing.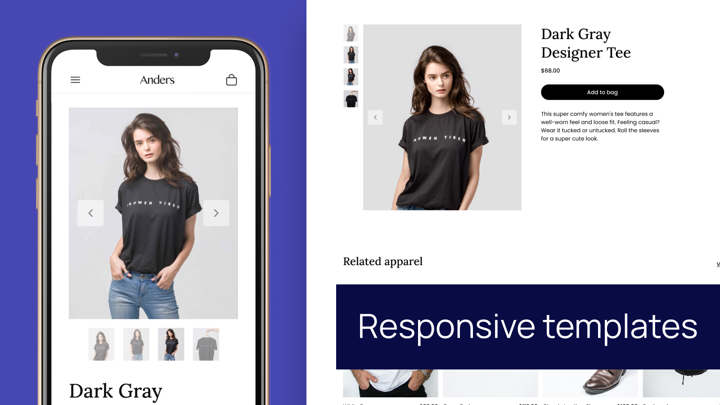 Use case #1: Email marketing
Are you sending tailored emails using Klaviyo, Justuno, or Mailchimp? Are you sending those visitors to a product page? Now you can drive that traffic to high converting pages for abandonment flows, new product launches, VIP experiences, holiday campaigns, and much more. Plus, you can pass customer data to Unstack and we'll personalize the experience to deliver better one-to-one purchase experiences to consumers.
Use case #2: Paid ad campaigns
Stop sending traffic to PDPs and instead drive into tailored landing pages designed for your campaign, ad group, and ad copy dramatically increasing conversion rates.
Because it's integrated with Shopify, users can add to cart on-page and checkout without jumping through any additional hoops.
Use case #3: Influencer marketing
How many times have you seen an influencer campaign that just drops a link to a product in the description?
Instead, quickly create dedicated landing pages for your influencers that extend the experience from social content through the product purchase to drive up conversion rates and give customers a richer experience with your brand and the influencers they love and trust.
Available soon: Unstack Storefronts and Shoppable blogs
Today's announcement is just the beginning. Stay tuned for more updates and functionality designed to help your brand drive more sales. Here's a sneak peak.
Rapidly spin up entire storefronts using our dynamic templates, giving merchants the ability to build custom, headless commerce experiences at scale without code.

Integrate commerce into your blog content to turn your content into one of your top-performing sales channels.

Want to go fully custom? No problem. Build unique, custom components and experiences with direct code-level access to Unstack.

Bring personalization, A/B testing, shoppable landing pages, and shoppable blogs together under one roof while keeping Shopify as your backend for product management and logistics.