You've already heard about content as the king in internet marketing, haven't you?
The small problem is, you stumbled on that statement years ago. And since then, things might have already changed.
But get this: Whether you first heard the news a decade ago or a few months back, it still holds.
So let's get right to the reasons why you should continue to capitalize on content marketing.
In this article, let's check out ten content marketing trends that will take matters up a notch in 2021. This way, any latest approaches won't keep you from using your full potential as a content marketer.
1. Conversational Marketing

By now, the value of conversational marketing has become critical. That's because it's one of the most effective ways of engaging with audiences.
After all, it's how you can market your service while building more authentic connections with people.
An excellent example of a brand that uses conversational marketing to reach heights is 1-800-Flowers. A quick background: It's a company that delivers flowers to people's homes for different occasions.
Now, here's how it markets its service: It uses conversations to guide customers throughout the sales process. On its Facebook page, a customer can simply start a chat.
Check out these SEO trends for 2021!
2. Personalized Content

Like conversational marketing, the reason why personalized content is such a hit is its authentic nature, too. In a digital age, authenticity helps you stand out. And in this age, you have a much better shot at stealing people's attention because you whipped up outstanding and unique content.
Plus, if you go out of your way to build personal connections with people, these connections will find its way back to you. And along with itself, it'll reward you with customer loyalty.
Want a closer look at how personalized content can take content marketing up a notch? Then let's dive into examples.
Spotify makes a great one with how it creates personalized playlists. It uses your listening history as the basis of what songs are worth including in your playlist. And to top it off, it does this daily!
3. Niche-Specific Content Marketing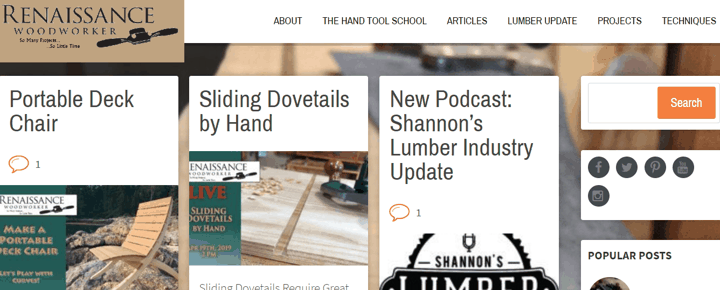 Many blog posts are published each day. Want a number? It's 4 million per day.
So even if you create an exceptionally written piece of content, there's a possibility that it's quite similar to the millions that are out there. And if that's the case, not a lot of people will notice it. The sad part is, your effort just went to waste.
So let's solve your problem. And to do that, here's what you should do:
Get into niche-specific content marketing. It means you should target a particular category as you create content. Doing this lets you lessen the competition.
An example is Renaissance Woodworker. It's a site that provides quality content for people who are interested in woodworking. As it is, it targets topics under woodworking. And of many things relevant to woodworking, you can unearth 18th-century masterpieces there.
As it aims to avoid getting into heavy competition, it's going in the right direction. After all, it's a site that creates niche-specific content.
Rather than go head-to-head with millions of people who simply post generic content, it walks on the opposite route. It only competes with those who create content under the woodworking category!
4. Influencer Marketing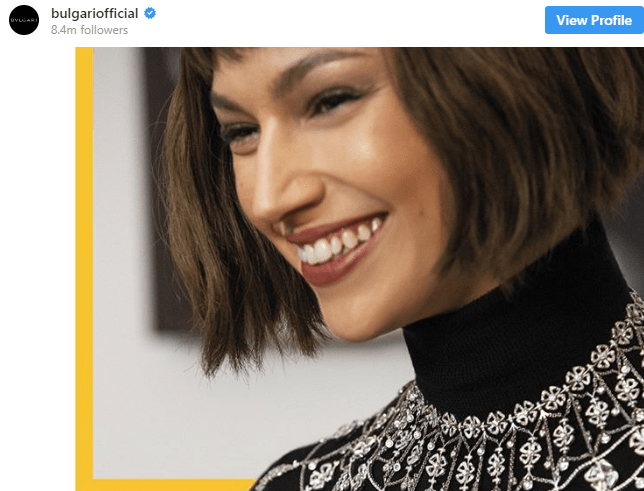 Getting someone to advocate your brand is a great way to increase awareness. And if that someone is a celebrated personality with millions of followers, you can use this person to help you reap the rewards of instant fame.
To maximize the potential of influencer marketing, don't let fame be the only criterion for choosing an influencer. Instead, choose a brand representative carefully. And work with an individual who has a good reputation, too.
This way, their reputation also rubs off on you and your brand.
For example, there's Bulgari.  It's an Italian luxury brand that produces watches, necklaces, and other accessories.
When the brand appointed a famous Spanish actress Ursula Corbero as its brand ambassador, it made a wise decision. After all, the actress has a positive reputation. And with her having 11.6 million followers on Instagram, it could mean the brand can also get easily noticed by those millions.
Looking for more tips for improving your content? Check out our 7 SEO Fixes for Better Blog Posts!
5. Automated Content
One of the advantages of investing in automated content is that it can take a load off your shoulder. After all, as a content marketer, you can understand that producing content isn't always an easy task. Not only is it hard. But it can be very time-consuming, too.
So if you want an easy fix, look into the creation of automated content. And here's some good news: With the emerging developments in technology, automated content isn't about to move to the backseat. And by the looks of it, going with automated content is a smart move.
6. Live Video Content Marketing

Did you know that people who use video content marketing grow their revenue 49% faster? Compared to marketers who don't use video, they're more likely to reach their business goals quickly.
However, using video isn't a new concept. For one, the popular video-sharing platform, YouTube, came to life back in 2005. That means it's been more than a decade since the dawn of video.
So to spice things up, use live video.
Live video is a useful tool for putting information out there. And SpaceX knows this. Every time it launches a rocket into space, it uses live webcasts.
7. Interactive Content

It's useful for one main reason: It's not dull.
In this age, it can be challenging to get someone's attention. Even if you can give them great information, they won't likely listen to you if you seem to represent boredom. So like using live video, don't set aside the importance of spicing things up. And another way to make it happen is to use interactive content.
With interactive content, you can address the issue of declining attention spans. Not only that, but it's also how you can bring your engagements levels up.
Knorr can show you a representative example. On its website, users can take a quiz to find out their cooking style.
So the company accomplishes this objective by using interactive content. It set up a quiz that requires users to provide their answer to one question before they can move on to the next. And for each item, users can click on an image that represents their answers.
8. Podcast

Marketing Over Coffee is a brilliant marketing podcast. You can tune in to the episodes while you're in the shower. Or while you're having coffee -- as the title suggests.
That said, it's clear why podcasts are in. For audiences, these podcasts make it easy for them to receive content.
And for marketers, they're a convenient way to make quality content.
With how beneficial it can be, it's a trend worth following. Google announced some excellent news:
Providing podcasts is an essential aspect of its search functionality.
Want to see what happens when I type "content marketing strategy" and "podcast"?

9. User-Generated Content Marketing

UGC is also on the rise because it lets user interaction play a vital role -- like conversational marketing and interactive content.
User-generated content can be anything -- from simple posts on social media to 1000-word product reviews.
Remember how Coca-Cola pulled it off with its Share A Coke campaign? The company printed its bottle labels using common names. And they invited people to "share a bottle" with the people whose names were on the product.
After a while, it was a massive hit around the world! People start uploading photos of them with those unique Coke bottles.
10. Voice Search Marketing
People like to take it easy. And voice search-optimized websites pave the way to make it a reality. And it's also why voice search marketing is a trend you should keep up with.
Put yourself in your target audience's shoes. Then go to your voice-friendly site.
So what's it like? Using your voice to search the web is effortless, isn't it? It's like you're spending an ordinary day at home and merely talking to a friend.
If you agree, there's no other way to put it: You need to optimize your site for voice search.
A great example of a brand that's one step ahead of you is Walmart. Did you know that you can load up your shopping cart on its website using your voice?
Yes, you can! In partnership with Google, Walmart features voice-enabled grocery shopping.
Conclusion
So these are the ten content marketing trends that you must know in 2021. Remember to keep embracing new strategies to always be at the top of your game.
Are you focused on creating more exciting content? If so, live video content marketing, as well as interactive marketing, are right avenues.
Meanwhile, conversational marketing and voice search marketing are there for you. That is if you need help aiming for higher engagement levels.
But because all of these trends can all work wonders for your marketing strategy, why not apply each one?
And to get the ball rolling, you should let a growth marketing platform help you out. Implementing an effective content marketing strategy can be challenging. But if you have the right content marketing tools, you can easily pull it off.