SEO is always evolving, and keeping track of the trends is part of maintaining visibility online. Looking ahead at 2021, what should marketing professionals and business owners expect when it comes to SEO trends? 
To get some insights, we asked SEO professionals and business owners for their search engine predictions. From new Google initiatives to link building to search intent, the list below includes both straightforward trends and bold predictions that may shape search in the years to come.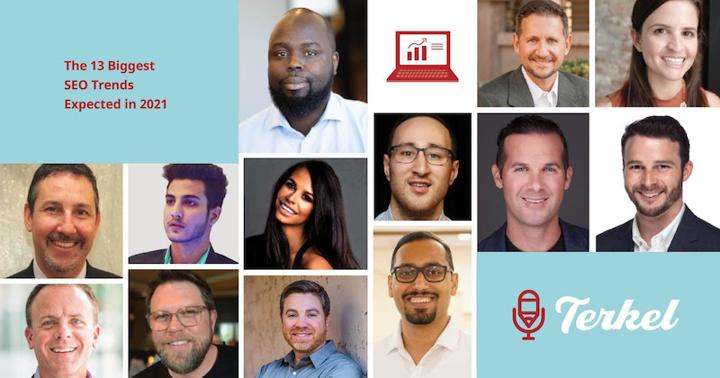 Here are thirteen of the biggest SEO trends to look out for this year:
Localized search results
Google Question Hub
Apple search
User-generated content
Localized link building
Importance of site speed
Writing for human intent
User experience taking the lead
Optimized images
Featured snippets 
Adapting content for voice search
Showcasing expert authority
Guest posting continuing
1. Localized search results
As Google tries to make search results even more tailored to the user, localized search results are going to become more prioritized! That is why it is especially important for small businesses to publish location pages on their site as well as optimize their Google My Business profiles.
Brian Greenberg, True Blue Life Insurance
2. Google's Question Hub
Every day, 15% of search queries are "new" to Google. Because these are queries that haven't been seen before, Google search results struggle to satisfy search intent. To combat this, Google has been beta testing a new tool called Question Hub that enables creators to produce richer content by leveraging unanswered questions.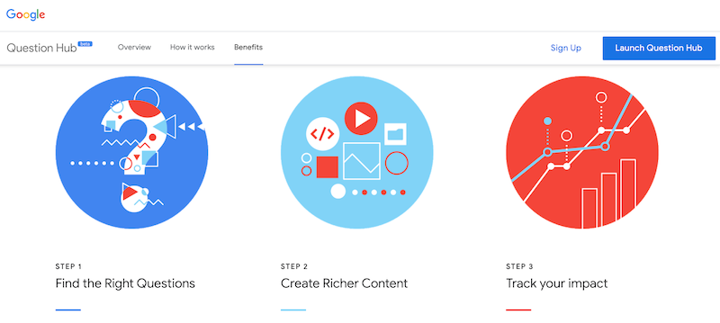 I'd expect Question Hub to roll out to all US-based websites via Search Console. Publishers can be on the lookout to see a "Questions" tab in their Search Console, with plenty of unanswered questions that can be turned into content strategy ideas. 
Brett Farmiloe, Markitors
3. Apple search
The best SEO professionals always keep their eye on what's next. And part of that is trying to see around corners, which empowers savvy marketers to take advantage of opportunities before anyone else. To that end, I expect to see more and more SEO experts attempt to predict what an Apple search engine might look like. 
Once Google gets done fighting off antitrust allegations, I suspect we'll start to hear rumblings about a new universal search on all Apple products, powered by Apple. Imagine a billion iPhones suddenly using iSearch (or whatever they'll call it), and you can start envisioning the opportunities to optimize for maximum results, on what will predominantly be a greenfield for about 12 months. What's next in 2022? Apple monetizing that search engine, of course.
Joel Cheesman, Poach
4. User-generated content
Everyone knows that you have to have great product photography to prosper online, but in 2021 and beyond, it is equally important to also feature user-generated content! By having user-generated content on your product pages, you can heighten your social proof, and show potential customers what your products look like on different people. 
Vanessa Molica, The Lash Professional
5. Localized link building
The biggest trend I expect to see in 2021 is the importance of localized link building. Many people who are familiar with SEO know that the best backlinks are those from highly reputable sites with high domain authorities. But with Google wanting to shift to more localized search results, backlinks from local websites and businesses are equally as important!
Dan Reck, MATClinics
6. Search intent and site speed 
I expect to see two key trends becoming much more prominent in 2021. For starters, Google is adapting more towards figuring out what the searcher is looking for based on keywords. As a result, I expect to see a much larger focus on answering a query's search intent to rank. Secondly, with the launch of core web vitals in May 2021, I anticipate that site speed will become a more substantial component of the algorithm. As a result, sites that load ads after the initial page load and adjust page parameters will suffer.
Ahmed Mir, Nature and Bloom
7. Writing for human intent
In 2021, we could easily see the rise of the "SEO resisters." More people have started to realize that platform algorithms serve the interests of the platform, not its users. As a result, more people will go back to writing authentic content with the human reader in mind. The focus will shift from luring people who used a search engine for building, cultivating, and engaging a more targeted audience.
Christopher Fox, Syncresis
8. Increased emphasis on user experience
User experience (UX) will take the lead when it comes to optimizing your content for 2021. We know from Google's developers that users prefer fast, engaging, and mobile-friendly sites. With this precious information for the year 2021, you will need to focus on your site's speed and prioritize content experience that creates the most value for the end-user. 
In other words, don't use too many pop-ups or promotional marketing content that is excessively frustrating for users. And when updating your website for mobile-friendly users, make sure that it properly responds to tablets, smartphones and is compatible with iOS, Android, and Windows operating systems.
Derin Oyekan, Reel Paper
9. Optimized images
When it comes to SEO in 2021, I think we're going to see a big focus placed on optimizing images. With the growing popularity of Google Images, ensuring that you include alt text to each image will not only make the image searchable, but it may help the entire post rank higher with the search engines.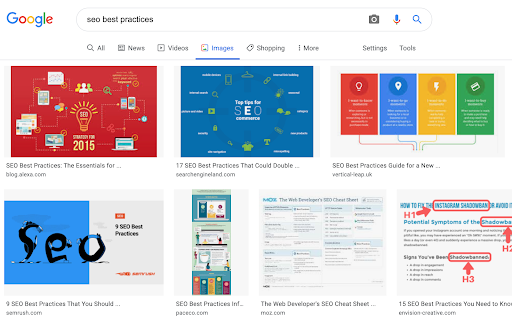 It really is as simple as adding your main keywords to the alt text box when uploading your content. 
Alexandra Zamolo, Beekeeper
10. Featured snippets 
Recently, Google made a drastic change to how feature snippets are treated, further revealing Google's priorities. 

Sites that show up as the featured snippet now no longer show up as a standard search result on page one. This could have a positive impact on a site's rankings as it shows that Google believes featured snippets are the future of their platform and only the best information should be hosted there. In Google's eyes, achieving the ranking of a SERPs featured snippet is more valuable than the first organic position.
Rameez Ghayas Usmani, PureVPN
11. Adapting content for voice search
People are increasingly turning to voice search for their queries, which means that on-page SEO should consider how long-tail keywords will look differently if a user asks Alexa to look for something as opposed to typing in the same question into Google's search bar. For anyone who has to do copywriting for product descriptions, landing pages, or blog posts, adopting a more conversational tone to reflect the preference for voice search is probably a good place to start.
Jake Rheude, Red Stag Fulfillment
12. Showcasing expert authority
I think that websites that showcase clear expertise and authority in a specific area are going to do well in terms of ranking for SEO. This is good news, especially when the subjects involve health and other life-altering topics, like finance. 
Still, it can pose a challenge for smaller companies in other areas. So, it's important to establish your authority in a field by being active online, creating a strong brand with useful products, and creating well-written content with verifiable facts.
Syed Balkhi, WPBeginner
13. Guest posting continues
The SEO trend I see continuing into 2021 is guest posting. There are other ways to obtain backlinks, guest posting seems to be the best tactic and most efficient way for small businesses though. Google discourages shady link building from PBNs, directories, and lists, so the guest post is still the most popular and safe way to build links right now. Since backlinks are still at the core of how Google works, SEOs must continue to prioritize link acquisition. Guest posting offers a solution. 
Ben Walker, Transcription Outsourcing
SEO trends in 2021: Key takeaways
These expert predictions aren't pulled out of a hat; they're based on years of experience with SEO. That's why there are some recurring themes in these 13 SEO trends. Here are some key takeaways:
Grow your local SEO. Build out your local SEO, including your GMB profile, your local listings, and your local links. This will win you points—and hopefully rankings. 
Focus on image SEO. Site speed and image SEO is crucial for getting your content in front of as many people as possible. Spend time making sure your website is in tip-top shape.
Keep your content people-focused. Your content strategy should still include keyword research, of course. But you should be creating content that real people want to read by real people who know what they're talking about.
About the author
Brett Farmiloe is the Founder & CEO of Markitors, a digital marketing company that connects small businesses to customers through organic search. He is also the founder of Terkel, a platform that gives a voice to experts and provides people with the opportunity to share their insights, get published, and be heard.