We all know that website conversion rate plays an important role in increasing profit. If you are focusing on improving conversion rates you will be getting more buyers for your business. To turn the maximum number of readers and people who visit your website into potential customers you have to focus on strategies to improve your conversion rates. 
Many businesses are using different types of conversion optimization engines for their websites to achieve their goals. Companies are spending a lot on different apps to increase their website traffic and make new customers. 
Website conversion rate optimization is a simple and strategic process of converting your visitors into lead buyers. There are many different types of tools used for increasing the web conversion rate. These include the famous ones such as Optimizely, AB Tasty, HubSpot, live chats, and many others. 
The purpose of these tools is to increase the conversion rate of your website and to provide you the most traffic. 
Research has shown that a good conversion rate usually lies somewhere between around 2 percent to 5 percent. It greatly depends upon the type of tools you are using for achieving the goal. 
What is Live Chat?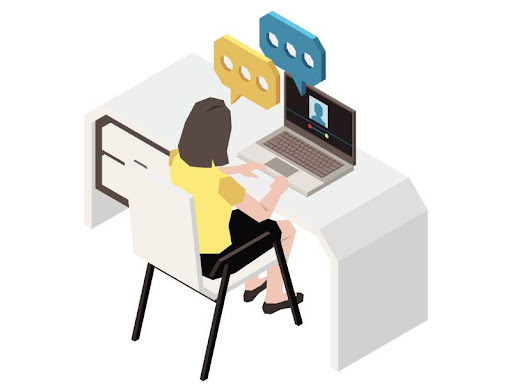 Source: Mobile vector created by macrovector
Live chat is a famous online app and it is made for easy communication between you and your visitors. When people visit your website they might want to know a little bit more about your services. You don't have to worry about this anymore because this live chat app will enable you to chat with your visitors and make sure you answer all of their queries. 
But it doesn't stop there.  Companies and individuals are now using live chat in a number of other places such as while hosting a webinar, or hosting a live stream to fans/followers.
Companies are now heavily relying on this app to stay in touch with their visitors. Businesses who used to prefer calls and emails are now shifting towards live chat and the main reason behind this is the availability and no waiting time. 
Live chats allow the visitors to get their queries resolved immediately by just typing a message and sending it through this app. 
Research was held and it showed that almost 79 percent of the people prefer to use the live chat option instead of calling or emailing the company. They are tired of being on hold and waiting for the answer to the emails makes them feel stressed. It is a smart strategy to use a live chat app to increase your customers by providing them instant and active help. 
The visitors type their questions in the live chat inbox which is present on the corner of the website. As soon as they send it you receive the text and know what to reply. 
This is the advantage of live chat which helps in having a real-time conversation. After receiving the text you have to send your response and it will reach the customer in seconds and they will be glad about the quick answer. 
Visitors love this option because of the easy access and the fact that they do not have to install any app or extension to approach you. 
Similarly, no signing up is required to get access to the chatbox because users don't like it when they have to go through the long process of signing up for a website. The direct and complication-free access to your website increases your credibility as well. 
Usage of Live Chat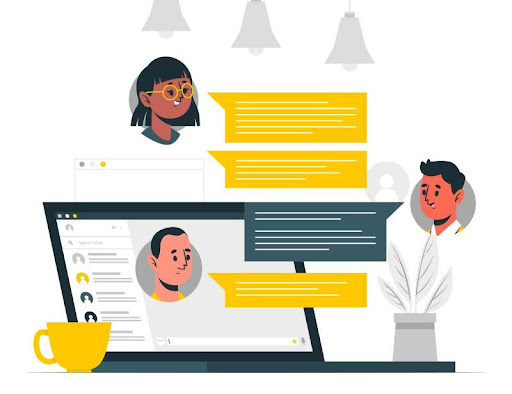 Source: Website vector created by stories
Live chat is important for increasing the conversion rate on your website and it is gaining popularity. Using this app is a fundamental approach for gaining profit and there are many ways you can use this app. 
Live chat usually shines when it comes to providing your visitors with excellent customer support services.  If your customers want to send you images, links, and files they can easily send them through this app. You will be able to understand the problem better with the help of those images and no time will be wasted. 
Now because you are using this live chat to solve the issues, you also have access to multiple features. You can answer with the canned messages, when you are away the automatic responses will let the customer know about your availability hours. The feature of live typing will help the users in knowing that you are here to help them and will increase their trust in your services. 
If by any chance there is an issue that you think you cannot handle you can always transfer the chat to another agent to resolve the query. This feature will amaze the visitors and will help you in transferring the customer to the concerned department. 
Chat assignments will also help you in dealing with the visitors because of the prompt responses. If you are using live chat you are providing them the opportunity to love your services. Customers love to use these live chats for personalizing their experience and the customer retention rate on your site will also improve.
 It is also the safest marketing strategy to gain the trust of your customers. If you have a busy schedule you can even use chatbots to decrease the waiting time for your customers. You can also use some of the best plug-ins for live chat for WordPress. 
These include Purechat, Drift, Userlike, and many more. There is also a feature for the live visitor list in this app that will show you the number of visitors to your website. It will help you in keeping a track of the visitors searching your website. 
You can start a chat with them because of this feature to give them a chance to look into your products. Customers feel appreciated when they see the chat agents are trying to help them out with their queries. Your marketing and promotion will have a strategic approach if you use this app. 
How Live Chat Can Increase Your Conversion Rate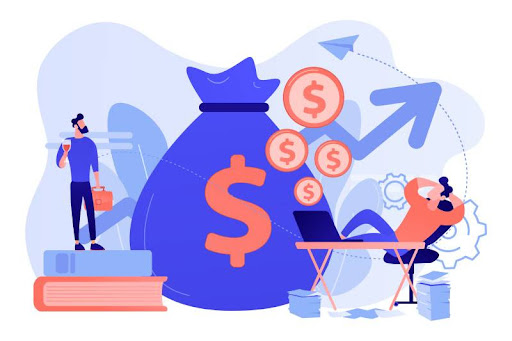 Source: Abstract vector created by vectorjuice
Research has proven that customers who chat with the representative are more likely to buy from your website. According to a survey, chatters spend 60 percent of the purchase and visitors who are talking to you through live chat are 2.8 percent more likely to be your potential customers. 
The option of getting to know about the company increases the trust of the visitor. 38 percent of the consumers were reported to purchase a product after having a good talking session with the chat agents. If you are looking to increase your website conversion rate you must use live chat because it will make the customer feel valued. 
A survey was done and it showed that 44 percent of customers who had detailed conversations with chat agents feel satisfied with their purchase. 
Almost 20 percent of your website conversion rate will increase by adding the live chat feature on your app. With the amazing tools of live chat, you can track your website conversion rates as well. It will give you the ease of checking your conversion rate. 
The best way to ensure your success rate is by asking for the feedback of your customers. After the chat, you can put a survey for the customer to fill and the feedback will allow you to improve your services. With an increase in the e-commerce businesses, there is a tough ongoing competition. 
Customers look up to the company for providing immediate help in buying decisions. It is important to use this app to engage your visitors in your business and live chat is the easiest way to turn them into your loyal customers. Most of the time consumers are seen complaining about the slow services and they get irritated from the long waiting hours. 
They prefer to use sites with quick response services and they are more likely to buy from you again if you are providing them a quick service. Convincing and satisfactory replies from the chat agent on live chat will win the hearts of customers and it will have a positive effect on your conversion rate. 
Conclusion
Customers are relying on live chats to make buying decisions because live chat is helping them in trusting the websites they are purchasing from. It helps in increasing your website conversion rates by allowing visitors to experience top-quality customer services. 
Companies are making a smart decision by incorporating the use of live chats features for improving your conversion rate. The canned messages, Chabot, and instant typing are the great way to gain the trust of the customers and keep them hooked to your business.