Albert Einstein once said, "assumptions are made and most assumptions are wrong." While this was attributed to physics, it also sums up an ineffective eCommerce strategy.
Companies that assume their customers' intentions will ultimately fizzle out. In eCommerce, knowing and understanding your customer base is critical for growth. 
Thankfully, we no longer need to make assumptions when delivering an eCommerce strategy. With the explosion of digital technologies, there is a vast amount of data to collect and analyze.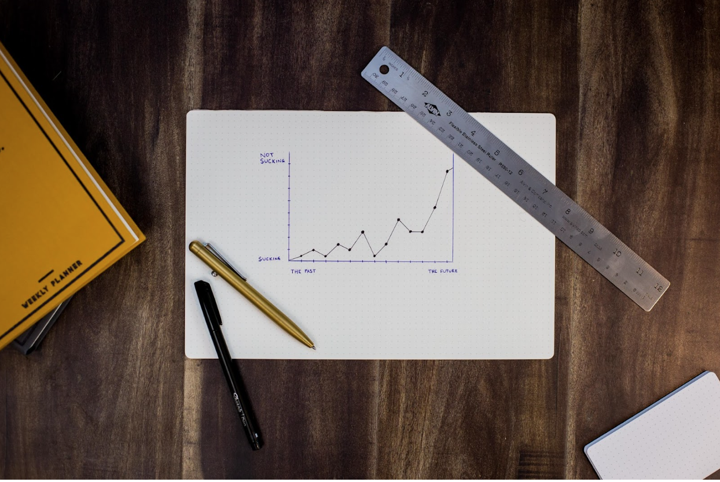 Ecommerce data allows businesses to analyze customer behavior. This means you don't have to assume as there are methods to predict. We can gather ecommerce exploratory data and put it to good use to achieve a more accurate picture of your customers' intentions. 
In this article, we'll cover everything you need to know about collecting data and information, including
Why is collecting eCommerce data necessary?

Which data to collect and how.

The 10 most effective ways of gathering eCommerce data and information.
Why is collecting eCommerce data necessary?
At this moment in time, data and information collecting is essential to the eCommerce industry. Customer data crosses the line between understanding your customer base and not knowing them at all.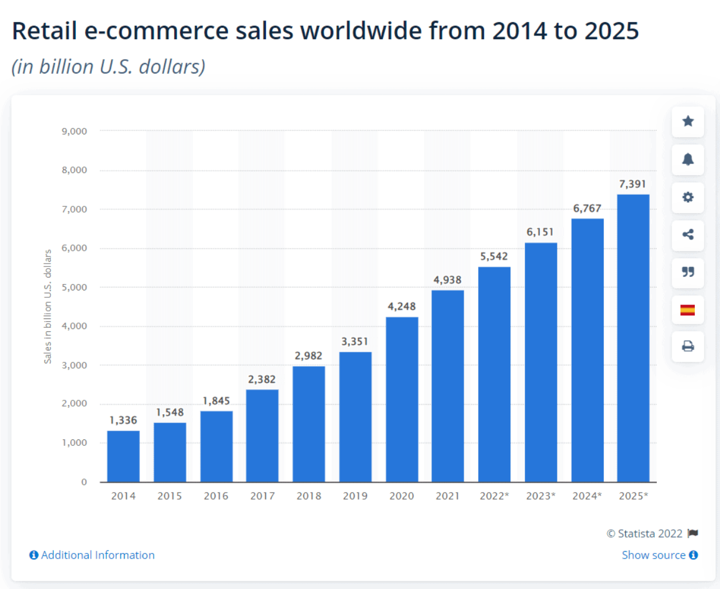 Relevant data can be used in a multitude of ways. From coaching sales team employees to winning your customers' trust. In 2020, over two billion people purchased goods or services online. With the number expected to rise each year, it makes sense to use data to improve your strategy.
By analyzing customers' shopping activities, previous purchases, and cart abandonments, products and services can be engineered for success. This produces a unique opportunity to meet your customers' demands as their insight is there to see.
CRM integration and DMP platforms can help you break down large amounts of data to glean the valuable insights that are hidden. With so much insight, eCommerce companies can identify customer concerns and improve upon them directly. 
Which data to collect and how?
Collecting customer insights is a valuable tool for any business strategy. By understanding your customers motivations, you can align their needs with your company's goals.
Data collection helps you estimate the validity of every decision you make. It allows you to interpret your customer's needs, preferences, and interests relating to your product or service. Turning their insights into business actions.
This data can also help with personalization which is one of the best sales enablement tools available. It is proven to increase engagement, and the customer experience and can lead to higher conversion rates.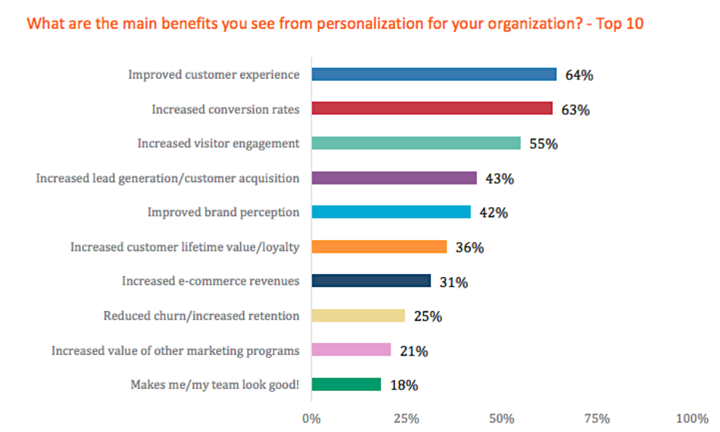 By tailoring your brand to their needs, consumers will develop positive feelings to your company as your campaign relates directly to them.
Before we venture into effective ways to gather data, let's look at the different types of customer data available.
Personal data
This type of data develops a customer persona. Surface-level information such as name and gender gives you the basic image of who your customer is. It also looks at other things such as their education level and household income level to name but a few. 
It's worth bearing in mind that the more information you can accrue about your clients' needs, likes, and dislikes, the better placed you are to deliver top-notch service. 
Customer contact information can be gathered during a website sign-up process. It can also be collected when users are checking out as guests. Whereas payment information can be provided during the checkout process. 
Online surveys are also useful in revealing preferences to ensure offline affiliate marketing success. 
Quantitative data
Surveys, polls, and questionnaires collect vast amounts of data known as quantitative research. The pool of respondents must be large as it questions the need for the product or service. It also defines if customers care about the benefits your product gives them.
Quantitative data can be collected at any time during the online process, but it is mainly found at the end of a transaction.
Qualitative research
This research involves determining customer motivation through close observations. It goes deeper into customer behavior by focusing on why customers like or dislike a brand.
Focus groups generate smaller results but the information can be extremely valuable. This is especially true when you're looking into customer segmentation tactics to personalize your eCommerce marketing strategy.
The 10 most effective ways of gathering eCommerce data and information
Now that you understand its advantages and the type of data you can collect, let's look at 10 techniques to better collect customer data.
Personalized product recommendations

Online shopping has created a landscape where individual shopping needs are instantly met via the use of cookies.
Cookies indirectly track the behavior of users via small files stored in their web browser or data folder. They can then be utilized to tailor a unique interaction with every customer.
While data collected from cookies is anonymous, online experiences can be personalized by using customer IDs and bookmarks.
Personalization is one of the best eCommerce store ideas for 2022. Customers feel valued as their shopping experience is streamlined, anticipated, and unique. 
By collecting data through cookies and utilizing it correctly you can give your customers this experience, encouraging them to shop with you again.
Win your customer's trust
Transparency is key when collecting and storing your customers' data. Make them aware of the specific reasons you are gathering their information. Offer them the opportunity to opt-out of future communications such as receiving marketing emails.
If your company is open and honest about what you collect, you are giving them control of their data. Misleading or reselling data will make customers uneasy and end their journey with you.
Trust is necessary when building a customer base. It's their data so they need to be reassured it will be securely used. Customers will expect something in return for their information. If it's used to improve the product or service, this will be considered a fair trade.
Tools such as anti-malware and apache kudu installation show that you are committed to securing your customer's data. 
Ask your customers for data
As we have seen above, being transparent with your customers improves trust. You will now need to collect the relevant data from them. The best way to do this is simply to ask them.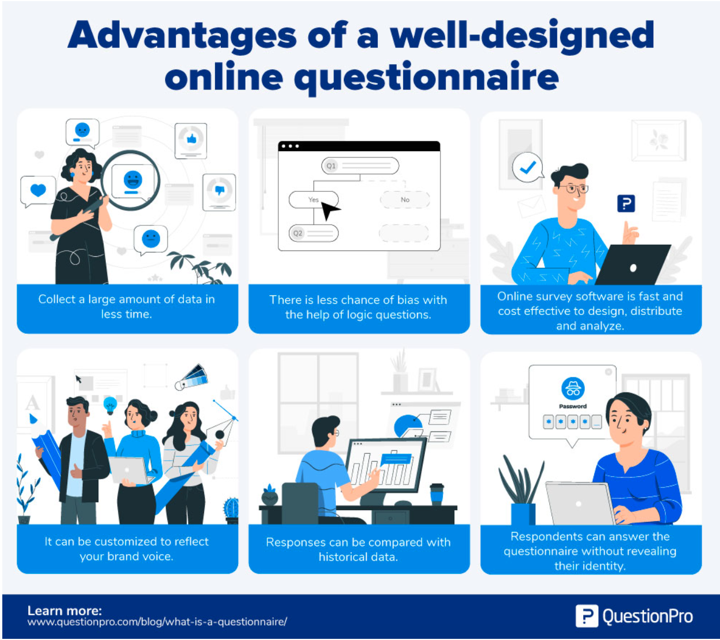 A good time to ask for data is after they have successfully completed a purchase as many customers are more likely to provide information at this point. 
However, surveys and questionnaires can be used at any time during the online experience. Encouraging users to rate a product out of ten will unearth a variety of data that can lead to improved revenue. 
Engaged customers will appreciate their chance to voice their opinion. This makes it easier for you to personalize their future transactions as well. 
Imagine you were surveying WordPress user experience. Asking users to rate their experience with your site will improve its usability and functionality in real-time.
Think carefully about the questions you ask to ensure you get the data you need and don't make your survey too long. It's important to make the questionnaire as quick and easy to complete as possible to encourage participation. Consider incentivizing users with a small discount or another offer to ensure surveys are completed.
Track real-time customer behavior
Online activity creates insights that lead to increased revenue. Most companies can capture data in real-time, allowing them to provide real-time product recommendations. Capitalizing on their current interests.
Real-time data such as user time on site, the links explored, and the content shared, provides companies with a clearer picture of their interests.
This user analysis allows you to recommend offerings that are tailored toward them. Increasing transactions as well as their time on your site. Both are essential to any successful eCommerce business.
Customer experience feedback
While the quality of a product is necessary, consumers will also engage with companies that provide a valuable user experience. In order to maintain an efficient online experience, you need to know how your customers feel about your service.
Service data can be collected by reviewing the most frequent questions asked and answers given. The information provided can then be used to improve your online marketing strategies.
Surveying users for feedback regarding their online site experience helps you understand where you can improve your service.
Data can be used to modify your digital presence. Utilizing customer reviews, behavior, and feedback lets you improve your website functionality. By providing customized promotions based on data, you are developing customer retention.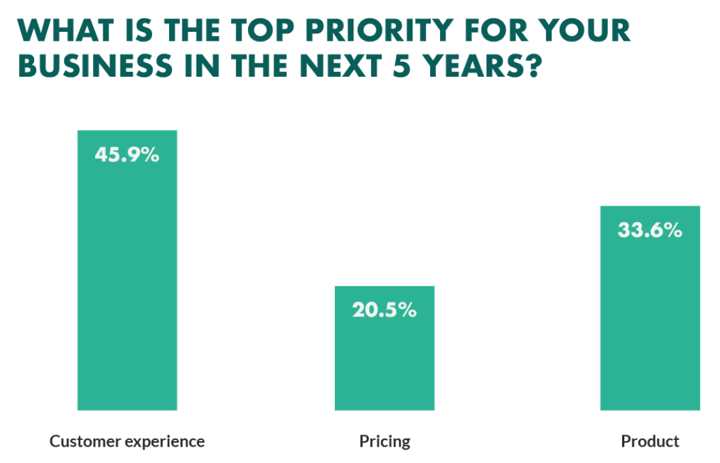 Imagine if a customer wanted to know how to build an app from scratch. Your eCommerce site can use previous customer data to create an online experience that is beneficial and engaging. Data provides you with an inside track of what works and what doesn't.
Invest in general analytics
Your website analytics platform provides critical and valuable information about your visitors. Data such as location, patterns of behavior, and keywords can be gathered through general analytics.
By using your site's traffic, you can track your most popular pages and discover what pages need more work. This helps you capture what areas are doing well and build upon their success.
Google Analytics is the most popular platform for insight into a website's statistics. It allows you to gather data from all areas that have an impact on your online store.
This information is then used to identify trends and shifts in consumer behavior. General analytics provides the data to make data-driven decisions that will drive sales and maintain a better online service.
Past purchase data
A customer data platform allows you to predict product demand and forecast sales. By being able to anticipate the future, you can better prepare your company to deal with the present.
Rather than assuming what you think will engage your customer base. Historical data and predictive analytics ensure accurate forecasts. This reduces the chances of overstocking and under-stocking.
Past order frequency can be gathered to predict specific patterns in customer behavior. If they frequently use a certain perfume, it means it is worth restocking as you know it will be sold.
Collected data via past purchases generate historic data that you can capitalize on. Data from seasonality and trends allows you to keep your inventory ready. Collecting data from other online retailers creates a better picture of eCommerce trends as well.
Lower cart abandonment
There is one question that plagues marketing strategists' minds…why did they abandon their cart? In March 2021, 80% of online shopping orders were abandoned. If companies can convert these shoppers, their bottom line will increase drastically.
By capturing data related to cart abandonment, you can use effective strategies to ensure it doesn't happen again. Tracking customer behavior can improve cart abandonment conversion rate by tackling the issue head-on.
Collecting data such as what items were in a user's cart? Why did they abandon their cart? And, what other pages did they visit? This will lead to higher success rates in the future. Understanding specific cases means you can deal with them directly.
You can also use heat maps and session recordings to see where your site needs improvement. By identifying the pain points in your customers' journey you'll be able to determine why they are abandoning their carts and improve their online experience.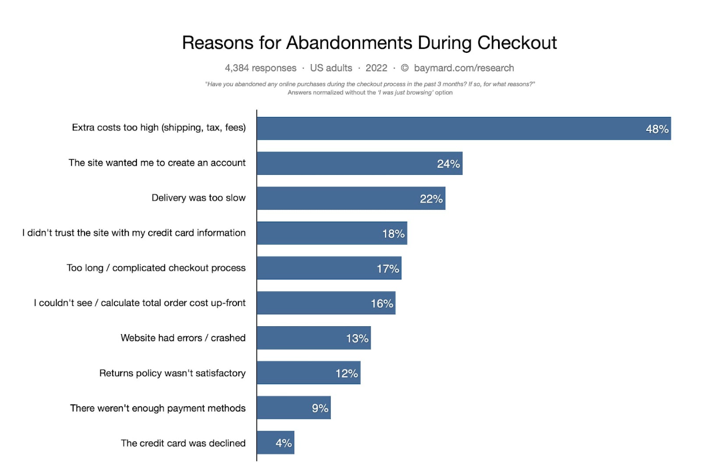 You'll even be able to pinpoint the best moments to contact these customers and incentivize them to make their purchases. 
Chatbots
People of today, especially millennials, rarely use the phone for talking. With modern-day communication being primarily text, it makes sense to use a chatbot on your eCommerce site.
Chatbots have been a part of advanced call center technologies for years. It's a software program that imitates human conversation and converses with users over websites, mobile apps, and phones. 
Chatbots gather essential user data such as email addresses, names, and customer preferences. This information can be helpful when profiling your target audience as well as improving your chatbot software.
Social media monitoring
Social media is the holy grail of data collecting. Companies can gather information on what consumers say about their brand, competitors, and the market in general. And with its data pool consisting of over 4 billion users, it's data that you cannot afford to miss.
Social media monitoring allows you to stay relevant to online trends and conversations. By keeping up to date, you are keeping up with competitors as well as social media influencers.
The eCommerce benefits of social media allow you to stay on top of customer issues as well as positive experiences. Expanding on both will create a better eCommerce experience.
Wrapping up
The customer relationship is the most important part of eCommerce success. By utilizing customer data, you can improve your business strategy and maximize your growth. Using the strategies available, huge amounts of data can be accumulated and explored correctly.
Data collecting doesn't have to be scary, with the right tools it can be beneficial to both you and your customer base.