Our goal here at Unstack is to help businesses grow in today's digital-first economy. That's why our CMS is equipped with SEO tools to help you get in front of users on the SERP and grow your organic traffic. That's why we offer free landing page templates to help you get lead capture up and running quickly.
And that's why we're excited today to announce our latest product release: Payments & Subscriptions.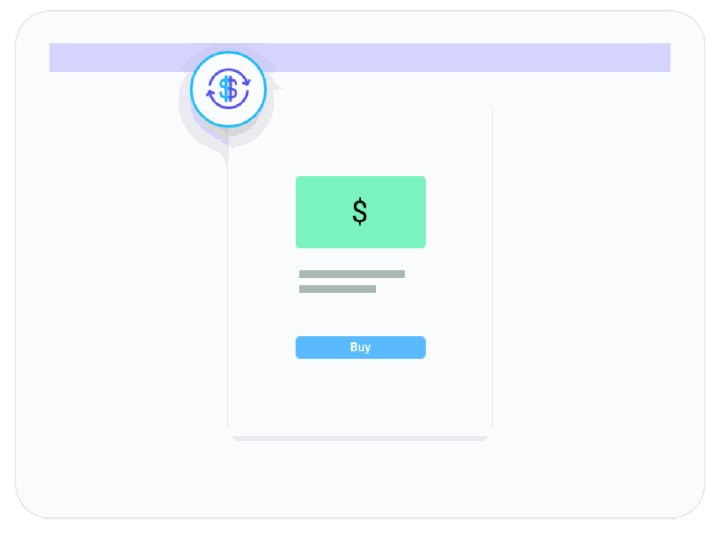 With Payments & Subscriptions, you can grow your online community, offer one-time transactions, collect monthly subscriptions, publish members-only content, and more. 
Why Payments & Subscriptions?
We built Unstack to help marketers and founders launch and scale businesses in a digital-first economy without writing any code. We launched Unstack with website building, landing pages, and blogging. We've added video and image libraries for better content; we've added Google Analytics and Google Search Console integrations for better tracking; we've added integrations with major business and marketing software so that Unstack works with the rest of your tech stack.
More businesses than ever are selling online—and ecommerce sales are generating more money than ever before. In fact, ecommerce sales grew 40% from 2019 to 2020, reaching over $800 billion.
And so many creators are using creator communities and not building their business on owned properties. Piecing together 3-4 tools to manage their website, landing pages, contacts, memberships and payments isn't efficient and, worse, it costs time and money. That's why we knew our next product release needed to help businesses make sales online.
With Payments & Subscriptions, we are taking a next step for makers and marketers to monetize your digital content and build better digital businesses, still without writing any code.
Payments & Subscriptions features
With Unstack, you can now take control of your payment process—keeping your visitors on your site throughout the purchase, sign-up, and even gated content experience. This lets you own your membership experience and make sure that you're offering your community the best possible representation of your brand. 
Take a look at Payments & Subscriptions in action here!
Here are some of the key benefits we're excited about.
Collect one-time and recurring payments
Ever go to register for an event or sign up for a service and rethink spending money when you're redirected to a clunky payment processor? Me too. That kind of payment option isn't good for your brand, and it definitely isn't good for your business.
Now, you can offer your audience simple, easy payments right on your Unstack website. Our payment processing relies on a one-click Stripe integration, and you can manage the products, plans, and pricing right in your Unstack account.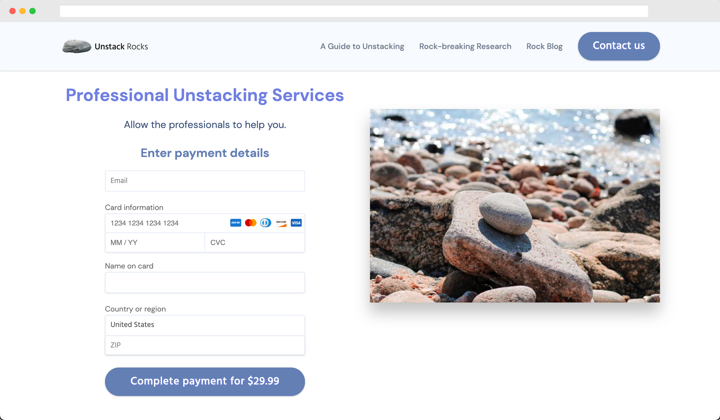 Plus, you can take control of the post-payment experience by keeping the visitor on your domain. That means you can customize follow-up messaging, and even direct your users to more content after their purchase. Which leads me to the next benefit...
Make any content members-only
Gated content is not only a major B2B SaaS lead driver, it's also fundamental for growing membership sites. Unstack lets you easily gate premium content so that it's available exclusively to your members or subscribers. Whether it's a video, whitepaper, or another resource, you can turn any page on your website into gated content with just a click.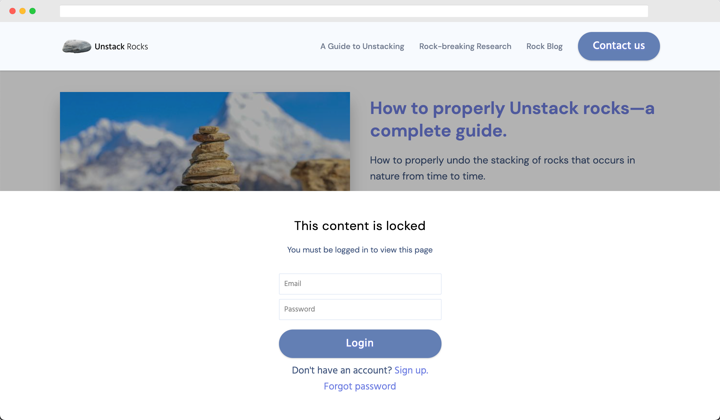 Set up effective ecommerce landing pages
Your ecommerce landing pages are so important. Those pages have the copy and design that influence a purchase. With Unstack's Payments & Subscriptions, you have a seamless payment experience—all on your own website. That means you can make sure those ecommerce landing pages follow your brand guidelines.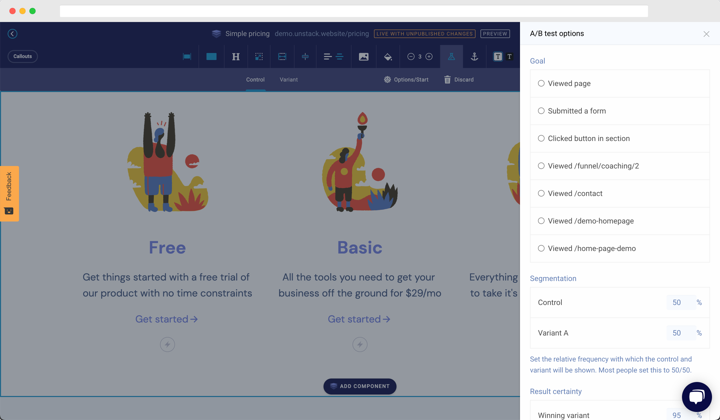 Plus, you'll have access to all of the marketing tools in Unstack's platform, including landing page templates and integrated A/B testing. When we looked at data from all the landing pages hosted on Unstack, we found that those pages using A/B testing see a 50% higher conversion rate on average. 50% more members or purchases? Worth a test.
Build your community on Unstack's marketing platform
With Payments & Subscriptions, you can build your business on Unstack. In addition to one-time and recurring payments, gated content, and ecommerce landing pages, you'll be able to take advantage of Unstack's third-party integrations, built-in SEO tools, security management, and so much more.
Ready to get started? Sign up for your Unstack account today!