As time marches on, the way people consume content is always changing. But you know what remains effective?
User-generated content!
Don't know how to use it to your advantage? Well, let's change that.
Here, let's discuss what user-generated content is all about. This way, you can use it to help you boost your content marketing strategy and turn those visitors into followers.
What Is User-Generated Content?
User-generated content or UGC is any piece of content that a user creates. UGC could be anything from in-depth and interactive reviews to simple blog comments.
Netflix knows this when it promoted Stranger Things, one of its original content, on Instagram one Halloween ago. Back then, the streaming giant used the hashtag #StrangerThingsHalloween.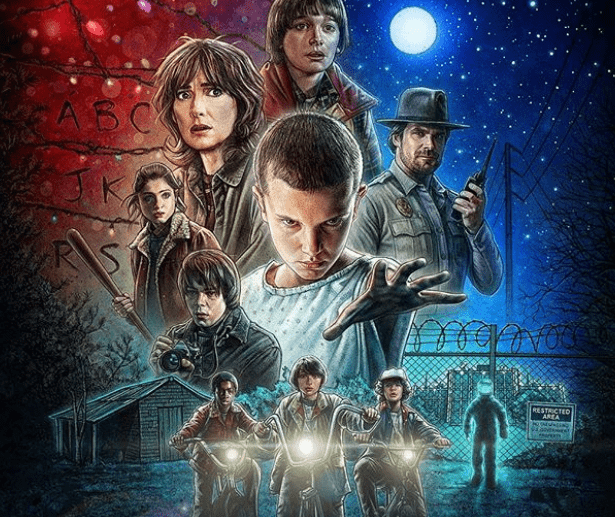 And upon seeing a combo of exciting content and that hashtag on their feed, people started to jump on the bandwagon. They uploaded their own Stranger Things-related content for Halloween. And like Netflix, they used the same hashtag.
Of course, this created a buzz. And just like that, Stranger Things became a popular Halloween theme. People from all walks of life chipped in.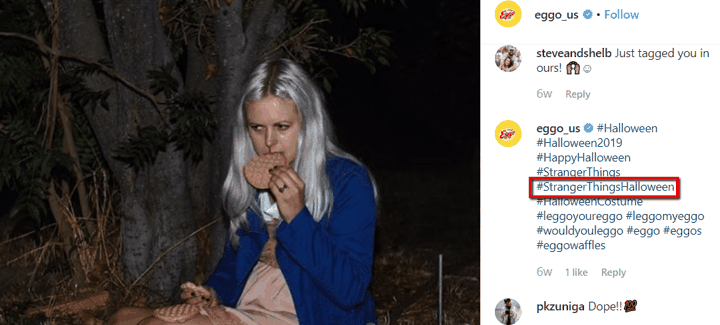 Of course, this created a buzz. And just like that, Stranger Things became a popular Halloween theme. People from all walks of life chipped in.

And even celebrities posted their own Stranger Things-inspired content for Halloween!
So in a war between UGC and brand-made content, UGC wins.
And it's not a mystery as to why it's a hit, and it's one of the current content marketing trends. After all, it delivers authenticity, which is essential to people.
Proof? In 2017, 86% of people name authenticity as a factor in helping them decide if a brand is worth supporting or not. And, here's where it gets better:
That 86% drove up to 90% in 2019!
Want more tips to improve your content? Here's our list of essential content marketing books!
Why Use User-Generated Content
The rise in people's preference for UGC over brand-made content should give you a glimpse of the type of content that matters to just about everyone. And if you think about the nature of the content you're reading online, people have a knack for giving you a piece of their mind.
You'll come across some form of UGC such as Tweets and Instagram stories at your every turn. And because of this, UGC is a valuable asset to your content marketing strategy. Let's go over the reasons why.
Reach a broader and better audience
Not only can UGC help you target a wider audience. But it can also help you reach the better kind.
For example, your brand is on Twitter — a place that 326 million active monthly users call home. What do you think will happen if 100,000 of those active users share their own content with their network of even just 500 people? It means those 500 people become aware of your personal brand, too!  
The ones who are willing to go out of their way to actively get involved in your brand's presence? They are the people you want on your corner.
That's because they make noise — a lot. They do it more often than their passive counterparts, too. So the more noise they make, the louder your brand is heard.
Advocate your brand
And while there's nothing wrong with letting random people speak on your behalf, there's another effective way of using UGC for your brand:
Through this medium, you're sifting through the noise. And you're letting "the best of the best" represent your brand.
Inviting influencers to represent your brand is a smart move. Influencers, after all, can point people to a specific direction. They're more potent than your average Joes, too.
Let's say Warren Buffett and some strangers share opposite opinions about money. And let's say you need to pick one side.
As to which side you'd want to be on, it's obvious. If you've always been a fan of Warren Buffett's frugal principles, it's not a mystery why you'll side with him.
User-Generated Content Examples
As mentioned earlier, user-generated content could be anything. It could be anywhere, too!
And if you want to learn about the brands who used UGC's power to fuel their success, then here's a treat for you:
Friends of the Earth International (UK)

Friends of the Earth International is a non-profit organization. It's dedicated to fighting climate change. And its UK chapter launched a social media campaign using #PlasticFreeFriday as a hashtag on Twitter.
From the moment it put the hashtag out there, people all over the world chimed in. From ordinary individuals to companies that advocate, their love for Mother Earth got involved.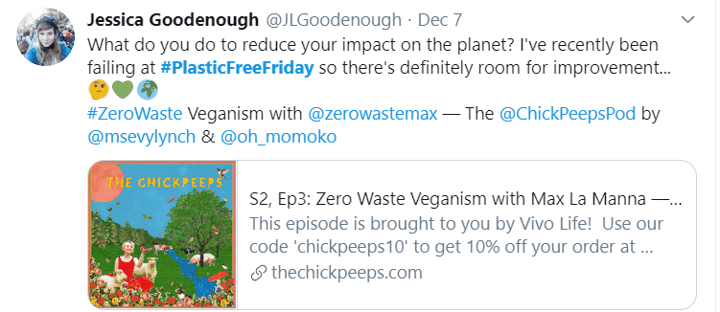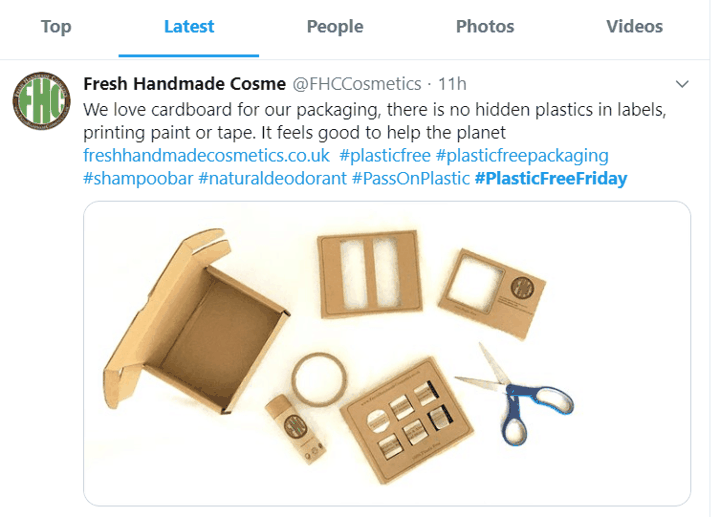 If you want to follow the footsteps of the non-profit organization, feel free to do so. Just come up with the right hashtag and post valuable content. And to make waves, use the approach consistently and encourage your network to do the same.
FIFA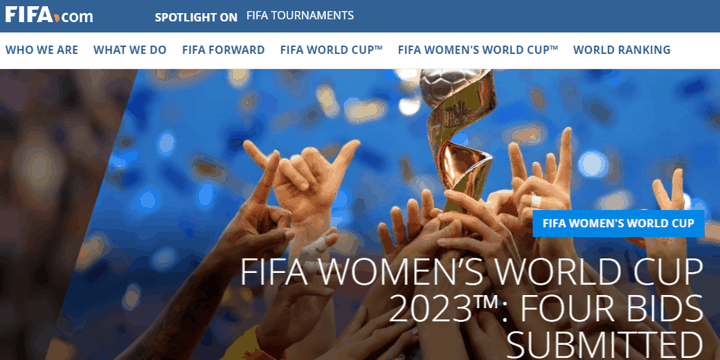 Another example is FIFA. Together with the immense power of visual experiences, it used UGC.
Here's how it pulled it off:
FIFA made plans to host a significant event
FIFA invited a brand influencer to this event. And due to the influencer's attendance, people went on to talk about the event on social media
FIFA displayed the social media buzz during the game on a big screen
And from social media, the buzz grew even more prominent. And at the end of the day, the strategy was successful. And without a doubt, it helped popularize the event and drive up brand awareness.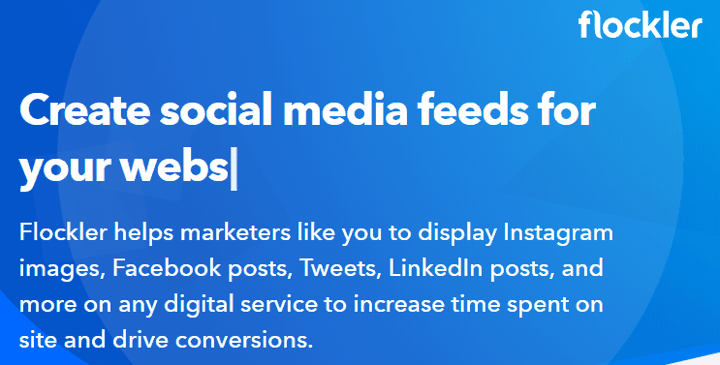 Are you itching to do it like FIFA? All you need to do is use Flockler and other tools that can help you display what's happening. 
University of Brighton
Inarguably, UGC can help you create a buzz. And the University of Brighton used it to reel in future students.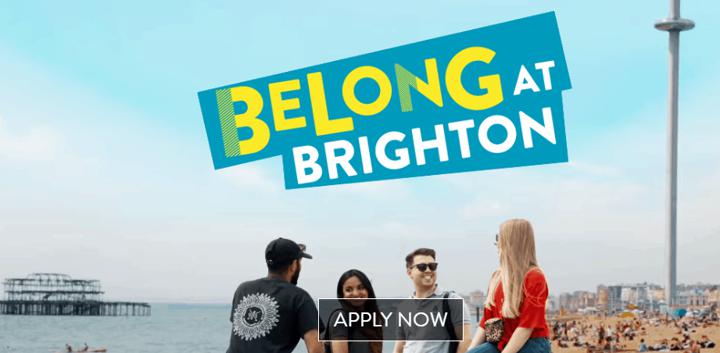 To make it happen, the former students backed up its message:
Choosing to attend Brighton gives you an advantage in life.
On its website, it quoted their former students. There, it also shares what these students' are up to in life. To top it off, it also makes a presence on Instagram, where students can use tags.

And while it attracted the bright minds of tomorrow, the university didn't take its own people for granted. It used UGC, too, to nurture relationships with the existing students, staff, and stakeholders.
To replicate its example, it's a great idea to quote the people in your own team. Have you offered services to exemplary clients? And were they satisfied with what you delivered?
If so, ask them for a testimonial. Then display their words on your website.
GlassesUSA
As you can see, testimonials that speak of client satisfaction work well. If someone praiseworthy speaks positively about your brand, it influences others to see you in the same light.
However, the words of the rich and famous are not always better than the terms of ordinary people. Some people take the words of an average person more seriously.
That's because an ordinary person's opinion tends to be more genuine. He's not one to get compensation for speaking so highly of your brand. Now, could you say the same for the crowd?
GlassesUSA knows this. By using social proof as a means of incorporating UGC, it does a fantastic job on its website.


There, it compiles photos that feature people from all walks of life. And these featured ones were wearing the company's glasses.
And no, it wasn't the one who took those photos. Instead, it was the people themselves. After all, the company encourages these people to use the tagging function!

User-Generated Content Best Practices
Because user-generated content is behind many brands' success, you might feel inspired to follow their lead. You can, of course. And you should!!
But here's a piece of advice: Don't just set off in that direction without a solid strategy. This way, you can maximize this content type's full potential.
So let's check out some of the best UGC practices that can weigh the scales in your favor:
1. Define your goals
Be specific about what you want UGC to do for you.
Otherwise, you're going to waste your time. This is because you don't know what you're aiming for. It's like getting in a car and driving in circles.
Do you want it to help you build your customers' trust? Are you aiming towards higher user engagement levels? Do you want to spread more valuable information?
As to what these specific goals should be, it's totally on you. What matters more is that you have them. This way, you know where you're heading.
2. Know what works for your target audience
As the above-mentioned brands can attest, a universal approach in using UGC doesn't exist. If pairing up UGC with famous influencers works like magic for one brand, it doesn't mean the same method will work like magic for every brand. And like the classic proverb says, "Different strokes for different folks."
So don't merely follow other brands' approaches. And instead of using a method as the basis, allow your target audience to speak up.
Hear these people out. And use what they're telling you to your advantage.
Let's say your audience is the type that reacts better to an ordinary person — and not a celebrity — as a representative of your brand. Then what you should do is shine the light towards an average person.
But do they react better to a celebrated personality as your brand's representative? If so, that's the angle you should be working on.
3. Build a community
And because your target audience is essential, you should focus on these people. Mainly concentrate on building and developing a community.
To do that, here's what you can do:
Encourage mutual respect - For one, don't upload content that people don't want to see. This way, they won't feel the need to go against you.
Offer support - Help the people in this community. If they reach out to you, come to their rescue. And even if they don't reach out, offer your help.
Engage - Interact with your audience. Leave likes and comments on these people's posts.
4. Measure your efforts
Then find out if your strategy of using user-generated is working as intended. And the way to do that is to equip yourself with content analytics tools. Your options include the following:
Google Analytics - It's one of the most straightforward tools that can help you track the efforts of your social media campaign.
BuzzSumo - It can analyze the engagement of your content.
Sprout Social - It allows you to measure social media analytics from different channels.
With at least one of them, you'll know if you've hit the jackpot. Simply put, you can use them to analyze user behavior. And they can help you find out if your target audience reacts positively to your approach.
It's fantastic if your strategy of using UGC is getting you to a better place. But if not, don't beat yourself up for it. Instead, turn around and try a different approach.
No analytics in your content management system? Here's our guide choosing a CMS that helps grow your business!
Conclusion
But while user-generated content is compelling, it's also a double-edged sword. Because using UGC means giving the public a role in your content marketing strategy, you're not totally in control.
It's incredible if your strategy of using UGC is getting you to a better place. But if not, don't beat yourself up for it
Aside from that, you may also want to look at podcast-making to help you spice up your content marketing strategy. Making podcasts lets you voice out your opinions about important issues. And because podcasts are a relatively new way of content marketing, they'll introduce a bit more flavor into your strategy!