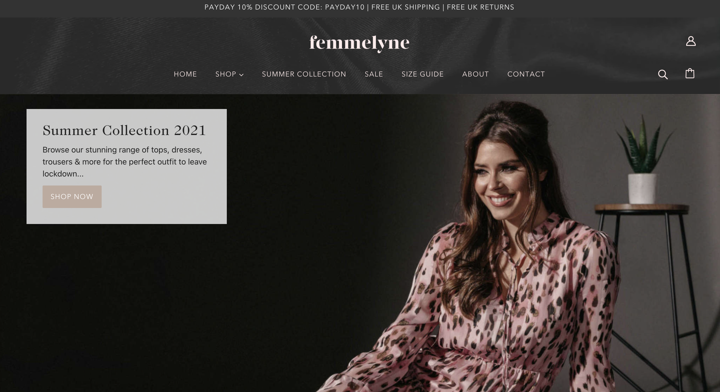 Source: Femmelyne
2,297 million active websites are using Shopify in 2021. With so many stores it's more important then ever to have a unique, easy to use website. To give you some inspiration, we reached out to eCommerce agencies to find out what they consider to be the top Shopify stores and why.
Hear what they think works well on each site to generates sales, and consider incorporating these elements into your own online store.
Femmelyne
One of the best Shopify sites I've found - and also had the pleasure of working on recently - is Femmelyne. A women's clothing brand offering luxurious and designer-style clothing at affordable prices to women who want to feel more empowered by their wardrobes. 
Their site is laid out incredibly well from a User Experience (UX) point of view with a easily navigable menu and collection/product page structure. Their use of discount banners and both exit-intent plus newsletter subscription pop-ups are fantastic for pushing users to convert and gather valuable data for remarketing efforts. Finally the integration of product reviews onto product pages is done in one of the best ways I have seen, not too push and also able to encompass the existing branding so as not to look out of place. In short, this Shopify is one of the best converting and most user-friendly I have encountered.
Connor Hewson, Assured Marketing
Taylor Stitch
Taylor Stitch's website appeals to my inner child because of the inventive options that appear when you click over a product. Another fascinating feature about the Taylor Stitch website is that it almost instantly emphasises its message over its products, with "Three Simple Ingredients" written over the majority of the photographs on the homepage. Taylor Stitch is known for more than just its high-quality clothes. They also aim to reduce waste and aid the environment by using recycled or all-natural materials in their apparel.
Shiv Gupta, Incementors Web Solutions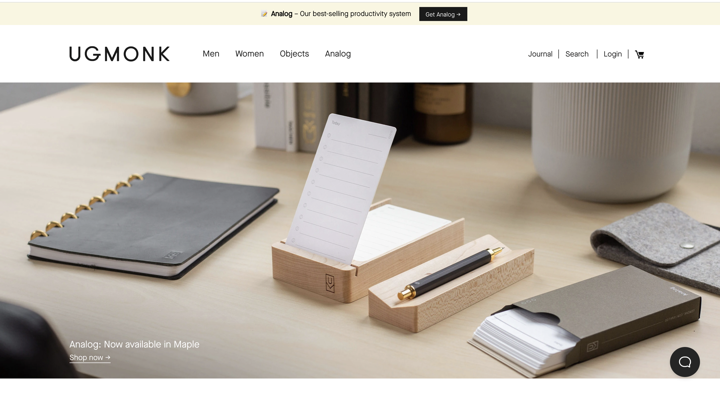 Source: UgMonk
UgMonk
Jeff Sheldon's Shopify site has a very simple motto. He wondered why modern, unique clothing wasn't available at affordable rates. His store is stuffed with modern, clean, and fresh clothing for everyday life. They also sell bags, prints, and other work items. 
Christian Velitchkov, Twiz LLC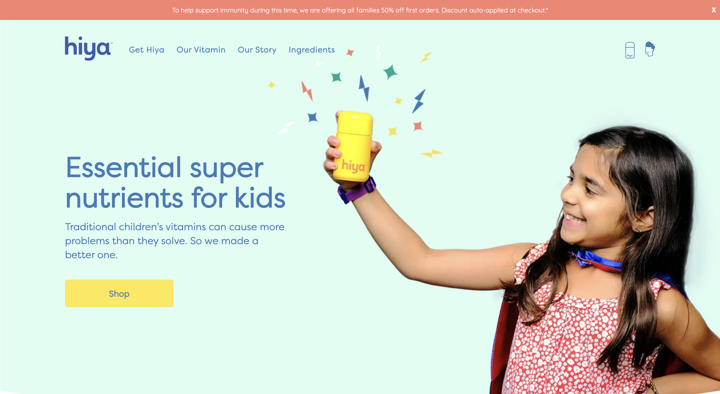 Source: Hiya Health
Hiya Health
From my perspective, the best Shopify site is Hiya Health. With a home page that explicitly and clearly details brand differentiators, a compelling and fun design that encourages engagement from parents, and a simple yet immediate call to action, Hiya Health does it all.
Moreover, Hiya Health's website goes above and beyond with imagery and video that validates the product even further. Featuring a benefits section explained through fun graphics, short informational videos, and reviews from parents and families, its Shopify website provides direct, on-site customer touch-points made to increase customer conversion.
Jonathan Zacharias, GR0
Huel
I would consider Huel to be a pretty good Shopify website. One of the pillars of SEO is on-page optimization, so content is very important to have for e-commerce. Huel does a great job building out their product pages, giving their customers all the information they would need to know about their Huel meals and addressing any additional questions in their FAQ section.
Cassandra Inocencio, Croud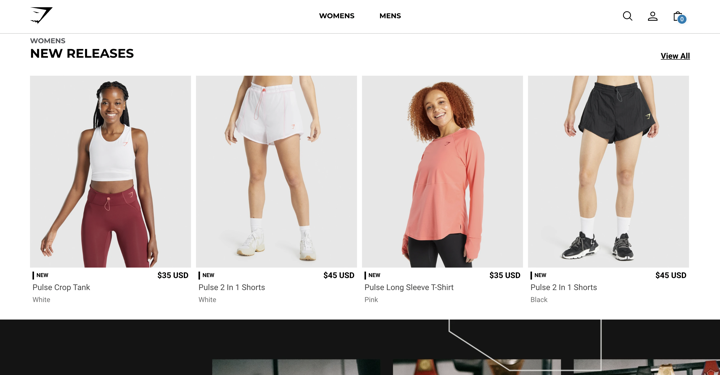 Source: GymShark
GymShark
There are several key factors to creating a successful Shopify site: 
1. Makes use of Shopify's themes to promote their unique selling points.
2. Efficient customer service.
3. Offers affordable products. 
4. Uses effective marketing tools to expand its business. 
GymShark, a trendy fitness apparel brand, exemplifies these key elements of successful Shopify stores. They were founded in 2012 and are one of the most popular Shopify sites. In 2020, their company was valued at a whopping £1 billion. They have a significant social media presence (approximately 5 million followers on Instagram). And even better than all of this, their fitness apparel is both trendy and affordable. 
Robert Brandl, ToolTester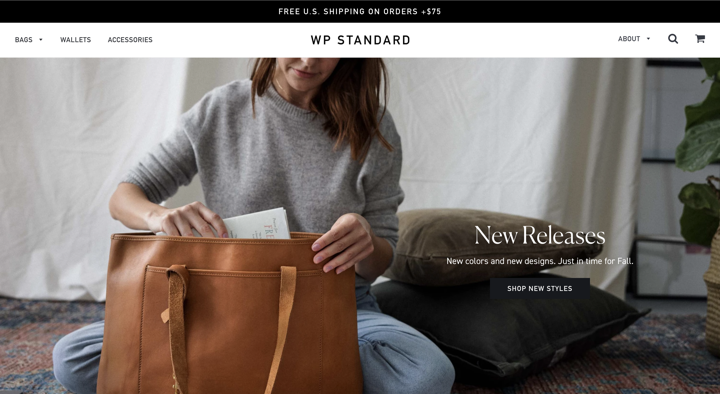 Source: WP Standard
WP Standard
I love everything about this store - the images are high quality, the website is designed well, they have an opt-in page for you to win a free bag, and more. But the main selling point for me is the 'Philosophy' section. This isn't just a regular store - it's one that cares about the environment. The story section further adds to this because you feel like you're part of something unique if you purchase from WP Standard.
Ravi Davda, Rockstar Marketing