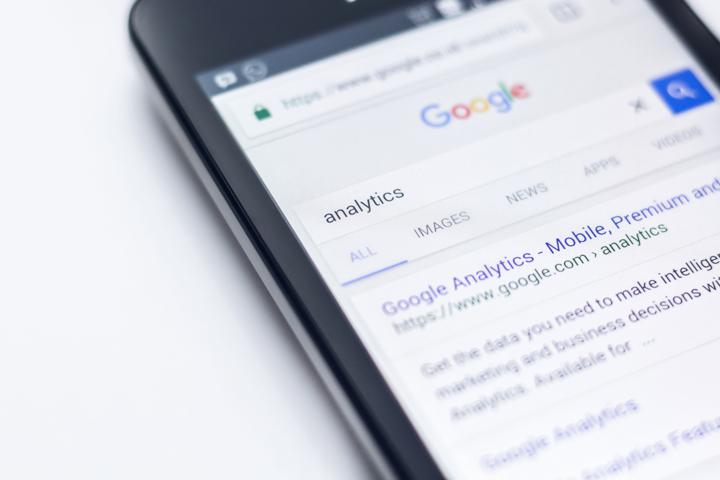 It's great to build out your marketing stack and website, but what's really key to long term success is to start driving traffic for keywords that are relevant to the products and services that you sell. Fortunately there are a ton of free tools out there to help you figure out your SEO strategy so that you can grow your business over time.
Google Search console is a powerful tool that allows you to see which keywords your website ranks for. You'll also be able to see stats like total impressions, clicks, and your ranking in Google Search Engine Results Page (commonly referred to as SERPS).
Getting Started with Google Search Console
Before you can tap into the strategies below you need to ensure you have Google Search Console set up and working properly. Start by setting up your account here.
Sign up and verify your domain. There are a number of ways to do this. The easiest is to verify using Google Analytics since most companies use Google Analytics to monitor their web traffic.
Submit your sitemap. If you don't have one you'll need to create one. Unstack dynamically generates and keeps and updated sitemap for you. You can find it at www.yoursite.com/sitemap.xml. For Google Search console, submit your sitemap to maximize results.
Note: Unfortunately, Google isn't instant. Although it seems to have improved, it can 30 days to really see the results of any SEO efforts that you make.
SEO Strategy #1: Optimize your meta data
Most people log in and just look at the keywords they rank for, but you shouldn't stop there. Instead, go to the Performance section and then click on the "Pages" tab to see which pages in your website are actually ranking and getting traffic from Google.
Once you are on this page, go through each of the results and review the title tag and meta description. Make sure that you then include the keywords that you're ranking for in on the "Queries" tab into the title tag and descriptions. This will drive your rankings up towards #1 and you should see results within 30 days!
SEO Strategy #2: Write for quality, not just keywords
Over the years Google has taken into account the overall user experience and quality of content. Quality is subjective, but stats like click through rate and bounce rate are proxies that let Google know whether the user found what they were looking for.
Yes, you need the keywords to ensure that people find you when they search for them, but the days of writing basic content and jamming keywords in are long gone. In fact, one of the biggest challenges marketers face in 2019 is fighting through all the noise. There is so much content ou there that it can be hard to stand out. They key is to focus on delivering high quality content and user experience.
In particular, we recommend finding things to write about and publish that are hard to copy. One of the top ways to do that is research and interviews. Companies do this very well that come to mind are McKinsey & Company and Databox. I highlight these because one is a massive company, but the other is a small startup, showing that you don't need endless resources to publish really interesting content.
SEO Strategy #3: Finding content inspiration with free keyword tools
One thing you can do is take your keywords from Google Search Console and add them into Ubersuggest, a free tool for finding keywords and content ideas. KeywordEverywhere.com is another great one that comes as a Chrome extension.
In many cases you can rank quickly for long-tail keywords because you already rank for the main keywords. For example, if you rank for "Marketing CMS" it may also be pretty easy to rank for something like "Easiest CMS to use." Once you have a short list of longer tail keywords the best thing is to integrate them thoughtfully into your content. Don't just jam them in, you need to make sure it makes sense and is valuable to the reader. Again, if everyone who hits your page bounces it probably won't rank #1.
Good news, Unstack users: Semrush tools are now available!
SEO Strategy #4: Ensure pages are speedy and responsive
Keeping with the theme of usability and user experience, Google now looks carefully at how fast your site loads and how good it looks on mobile devices. "Mobile Friendly Test" is a free tool by Google that will run an analysis on your content and let you know the outcome.
If you're using a Marketing CMS like Unstack this will come optimized for speed and usability out of the box. However if you're building your own pages or using other content management systems like Wordpress or Drupal, you'll want to pay close attention to this.
If you follow these four strategies and use them together you will set up a very strong SEO foundation. If you have other tips, let us know and we'll consider adding them to this post or featuring your recommendations in a future blog post on SEO!
---
You can start using Unstack for free. Click here to create an account! Unstack's full-stack marketing platform is designed to scale your startup.