If you're running a business, you know that the best recommendations rarely come from ads—they come from people in your network, people you trust, and other people, well, doing the work.
That's why we asked business owners, experienced marketers, and tech experts for the best cloud-based tools to help you grow business. From going paperless to securing cloud storage, there are several cloud-based tools that can help you build your digital business.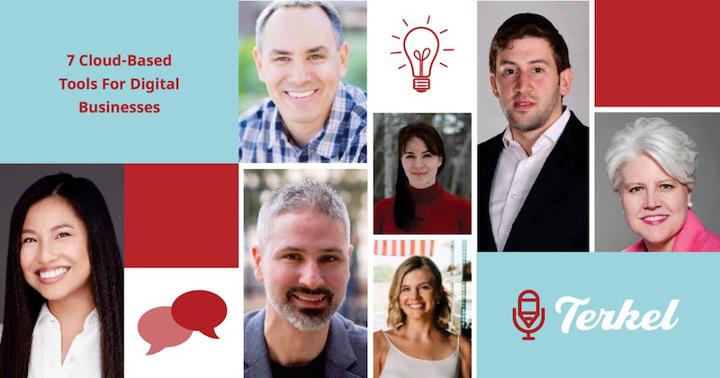 Here are seven huge benefits of using cloud-based tools—plus recommendations for the tech to make it happen:
Manage projects seamlessly
Work easily in teams
Control your calendar
Go paperless
Improve internal communication
Secure your cloud storage
Simplify collaboration
Before we get to the tools, let's make sure we're on the same page about cloud-based tools.
What are cloud-based tools?
A cloud-based tool is a software that relies on cloud application technology to store data centrally and provide up-to-date information to all users. These tools often use remote servers to store the data, and the application is often accessed online or in an app.
So what does that mean in action? When you're using a cloud-based tool, you can open the view and make changes that your colleague can see, too—regardless of where they are. That means the biggest benefits of using cloud-based tools are speed and accuracy. 
But those are far from the only benefits.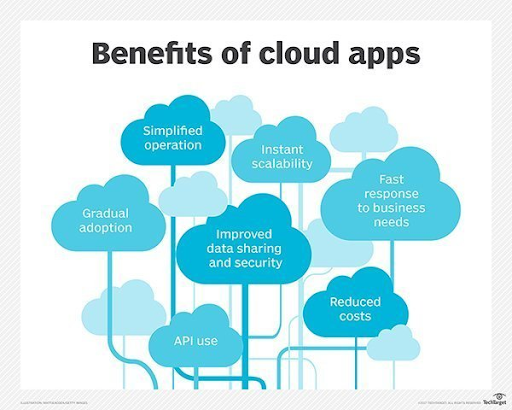 Now, let's move on to the specific tools that these experts recommend—and talk through the benefits for your business. 
Cloud-based tools to help you grow your business
To get the best recommendations for business owners and startup founders like you, we asked experts in our network this question:
What is one cloud-based tool you would recommend to help build a digital business? 
Now, the responses each recommended one tool, and you'll see those below. But what we were more excited about was the clear benefit that these founders and marketers highlighted. So here are seven great tools, plus how each can help you grow your business.
1. Manage projects seamlessly 
Asana is one of the best project management tools out there!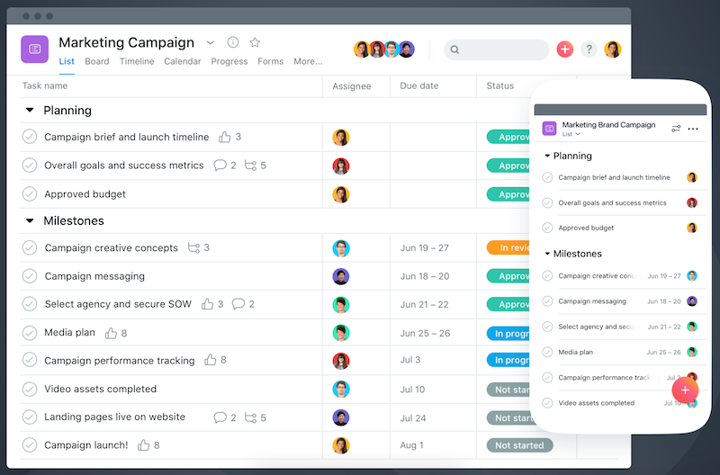 Example of Asana board and the view from the Asana app.
It is a great tool for digital businesses, as it provides a seamless way for you to assign and delegate various tasks, create efficient KanBan boards to track progress, and of course, ensure you are delivering on your contractual obligations to clients.
Carey Wilbur, Charter Capital
2. Control your calendar 
As a growing business, you need face time in front of potential clients. I've used a half-dozen tools for scheduling, but hands down, MixMax is by far the best.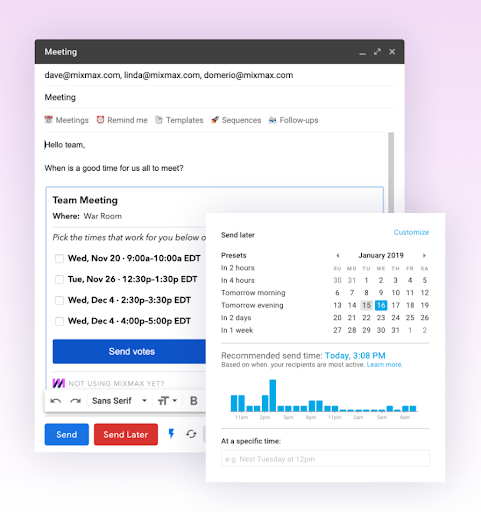 This group meeting function from MixMax is awesome, too.
This cloud-based tool allows me to retain control over my calendar. I know who is on my calendar, I know the purpose, and that I've vetted them in advance.
Katharine Halpin, The Halpin Companies Inc.
3. Build online authority with Terkel
The key to building a digital business is building online authority. A great cloud-based platform for any small business is Terkel, a knowledge platform that enables you to answer questions and be featured in articles like this one.
The best way to promote your business is by sharing your own expertise. Terkel is a tool that provides you with the opportunities to contribute your knowledge, build your online community, and grow your business. 
Danielle Ganon, Markitors
4. Go paperless 
Digital businesses operate in a paperless environment that often requires the sending and receiving of sensitive documents. Because of this requirement, online faxing is one cloud-based tool that enables companies both large and small to send and receive documents securely. That's how iFax helps.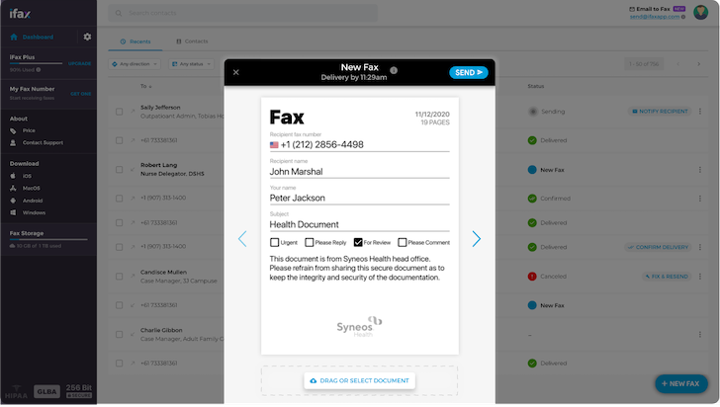 In addition, online faxing enables businesses to connect to cloud storage platforms to import documents and fax them to secure destinations. This can save them a lot of time and lower storage costs.
Eli Patashnik, iFax
5. Improve internal communication
Using Slack is a massive boon to advancing your internal communication process. Emails and text messaging can't compartmentalize all the info needed the way a Slack channel would. It allows us to segment our channels to meet various topics, including correspondence with other vendors.
Katie Lyon, Allegiance Flag Supply
6. Secure your cloud storage 
Sync offers end-to-end encrypted cloud storage and file transfer for digital businesses that need an extra layer of security at a low cost. 
The service lets you send large files to clients and remote team members or request file uploads using a secure link, even if the other user doesn't have a Sync account. You can also collaborate using shared folders with customizable security features. Your files on Sync are backed up automatically, and you can access them via your mobile device using the Sync app. The company will provide a BAA agreement for businesses that need it for HIPAA compliance.
Chloe Brittain, Opal Transcription Services
7. Simplify collaboration
Remember the old days when you used to send Excel files around and had to find out what was changed—and, more importantly, why? Working with Word documents clearly isn't going to be enough in 2021. Google Workspace solves numerous problems at once. It's not just cheap at a few dollars per month and user; it is also well known and very robust. Without Google Workspace, working online wouldn't be what it is today. A 10/10 must-have for businesses.
John Bertino, The Agency Guy
Make cloud-based tools work for your business
And there you have it—seven big benefits of adopting cloud-based tools, plus technology recommendations from experienced users. Whether you're exploring tool options or ready to make some purchases now, make these tools work for you and your business.