If you've got a CMS and are gearing up to put your company on the map, you're going to need a flurry of go-to design tools to stand out and look amazing. Fortunately, top-quality design resources don't have to break the bank. We've compiled a bunch of awesome free tools and resources to help you out.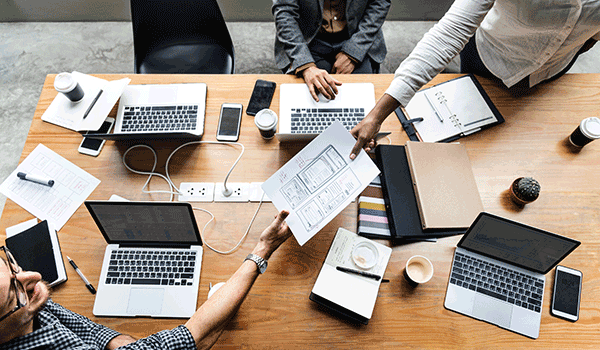 Here are our top picks of free design tools and resources for all of your marketing needs, including:
Inspiration
Icons and Illustrations
Photography
Product design and editing
Video marketing
Resources for design inspiration
This is great place to start. Before you get started designing your website or landing page, get inspired by browsing through the work of talented designers.
This is our personal favorite. Dribbble offers quick examples of animation, branding, web design, and more. You can also filter results by what tools the designer used, what colors are features, and when the design was uploaded.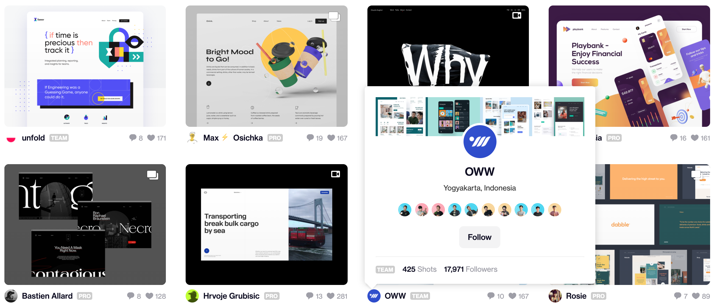 Plus, if you're ready to hire a designer, you can use Dribble's database of vetted talent.
Like Dribbble, Behance collects tons of different designs. Behance allows you to choose by creative fields, like advertising or product design, and creative tools, including InDesign and XD.
You can also sign up for Behance for free and follow specific creative fields you're interested in, which is a great option for long-term projects.
For digital marketing design, color is defined by six-digit hex codes. If you're a designer, you'd be familiar with common colors, brand colors, and more. If you're a marketer, you need to know the basics. This offers a perfect overview.
This resource gives you a crash-course on color code for themes and fonts, and it's written for non-designers.
We love looking at Dribbble at Unstack, but we also spend a lot of time looking at other SaaS marketing websites. We put together this list of our favorites, plus we give an overview of key trends this year.
Starting with a blank page can kill any design inspiration. That's why we put together this list of 15 landing page templates you can use to get up and running and generating leads quickly.
Want tips for creating more engaging landing pages? Check out our guide here!
Design tools for icons and Illustrations
A cohesive set of icons and illustrations can make a world of difference between standing out and being just another marketing site.
Icons8 can help with standing out. This resource offers packages of consistent, creative icons that you can edit or embed yourself—all for free.

FontAwesome's icons are available to download individually, so you can use as many or as few as you need. The platform offers some customization for background and opacity, but most of these are only available in paid plans.
The Noun Project has more than 3 million icons in its library, and you can download these for free as long as you attribute the designs.
Want more humans represented on your website? With Humaaans, you can start using custom illustrations of people across your website and marketing materials now.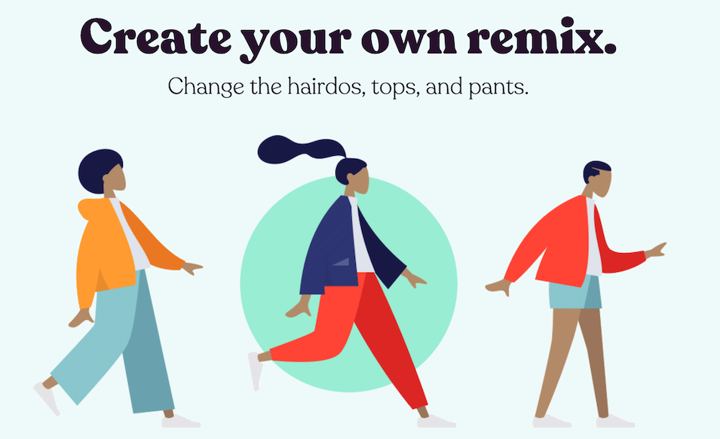 Infographics are great for marketers. You can repurpose successful blog posts in a new format, share data in an engaging medium, or dress up a whitepaper with some cool design. Venngage offers this awesome free tool that lets you create high-quality, engaging infographics. Definitely worth a try.
Design tools for photography
There is a lot of great free photography out there to get started, including sites dedicated to specific types of photography like food and design.
Pexels has hundreds of thousands of stock photos with people, objects, nature, and more. You can download and use license free in your content and marketing materials. 
Even better? The platform also offers stock video that you can use.
This free tool offers more than 2 million photos from over 200,000 contributing photographers. The library covers everything you could need, from business meetings to early morning city view to experimental portraits.
Remember this free tool? Icons8 also has a large library of license-free stock images that you can use in your marketing materials. Even better, the platform has transparent PNG images and backgrounds that you can use to create your own custom photo—for free.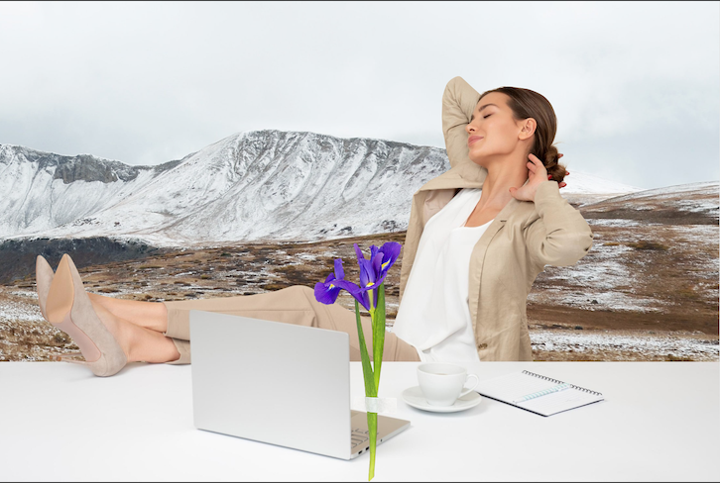 If you need a photo of food, Foodies Feed is the free design tool for you. The platform has pictures of food, drinks, cooking, and more. Trending photo tags right now: coffee, cake, and pizza. Yum.
Design tools for product creation and editing
This tool is great for creating clickable prototypes of your product for user experience review. Plus, Invision lets you collaborate with your team on a project for more efficient product designs.
Product pictures are crucial for prospects considering a company, so you want your product to look its best. With Screely, you can create amazing  product screenshots for your website.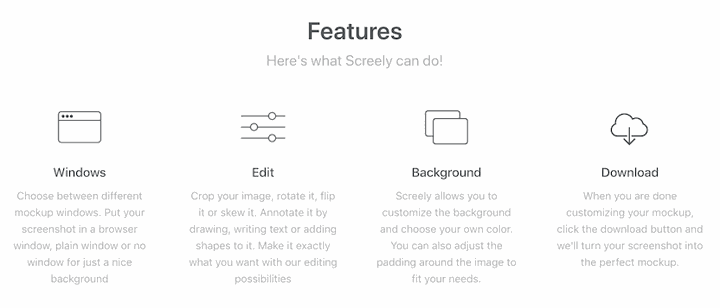 If you're collaborating with a team, Figma is an awesome free tool to take advantage of. The platform lets you design, prototype, and gather feedback all in one place.
This app is a great tool for editing your photos and videos for social media. Instasize offers more than 130 filters for your media, plus editing options that let you add text to your background, crop your images, extend them to fit platforms better, and more.
Design tools for video marketing
Video is a must have component of your content marketing strategy, but creating great video can have a learning curve and be time consuming.
We're impressed with Lumen5. It allows you to convert your blog posts into beautiful highlight videos. 
It's only a trial available for free, but it's worth giving it a shot.
Soapbox is so easy to use, and its videos are incredibly effective. The free options is a browser plug-in that allows your to record yourself talking and combine this screencast and split view screens. This is a great option for personalized email marketing or customer outreach.
This tool can automate subtitles for all your videos, whether it's a product walkthrough or a marketing promotion. Adding subtitles not only makes your video more accessible, but also sets it up for better for social sharing, since most videos on social platforms are viewed without audio.
With this tool, you can make sure all of your videos have subtitles—for free.
Use free design tools to improve your marketing
Design is important to your business's success. But it doesn't have to be expensive. Take advantage of these free tools to improve your marketing plan and grow your business!