Unsurprisingly, ecommerce is still on the rise. With revenues expected to exceed 500 billion dollars in 2022, it is certainly the area of commerce that has managed to thrive during the pandemic. 
However, that's not saying the global threat hasn't made the lives of ecommerce stores and shoppers more difficult. As customers become savvier and their expectations continue to grow, stores are forced to continually improve everything from their web design to their customer service and everything in between. 
In this post, we'll examine some of the most common pain points online shoppers face and how you can prevent and tackle them. The effort you pour into this will put your customers in the right frame of mind as they browse, making a sale that much more likely.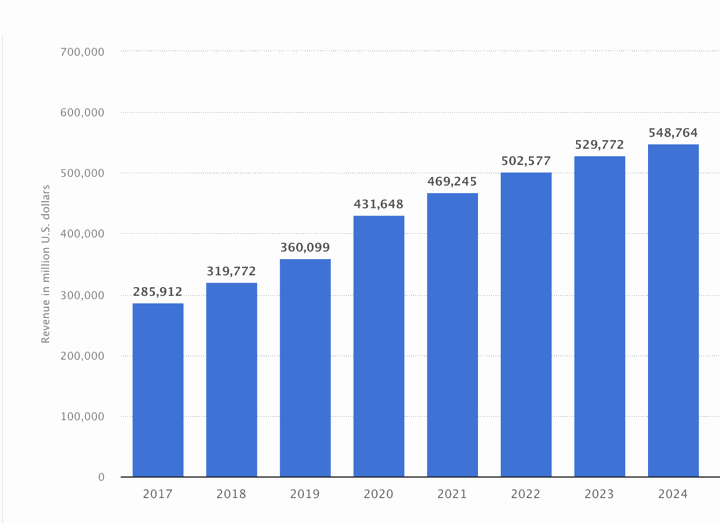 Source: Statista
Limited Payment Methods 
Online shoppers want to have a variety of payment methods available to them if they are to make a purchase. Even if they find an item they like, 59% of shoppers will abandon the transaction if they don't find a payment method they trust and find easy to use. 
The solution to this issue is rather straightforward: offer as many payment methods as you can. Customers prefer to use credit cards and digital or mobile wallets. In short, accommodating at least the most popular ones is no longer an option but a necessity. 
Cryptocurrencies and a "buy now, pay later" option are also often a welcome sight. By incorporating these less popular but emerging payment methods, you can also attract a younger, more digitally savvy audience. 
For example, Feelunique offers over a dozen payment methods, and they have tailored them to different countries. This makes checkout not only more likely but also much easier, and the customer will ultimately feel safe and protected.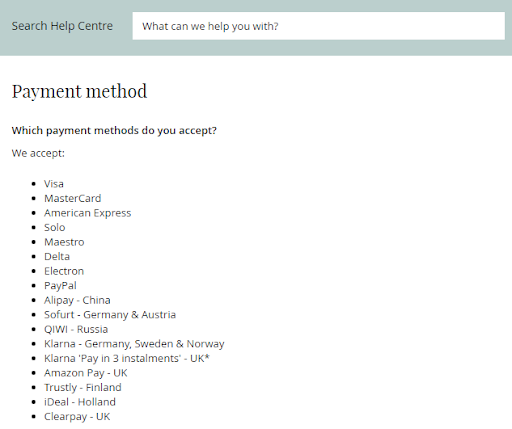 Source: FeelUnique
Complex Return Policies 
Returns are an everyday part of ecommerce, and you will certainly need to handle your fair share of them. Even the largest brand will have items returned. In fact, 19% of shoppers will order multiple variations of the same item, then return the sizes or colors they don't like. 
How you handle this process is what matters most. If your return policy is unreasonable, you may find a lot of your visitors fail to check out. They'll simply decide that making a purchase would be too much of a risk. 
To combat this pain point, make sure your returns policy is spelled out clearly and that the procedure is simple. Ideally, you want to offer free returns. If you cannot do that, make sure you clearly state how much a return is expected to cost.
For example, Homestead Supplier has done a marvelous job of providing not only a clear Return Policy but also a 100% satisfaction guarantee feature on their homepage. This very brief blurb instantly inspires more trust and makes customers more likely to convert.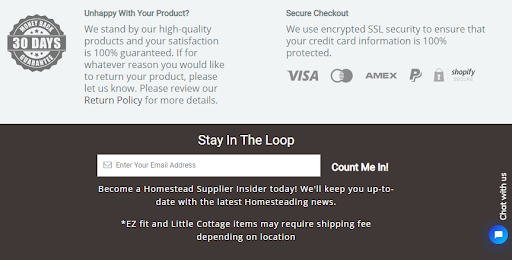 Source: Homestead Supplier
Complicated Checkout Processes 
Naturally, checkout can be considered the most important part of the entire ecommerce experience. Everything else you do to inspire a conversion merely serves that one ultimate goal. Unfortunately, however, many stores still manage to alienate their customers by making this step unnecessarily complicated.
Demanding that every shopper registers an account certainly enables you to grow your email list and lead pool. However, this can often come at quite the cost. Keep in mind that customers are liable to abandon their cart if they're unable to check out as guests. 
Guest checkout is faster, so it can accommodate a visitor if they are in a hurry. Plus, it's especially useful for first-time shoppers. If they are satisfied with their purchase and determine they're likely to shop with you again, they might create an account of their own volition, especially if it comes with perks like wishlists and parcel tracking. 
Gourmesso offers an express checkout option you can look up to. It's super fast and super simple, and it certainly caters to the customer's needs. Aim to install a similarly straightforward one yourself.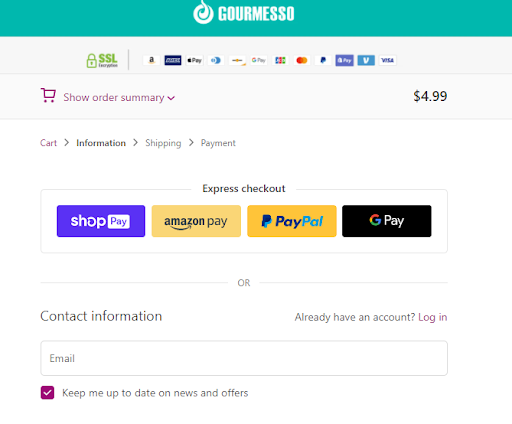 Source: Gourmesso
Poor Customer Service 
90% of Americans take the quality of a brand's customer service into account when determining whether they want to do business with them. With that in mind, you'll definitely want to ensure your customer service is top-notch. 
Start with the basics: ensure there is real-time support available, at least in your own time zone. This will mean hiring a human customer service agent, but it will be worth the investment, as customers will get their responses quickly. You can rely on a chatbot for some basic questions, but there's still nothing quite like the human touch in customer service. 
Make sure to reply to every query – even those left out of hours – in as little time as possible. Strive to show your clients that their satisfaction matters. Offer discounts and other perks when an incorrect order is received, when a parcel is unduly delayed, or when something else occurs that messes up their experience. 
You can also take your services up a notch and offer video consultations or personal video shopping assistants. Just think along the lines of what will make a customer feel valued and appreciated. 
Some of the brands you can look up to in this department include Amazon, Apple, Nordstrom, CVS, and Starbucks. They all go out of their way to make each individual who walks through their (virtual) doors have a great time shopping with them. 
Awkward Product Browsing 
When shopping online, customers want to be able to find items quickly and efficiently. In fact, many prefer to shop online because they can use filters and categories to find products they may have never even noticed in-store. 
If your browsing experience is poor, however, chances are you will be losing plenty of your potential customers. People will walk away frustrated that they aren't able to find anything. 
Zara, for instance, has a website that's rather horrible to use. A lot of their most loyal customers dislike it but put up with it because they love the brand. If you're not at Zara's level of popularity, though, you can't hope that your customers will just let it slide. 
Naturally, you'll offer the most basic functionalities, such as being able to filter based on product size, cost, color, etc. You can also refine your filter further, depending on the kinds of products you stock. 
Speaking of stock, make sure your stock is regularly labeled and updated and that the categories are logical and useful. Don't overlabel and don't use unnecessary adjectives no one will use to filter. 
Real Thread has an amazing filtering menu. You can choose not only color and material but also body type and even delivery speed. It's really useful for customers who are looking for something very specific or an item for a certain occasion.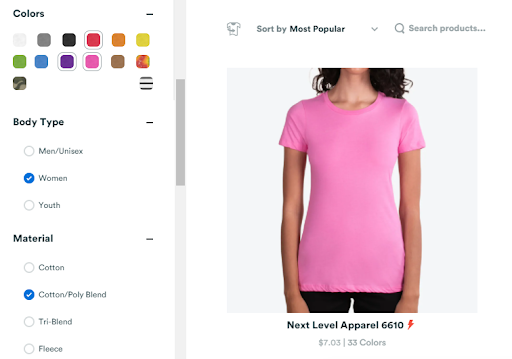 Source: Real Thread
One of the worst customer experiences can be described as "spending an hour filling my cart only to discover shipping will cost more than all the items put together."
While it may be difficult to determine exactly how much it will cost to ship a collection of items, you simply have to be upfront about all of your shipping costs. Ideally, you want them to automatically be updated whenever a shopper adds another item to their cart. And, of course, you also want to offer free shipping above a certain amount. 
Colorpop does this well. The skincare retailer displays a dynamic element above the website header telling the user exactly how much they would need to spend to qualify for free shipping. The element takes both foreign and domestic shoppers in mind.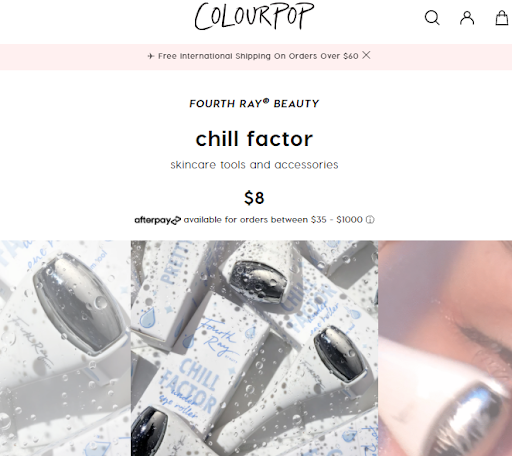 Source: Colorpop
Insufficient Product Information 
Online shoppers rely on product images and descriptions when making a purchasing decision. If one of them is lacking, they may quickly abandon your store to look elsewhere. 
To solve this issue, you'll first need to provide as many images from as many angles as you possibly can. If you are relying on dropshipping or on a manufacturer's set of insufficient images, do your best to add plenty of product information. Write detailed product descriptions to make up for this lack of visual appeal. 
Customers most often want facts: what is the product made of, how large it is, how it can be used, what it can do, etc. You don't need to go into too much sales-speak. Just be detailed and explain the benefits of the product and the solutions it can provide. 
Explainer videos are a great way to add another layer of information and ensure customers get the full picture. Get Safe does them well. Their videos manage to convey all the main points, but they are short enough to keep a customer interested.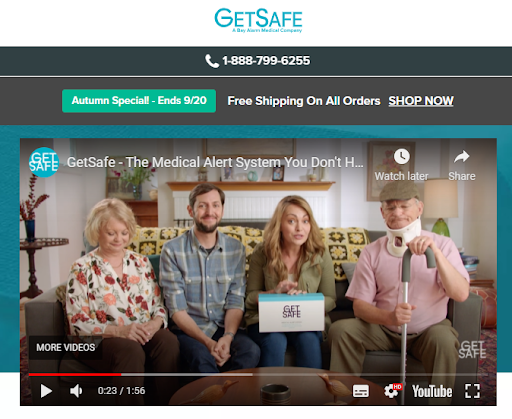 Source: Get Safe
Depending on what might work best for your specific target audience, you can also: 
Provide charts and tables. 

Rely on customer reviews. 

Create blog posts that go into even more product detail.
To Sum It up 
Running a successful ecommerce venture is by no stretch of the imagination a walk in the park. However, you have the power to address some of these common pain points in advance and do your best to cater to your shoppers' needs. That way, you can provide a much better shopping experience and ensure your conversion rates keep growing.