If you are an agency owner, and you're looking for a way to build your company's website without having to hire developers then Unstack is the perfect tool.
We're going to teach you how to use the product Unstack, an easy-to-use drag & drop website builder that will get your business online in no time. Let's dive in! 
Unstack is a web based platform that makes it easier for companies and individuals alike to create their own websites. There are many different templates which can be customized using the interface or by uploading your own design elements such as images, logos, and fonts. Once complete with everything from colors, text options, page layouts and more - all of this can be saved as your very own template for future use on other projects or even shared with others so they can customize
In this post I will explain how I used Unstack to build my website, Growth Rhino, and why it's so useful for other agency owners. 
I'll also talk about the different aspects when it comes to building a website for your agency. This includes how to think about UX (user experience), design, positioning and content (for your blog).
For context...
I am not a developer.
I spent the last few years doing sales and marketing for software companies (SaaS specifically).
My agency is also small (we are only 6 people at the time of me writing this) and I run all the sales & marketing efforts.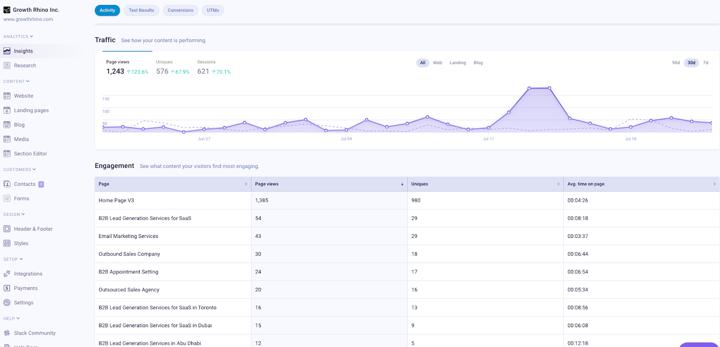 The Unstack Dashboard when I login
Using Unstack allowed me to build and iterate my website five times in 7 days.
Why did I iterate it five times? Because when you are going through the website revamp process.
It is a 'creative' process.
You need to constantly try new designs and structures to see what makes sense.
Take advantage of how FAST it is to push changes to your website in this no-code environment. Others have to get developers or a website admin to push changes.  Using Unstack, you can do it within seconds or minutes.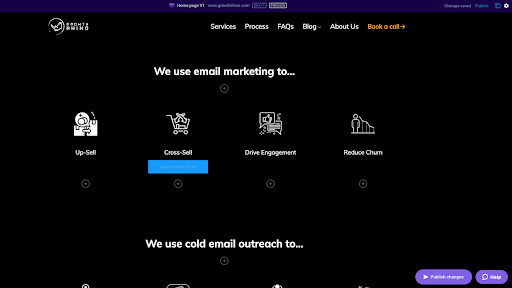 V1.0 of the Body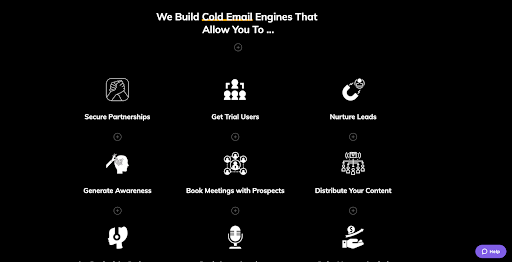 V3.2 of the Body
Now that is power...
Okay, let's cover the basics before jumping into the technical or creative.
Positioning your agency's website
"Positioning defines how your product/service is the best in the world at providing some value that a well defined set of customers cares a lot about..." April Dunford
Positioning your agency is probably one of the hardest tasks. That is why I made it the first task to be done. The reality is your agency (probably) offers a lot of different services. This is great because a prospect has access to all these services in one place.
The challenge is that it is super hard to communicate this in a unique manner.
I found the best way to differentiate your agency is to go specific.
This is a simple framework you can use:
[AGENCY NAME] offers/builds [SERVICE] for [INDUSTRY] (...ideally located in [LOCATION])
This level of specificity allows you to win and compete in an otherwise saturated market.
For example, this is how I use it for Growth Rhino:
Growth Rhino builds cold email outreach programs for SaaS companies (ideally located in the US or Canada).
Write out what you offer in a clear way
Now to try to write out what your services are in a few sentences
Goal here is to see what if any of those services set you apart from other agencies?
Growth Rhino offers a highly personalized service where we work with the client to understand their requirements and goals to build a cold email program that brings them 10 to 15 conversations a month.
Try to avoid any technical jargon or fluff.
Be specific on what the outcomes of your service will be.
Also if you noticed I only have one statement. That is because my agency only offers one service.
A key learnings from running my agency is to specialize at the service level. Try to offer only one or a handful of (complimentary) services. This makes your positioning and managing the daily operations easier.
For example:  If my client asks me for a website. I could theoretically upsell the client and do it.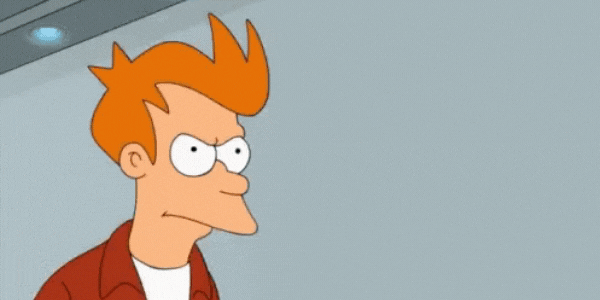 But...I have to find a person to build the website, then I need to onboard them, figure out how to do the communication, what happens if that website is designed poorly, who is going to manage that developer, etc.
You can see it becomes quite time-consuming.
On the other hand - offering the same service is a more attractive option as I can offer it  to multiple clients (using the same resources).  The only limitation is bandwidth...which is a good problem to have (...and probably another blog post).
Now that we identified who you are, what you are offering.
Let's get into actually building this.
Signing up for Unstack is easy, all you have to do is create an account. Then onto selecting a theme, now there's no need to get too caught up on the aesthetics just yet because you can always go back and redesign it later. That's the beauty of using this product.
Unstack makes it easy for marketers and agencies to build their own websites. The platform offers features such as SEO, social media marketing, email automation, customer data integration and more. It also provides the ability to create landing pages with lead capture forms. 
They also have a drag-and-drop interface that simplifies the process of building a website by making it easy to customize templates without any coding required. All you have to do is add your content onto pre-made templates like parallax scrolling pages or responsive layouts in order to make your site unique and functional for what you want it to accomplish. You can even use Unstack if you're not tech-savvy!
After the initial sign up and layout, we dove into Martech Setup, which includes connecting your domain and setting up your integrations (GSC, GA, HotJar, GTM, etc.). Usually these integrations take hours. On Unstack you can do it in minutes.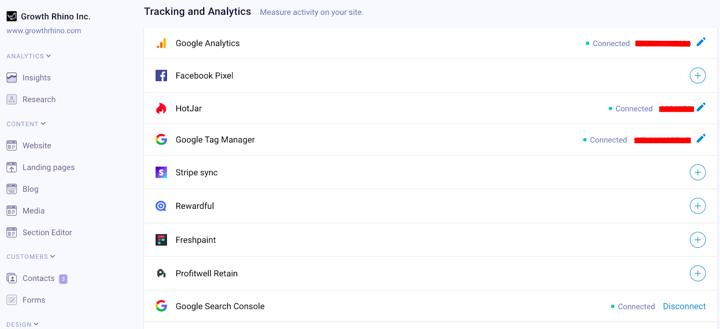 Once you have the basic outline of your website and have those questions we answered above in your mind we can start to think about the ultimate user experience you want when people are interacting with your business. 
User experience is the overall feeling that your website, company, or product has on a user. It's important to know what kind of experience you want to create for users on your site because it impacts what they do. By creating an engaging user experience, such as one with clear navigation and well-labeled buttons, you can make these visitors more likely to convert into customers. If you're struggling with coming up with ideas for UX design or just need some fresh inspiration look at similar agencies in your field and rebranding content.
What are some basic strategies for creating a positive user experience? 
Make it easy for visitors to find what they need on the page with clear navigation and a logical layout. 
Use visuals like images, videos, or graphics to help explain content.
Include an interactive section that allows visitors to get in touch with you.  (as you can see below we used an anchor text in the nav so people can book a call with me straight away)
What is the purpose of your website? And who is managing it?
At Growth Rhino we want to keep it simple and to the point, the first thing you will see on our website is 'We help SaaS companies drive revenue using email' this is exactly what we are in a sentence. Growth Rhino specializes in growth marketing strategies, including cold email outreach for SaaS companies. I started building our website as the founder and creating the content and this has worked well. Although some companies rather delegate this to a marketing team.  
Our site is all about creating awareness around outbound outreach. We provide a lot of information on our website in a very digestible way, using a mix of infographics, short paragraphs and through our blog content/case studies so our consumer is not overwhelmed and finds what they need easily. 
Generating leads from our website is a priority...however we want to educate them as much as possible on what we do, who we are and why Growth Rhino is someone they would want to work with and trust for their outbound campaigns.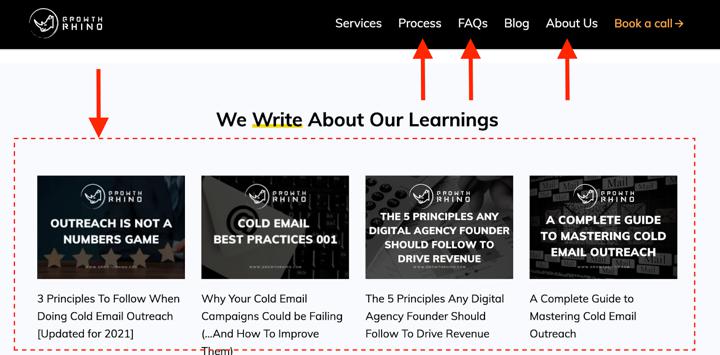 You need to know the goals for your website, is it increasing traffic? Improving brand awareness? Generate new leads? 
Figuring out how you are going to measure your success will make understanding what the priority is for your business much clearer. Unstack is optimized for capturing leads with forms and CRM already which takes the pressure off you in some ways while you manage the rest. 
We all know lead generation is key to success for any business, but the process can be time-consuming and expensive. Lead forms are a great way to capture leads, but they require an investment of manpower and resources that many businesses don't have. 
Unstack offers a solution with its free online form builder that lets you collect data without the need for costly developers or complicated IT setup. A simple sign up in your CRM will give you access to unlimited pages of forms and templates! You can also get started quickly and be well on the way to capturing your own leads. 
What do you want to communicate to prospects and/or customers?
Creating a level of trust and authority to your consumer is a sure way to lock them in as a client. Your site has to reflect the work that you do and showcase why you are the best choice in your specific field. 
Through your website you can use many avenues to communicate, the most important being your landing page which is typically the first thing anyone will see. A key feature of Unstack is how easy it is to jump in and edit, if you see something is not working well, you can make changes in a matter of seconds. 
At a time when every company is fighting for their attention, your website needs to be the one that stands out. Perhaps you want to create an air of authority by using the latest web design trends or establish credibility with content marketing. Whatever you are trying to do, it's important that your website reflects who you are and what you stand for. 
Is there something about your business that makes it unique? Can people tell within seconds of landing on your homepage? It doesn't take much work,  just a little creativity but if done right, it can make all the difference in how customers perceive you. 
One of the most important factors in building this level of trust is having a well designed and developed site that can be easily navigated by potential customers. This includes understanding how people will use your site, as they may not have knowledge about what you offer, or need. It also means creating content that is relevant to those who visit your site so they feel like their time on it was valuable. 
From developing an FAQ section for frequently asked questions, adding search engine optimization (SEO) and making sure all pages on the site are accessible for mobile users - there are plenty of ways to make sure you're meeting customer's needs while simultaneously improving user experience.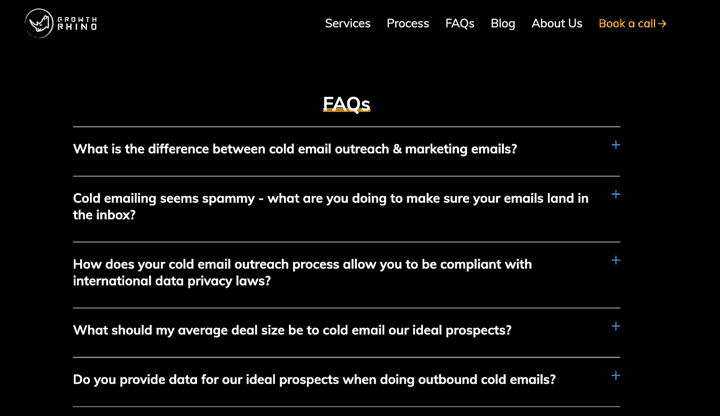 Have you ever considered using client reviews on your website?
There are numerous benefits to doing this and we have incorporated this across Growth Rhinos website too. It is a great way of increasing the trustworthiness and credibility of your company. Reviews also give people personal insight into what other customers think about the service or product that they offer and can be useful in helping potential customers make an informed decision about whether they want to purchase from you. There is data which suggests that incorporating customer reviews boosts conversion rates by up to 30%.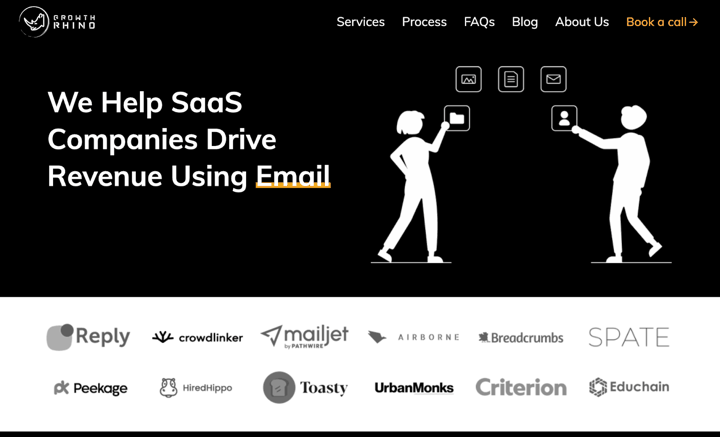 Social proof - Company logos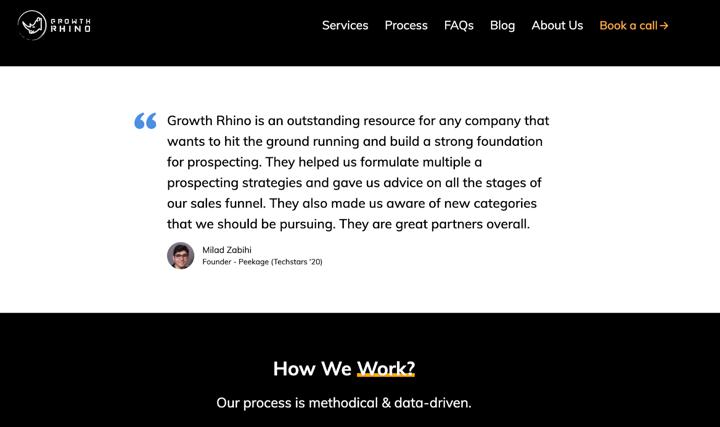 Social Proof - One of many quotes
What should your consumers/prospects do on the website?
It is important to know what your consumers/prospects should do on your website. The goal of having a great user experience is to have them take the desired action. Here are some things that you want customers to do: 
Find out more about the company and its services 
Sign up for free trials, products or services (depending on type)
Follow social media accounts and engage 
Subscribe to a newsletter 
There are lots of different ways you can funnel your consumers by using forms, creating blog content, surveys and using your contact page. We know that website visitors are valuable.They can become customers, and they're often your best lead source. Yet many companies don't take advantage of this by converting the visitor to customer. Why? 
The most common reason is a lack of clarity on what the company sells or how it solves problems for its customers. I wanted the Growth Rhino website to be simple and to the point grabbing our prospects attention and leading them to either content, forms or contacting us directly. With Unstack we were able to.
How long do I want users to spend time on my website?
How long do you want users on your website? If they're not there for more than 5 minutes, something is wrong. Why waste time and money to get them to your site if they just bounce off! When it comes to SaaS companies, agencies or social media marketers we know that we need people on our websites for a few reasons:  
They might like us and buy from us or 
We might be able to reach out and cold email them with an offer. But how do we make sure that people stay engaged long enough? 
The longer they engage with your content, the more likely you are to convert them into customers. But how do you get people to stay for longer? What needs to happen in order for a visitor not only to visit again but also recommend it to friends? Your site needs to influence their actions. 
Do I want this to be one long page or multiple pages?
As I've stated previously we wanted to create a clean and efficient look for the Growth Rhino website, having a long landing page benefits our business alot and we find it works well for our consumer. Creating athe one page website is easy on Unstack, once you have a clear view of your objectives (which we covered above) it is simple to then produce the format and add in the content.
Many companies are faced with a tough decision when it comes to their website. Should they have one page or multiple pages? The answer is not as simple as you may think, and the answer will depend on your company's goals and objectives. 
If your ultimate goal is to generate more leads for your business then you should opt for having a single page site because people tend to browse less on websites with many pages than sites with fewer pages. If you're looking for more conversions from those visitors who do visit your website then you should consider adding additional content on each page so that visitors can't just click away after reading something without taking action first.
After considering all the options available, we decided for Growth Rhino that Unstack was the best choice for our company because it'll be able to grow as we do and it was the best option for our needs. The entire process of building a website seemed daunting, but working with Unstack made it easy and helped us get to where we wanted to be more quickly than if we had tried doing this on our own. 
We've talked about how we use Unstack for our own website and why it was the best choice for us. But there are many other companies out there that have benefitted from this service, such as SaaS, Agencies or B2B startups. If you're looking to build your next site or redesign an old one, I'd definitely give Unstack a try!