Customers are faced with more choices than ever before. If your brand - whether it's your product, direct communications, or customer service - doesn't meet your customer's expectations, don't expect them to stick around. 
It's imperative for forward-thinking businesses to focus on retaining customers, as well as generating new ones. This means delivering a personalized customer experience that caters to their needs and addresses their pain points effectively and efficiently. 
Luckily, there are plenty of strategies to help you do this. Before we delve into ways to improve your customer retention rates, let's take a quick look at what customer retention means. 
What is customer retention?
Customer retention refers to the process of turning one-time buyers into loyal customers who repeat purchases. How businesses go about retaining customers varies by industry. For instance, a company that sells IVR contact center software will have a different retention strategy to an ecommerce store.  
However, one thing remains the same no matter what industry you're in: provide quality products, services, and customer care to keep customers coming back. When customers are loyal to a brand, they're more likely to recommend it to others, join loyalty programs, and make repeat purchases.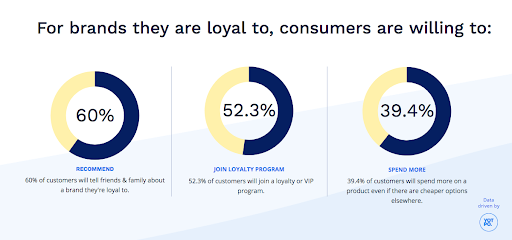 Here are some effective ways to improve retention rates for your business and create a following of loyal, dedicated customers. 
Listen to your customers
The most effective way to understand how customers perceive your company is to simply ask them. Today, consumers value it when a brand is honest with them over almost anything else. Opening up avenues of communication between your business and its customers is one of the best ways to listen to what they have to say and use that information to inform your business strategies. 
Take a look at your existing customer database and segment buyers based on variables like whether they're active, inactive, or new to your business. You can send them surveys tailored to their customer journey, which will help you to identify areas where customers are dropping off, pain points they encounter in the sales cycle, and what you can do to improve. 
By simply asking customers about the quality of service they received, or whether or not they think your product delivers on everything it's supposed to be is a great way to engage users in conversation and show them that you value their opinion. This helps to bolster loyalty and reduce customer churn rates. 
Sometimes customers won't need to be asked to share their feedback. A great place to start collecting customer feedback to help you increase retention rates is social media. People often head to social platforms such as Facebook or Twitter to compliment, complain about, and question a brand. Be sure to respond in a timely manner to any feedback you receive on social media, as this shows you're responsible and attentive to your customers' needs.
Provide valuable content and resources 
One of the best ways to transform one-time buyers into loyal customers is to nurture them with valuable, thought-provoking content and resources. Most businesses these days have adopted content marketing. It's a way to attract people to your business, but it's also a suburb method to keep them coming back after their initial purchase. 
Share your knowledge with your customers. Not only will this build trust, but it'll also position your brand as an industry leader. Consider sharing how-to blog posts to inspire customers, webinars about industry trends, and downloadable eBooks and whitepapers that show your in-depth knowledge. Whatever you share, make sure it's relevant and valuable. 
When customers see that you're making an effort to bring value to their lives, they won't feel like another number in your lead generation funnel. The advantages of a content marketing strategy include increased brand awareness, client engagement, higher conversion rates, and more.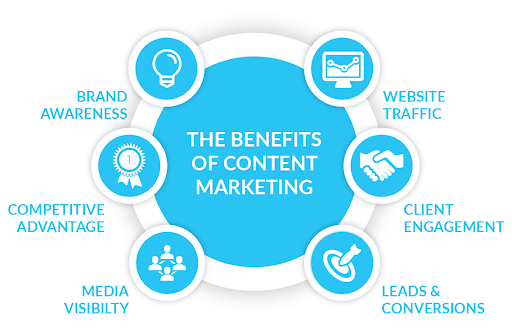 Notice the warning signs
There are plenty of tell-tale signals that can help you understand when a customer is thinking about leaving. Look at variables such as customer behavior and product usage, and analyze their behavioral patterns to see if you notice any significant changes. 
If your business has a HIPAA compliant phone system, you'll be able to use real-time analytics and data stored in your CRM to gain insight into the customer's experience, and features like sentiment analysis can help you identify where they become frustrated. 
Once you've identified these at-risk customers, you can reach out with follow up emails or an organized phone call to find out what's going on and identify ways you can help prevent them from taking their business elsewhere. 
Reward your loyal customers
The probability of selling to an existing customer is much higher than the probability of selling to a new customer. They're also more likely to have a higher average order value.
Customers should be rewarded for their loyalty, as they're the ones responsible for keeping your business afloat. If a customer is rewarded by your business for their business, it's more likely they won't choose one of your competitors. 
A good way to reward loyal customers is to introduce a loyalty program. Think about loyalty programs offered by airlines, where frequent flyers accumulate points that lead to discounts on future flights. This type of system won't suit every business, but you could do something like offering them exclusive discounts and trials for new products or services, or providing them access to exclusive content. 
When customers feel like their purchases are appreciated by a brand, they're more likely to keep coming back and raking in those awards.

Send personalized follow-ups
Something as simple as sending personalized follow-ups or a post-purchase email to a customer after they've made a purchase can go a long way when it comes to improving customer retention rates. 
Be sure to send personalized follow-ups to buyers. Use information stored in your CRM to personalize your follow-up strategies for better engagement. This also shows the customer that you really care about their purchase, and that they're not just a figure in your end-of-quarter pie chart presentation. 
In your initial follow-up email, you can also invite customers to subscribe to your newsletter or invite them to upcoming seminars or events. This is a great way to initiate conversations with your customers, show them you're available and increase engagement.
Stay active on social media
The majority of people around the world use social media every day. Many of them use it as a platform to interact with brands. That's why social media is the ideal platform for engaging with customers and building relationships and communities around your very own brand. 
Social media should play a key role throughout the customer journey. Even if that just means ensuring your social buttons are constantly visible to your customers, or that you share content regularly to your social profiles - it all goes a long way. 
One thing you can do is ensure you interact with customers on your socials. For instance, if they compliment your store or leave a good review, why not thank them by sharing their words with the rest of your followers? This shows that you value their opinion and is a great customer retention strategy. 
You can also boost engagement by announcing new product releases or special offers on your social channels. This way, customers that follow you will be the first to know.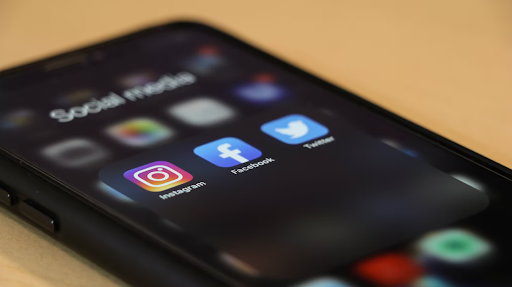 Optimize customer service strategies
Customer service plays a huge role in the loyalty of your customers by ensuring your customer service agents are well-equipped to handle questions and complaints across different channels. A great customer service strategy can go a long way in creating relationships built on trust with your customers. 
If loyal customers know they can get the help they need when they need it, on whichever channel they choose, they'll be more satisfied with your business and more likely to keep coming back. 
A great customer service strategy includes everything from offering live chat support to intelligent call routing, to ensuring your GB-facing customer service reps are familiar with the British phonetic alphabet! 
Conclusion
Sure, attracting new leads and customers is vital to any business strategy. But it doesn't detract from the importance of retaining your existing ones. Your existing customers drive the majority of your sales, so it makes sense that you'll need to dedicate plenty of brainpower to figure out ways to keep them around. 
Equipped with the insights mentioned in this article, along with a tech stack with a CRM solution and simple task management tools, generating a customer retention strategy is within your reach.
Loyal customers are invaluable to your business, so make sure you treat them just like old friends.