A website is the essential foundation for most businesses. 
But in order for a company to build, measure, and scale, it doesn't need just any old website—it needs a good website.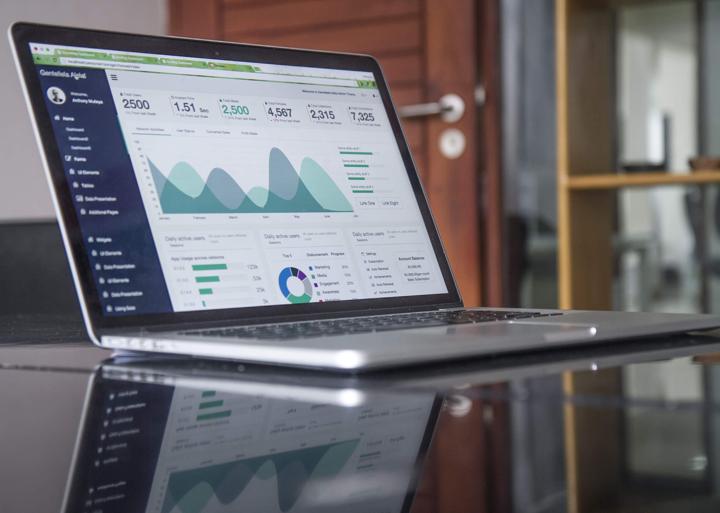 So what makes a good website? 
To help you improve and build a good site, we asked marketers and business owners to provide their best insights. As you can imagine, answers we received ranged from copy, images, SEO, design, and even target metrics.
In the end, here are the top eleven qualities that make a good website:
Resources for customer FAQs
High-quality images
Tracking + analytics tagging
24/7 access
Strong storytelling
Company information
Clear messaging & SEO
Reliable web hosting
Seamless user experience
Conversion paths
Strong brand experience
Read on to learn more about what makes a good website. 
1. Resources to answer customer questions
Most website visitors arrive at a web page with questions. What makes a good website? Pages, images, and descriptions that answer customer questions. For example, our website caters to customers who may have never rented an RV before. That's why you'll find a resourceful RVing 101 section in the navigation on our website so that visitors can get all of the information they need in one place. In addition to online information, you'll see that our website has 24/7 availability with a phone number listed in the header. That way, customers have easy access to answering all questions when making a purchasing decision. 
Randall Smalley, Cruise America
2. High-quality images
Images are important to a website, especially when they are high-quality, attention-grabbing, and fast-loading. This means that you need to compress all of your images and use them to break up long blocks of text. Plus, you can't forget to give your images a little SEO love. Be sure to include your main keyword for that page in the alt text.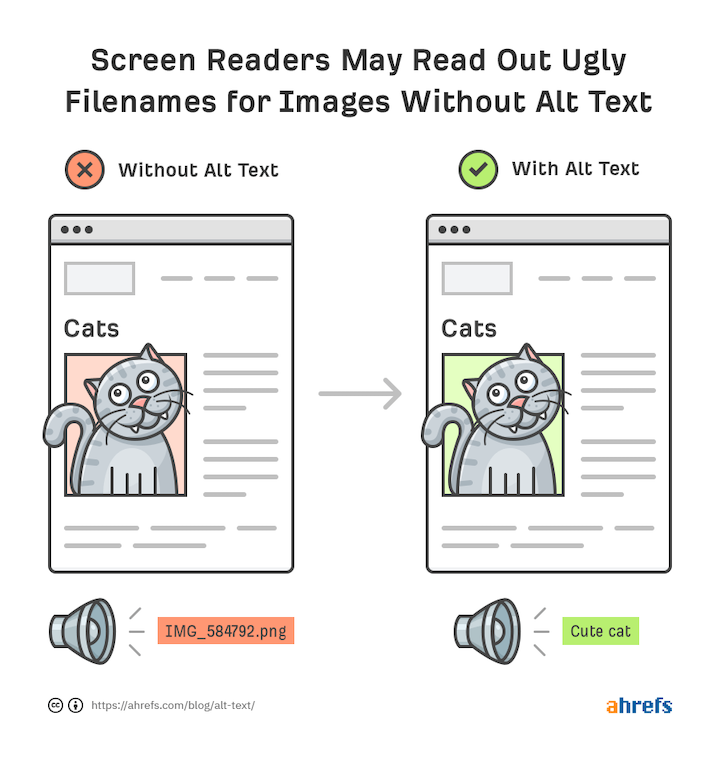 With the growing popularity of Google Images, you may soon see your page ranking due to your optimizations!
Carrie McKeegan, Greenback Expat Tax Services
3. Tracking + analytics tagging
A good website is developed by applying your branding edge but by also incorporating tracking, tagging, AI reports, nurture campaigns, and triggered journeys by leveraging machine learning to respond to how your customers are interacting with your brand. We no longer live in a world where we can influence consumers by telling them what they want. We now live in a world of educated consumers and it is important to optimize how your customers are interacting with your brand and products naturally by optimizing areas that they show key interest in by leveraging that data. 
Amber Martinez, Strategy Consultant
4. 24/7 access
Businesses and marketers should strive to have a website that works for them, 24/7. What does having a website that works 24/7 look like? For starters, the site should easily convert a website visitor towards a desirable action like a purchase, contact form submission, or download. A good website should also attract traffic with minimal or no effort required by a marketer. For most websites, that means ranking organically for desirable keywords. If a marketer can build visibility online for search terms that align with products and services, then a business can enjoy a website that works beyond the constraints of a normal workday. 
Brett Farmiloe, Markitors
5. Strong storytelling
SEO, beautiful images, and proper incorporation of videos are fantastic aspects of a website. But want to make it sticky? Focus on your storytelling. There's a reason we've used stories throughout the entire lifetime of mankind—from oral retellings to a New York Times bestseller.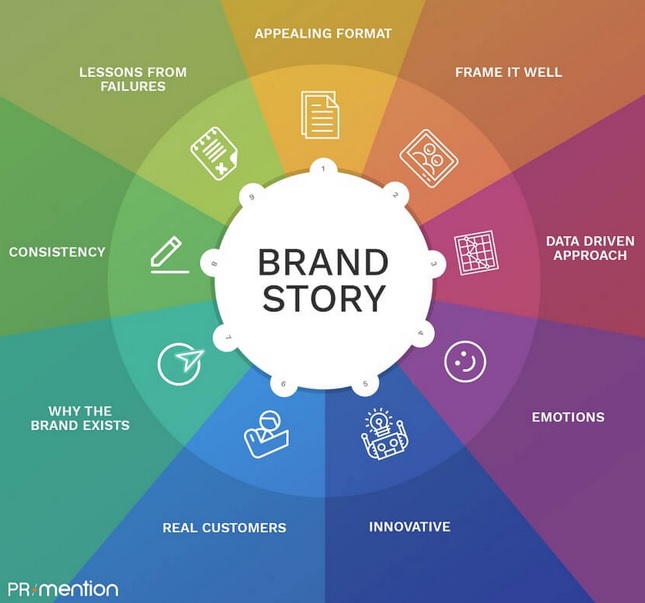 Stories stick with us. What's your brand's story? Make sure you exude this through your copy and let your imagery support this journey for your visitors.
Hana Ruzsa Alanis, Graphic Designer & Marketing Specialist
6. Company information
When it comes to your website, it's all about presenting every aspect of your company possible. In short, your website should be your one-stop shop for information on your services and products, culture, and goals. Additionally, be sure to include a page for your team members.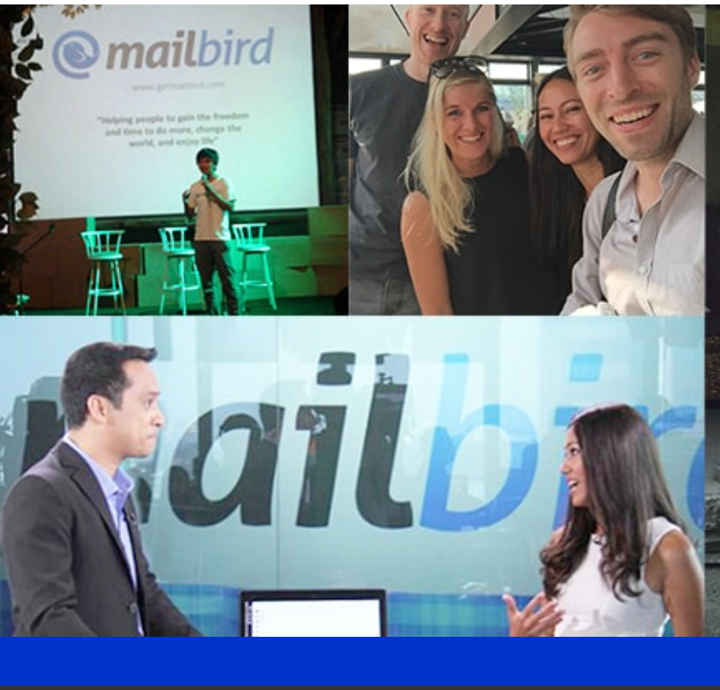 Potential customers really appreciate being able to connect with the people with whom they'll be working, and it helps to build confidence.
Andrea Loubier, Mailbird
7. Clear messaging and SEO content
There are a few components that make a good website. The first is clear messaging. Tell visitors what's in it for them without making them work too hard. Each page should have a "too long; didn't read" (TL;DR) summarized version at the top. CTAs should have a clear benefit to your target buyer. Additionally, SEO content is needed to drive inbound traffic to your site through well-optimized blogs, service/product pages, and other web content. Continue to create new content, optimize existing content, and build backlinks to secure strong rankings on Google. 
Colton De Vos, Resolute TS
8. Reliable web hosting service
Good websites are hosted by reliable servers that guarantee 99% uptime, fast speed, and minimal latency. The best indication of a site's performance is its chosen host servers. Otherwise, choosing the wrong hosting service provider leads to frequent site downtime, slow loading of web pages, and poor user experience. When this happens, the site won't earn respect and loyalty from its visitors because of poor performance.
Yaniv Masjedi, Nextiva
9. Seamless user experience 
A good website always caters to the user. When designing or updating your site, it is important to think from a user's perspective.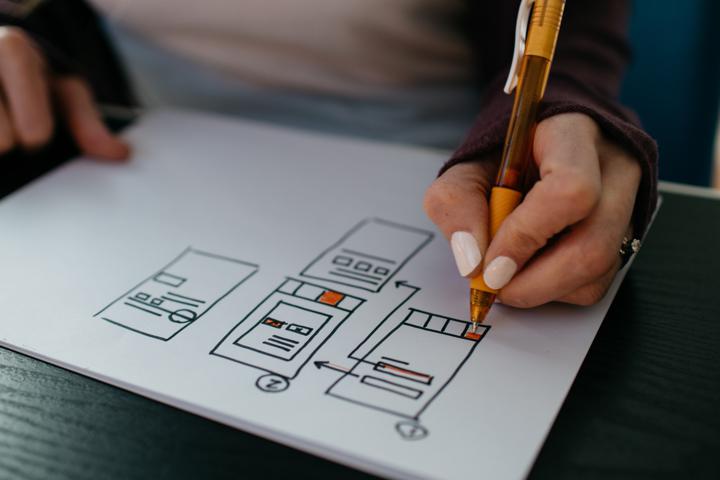 Is your site easy to navigate? Do pages take a long time to load? Is the checkout process intuitive? These are all questions that give you insight into whether a site is good or not.
Brad Sacks, More Than Gourmet
10. Conversion paths
A good website is one that works to drive conversions. Yes, it should provide a solid user experience with graphics, copy that's written with SEO in mind so people actually find it, and be mobile-friendly so that it looks great on every device. But the most important metric is if it's driving people to do business with you. Are you getting form completions to create new leads? Are you running ads driving people to your website so they ultimately buy from your company? That's what makes a good website.
Lauren Patrick, Curricula
11. Strong brand experience
What makes a good website? Delivering an experience that builds trust with users and enables them to take action. To do this, you really want everything you put on the website to be intentional. That means treating every page as a brand experience, every review as an opportunity to build trust with your audience, and every piece of website copy as a chance to win business.
Everything on your website should be driving towards your goals through the content you create, the flow that users go through, and the way you speak to and present information to potential buyers.
Grant Deken, Unstack
So what makes a website good?
A good website is a source of information for your customers and prospects, and it's a tool for your business. These great tips are all specific ways to make sure you're accomplishing this. So whether you're creating a new website or revamping your existing one, make sure you're including all of these elements to create a website that works for your prospects and help you grow your business.
About the author
Brett Farmiloe is the Founder & CEO of Markitors, a digital marketing company that connects small businesses to customers through organic search. He is also the founder of Terkel, a platform that gives a voice to experts and provides people with the opportunity to share their insights, get published, and be heard.