Can you make landing pages with Klaviyo?
Klaviyo is an email marketing service provider and not a landing page provider/builder therefore you cannot build a landing page within their platform. What you can do is add a page to your website or find a third-party landing site provider, such as Unstack, to meet your needs.
We'll be providing an overview of what landing pages are and how you can incorporate them into your email automation. 
What is a landing page?
Think of a landing page for your shopify store like the digital version of a storefront. It grabs your visitor's attention and brings them in to shop. 
A landing page is a webpage created mainly to help with marketing campaigns to increase conversions. 
Here's an example: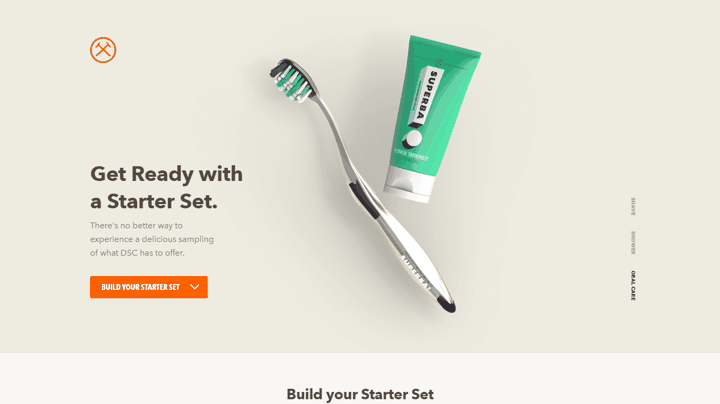 Source: Grow Code
A landing page usually has:
A headline
A lead-capture-form 
Creating a new landing page for every marketing campaign is a lot of time and effort—but it's worth it. Here are five ways that creating landing pages can help you meet your marketing and business goals. 
Capture leads: Marketers can capture leads much faster if they send visitors to a dedicated landing page instead of the homepage. So if you want an effective approach for reeling people in, creating a landing page is the answer.
 Collect information and demographics: The trick is to create a landing page with a form to gather contact information, such as e-mail address, and demographics of your visitors. And once you have the details you need, you can study your visitors and segment them effectively. 
Get rid of distractions: Sending visitors to your landing page clarifies what specific action you want them to perform on your site. But you couldn't say the same if you send them to your homepage, with distractions like site authors or site navigation. 
Encourage visitors to take action: Many people are indecisive and if you don't help them make a decision, they're not about to do it. So let your landing page's CTA buttons give them the push they need to make up their minds. 
Allow for monitoring and improving performance: It lets you take your site's performance to another level. Remember, you can conduct A/B testing and create variations of landing page elements to determine which converts the best.
How do you use landing pages with email campaigns? 
Landing pages are also important in your email campaigns. Here are a couple of ways to use them:
Introduce new products
If you have a new product coming out you can send out an email to let customers know. Include in the emails buttons with CTA's that say something like "Learn More" and link them to a landing page that dives deeper into the specific product. The landing page should have videos of the products, a variety of images, and can even include social proof such as testimonials.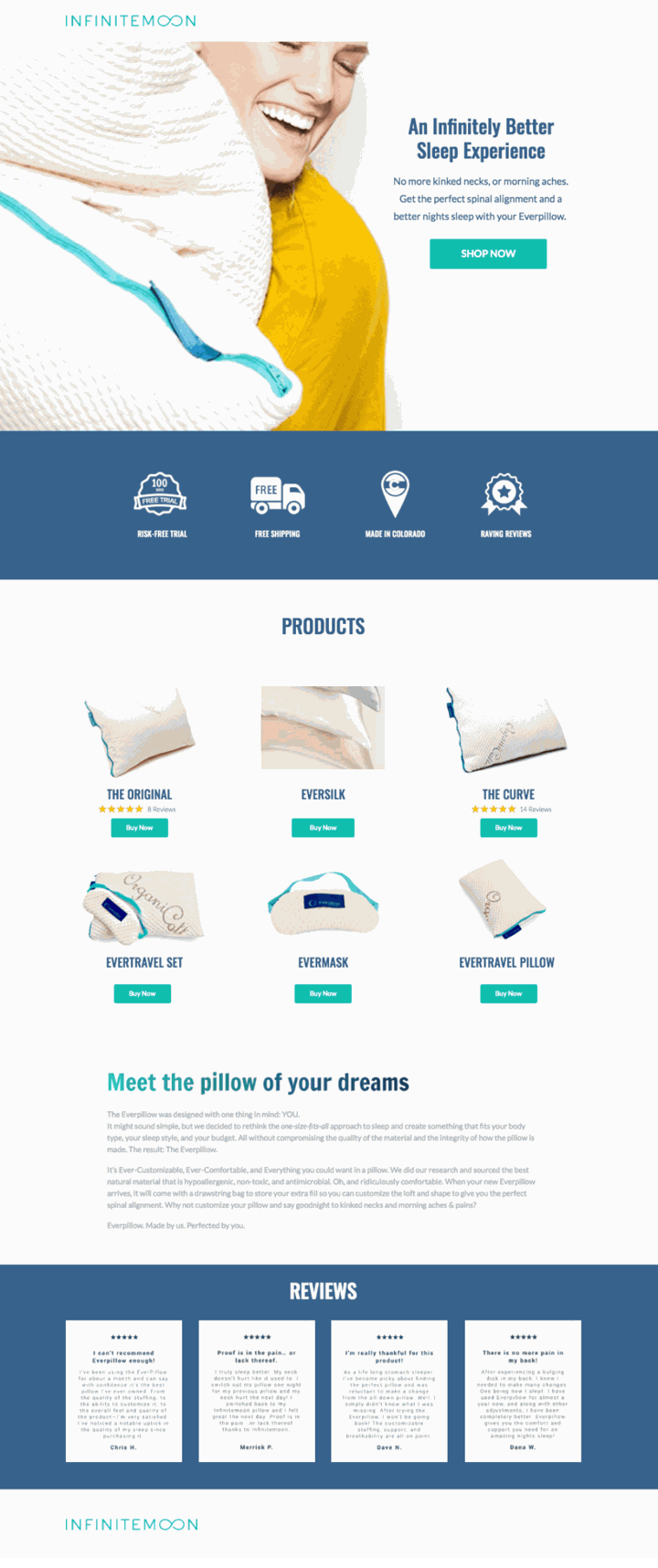 Source: Infinite Moon
Promote a sale
If you have a big sale coming up you'll want to send out multiple emails to your potential customers telling them what's on sale, if there are any promo codes, and how long it lasts. The email can then link to a sale landing page that also incorporates these elements and has all the products listed, with high-quality images and engaging product descriptions, that are included in the sale. 
Showcase influencers
Are you utilizing influencers in your marketing campaigns? If so, this can be a great email campaign. Craft engaging emails that highlight the influencer, how they use your product, and the impact it's had on their life. This will just be a brief email and will lead to a more in-depth landing page that incorporates quotes, videos, and images of the influencer using your product.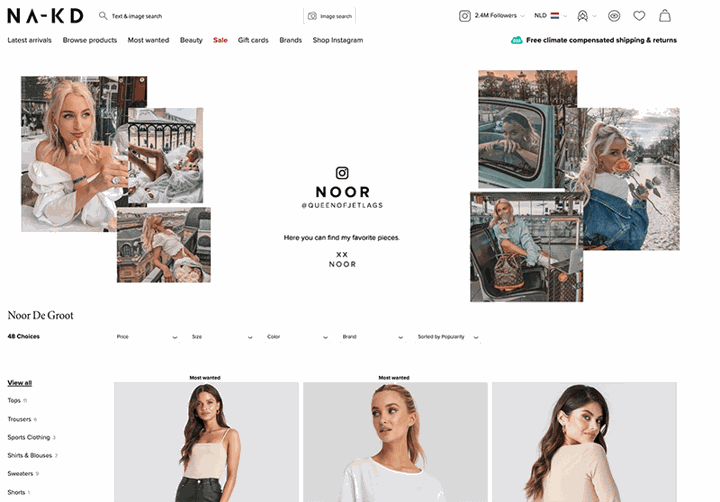 Source: Tapfiliate
Creating effective landing pages 
Now that you know what a landing page is and some ways to use them let's take a look at how to create one that stands out from the crowd and converts your shoppers.
Create a compelling headline
Take a look at this headline from Hello Fresh. It immediately grabs your attention and conveys how simple it is to use Hello Fresh. They are targeting people who don't have a lot of time and energy to cook and this phrase captures the essence of that.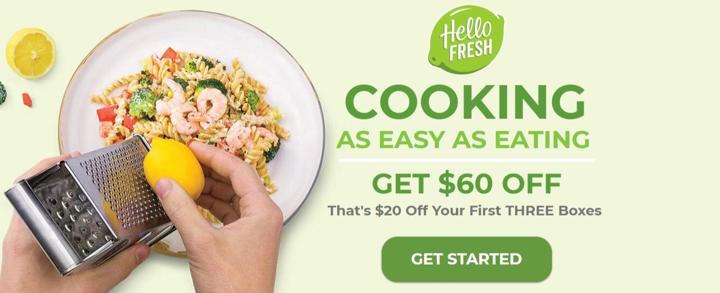 Source: Referral Candy
Getting personalized 
You always use personalization in your Klaviyo email campaigns right? Well using personalization on your landing page can be hugely beneficial. In fact, Marketers see an average increase of 20% in sales when using personalized experiences. You can incorporate the shopper's first name and last name, product recommendations, location, on the landing page so that they feel it is curated specifically for them.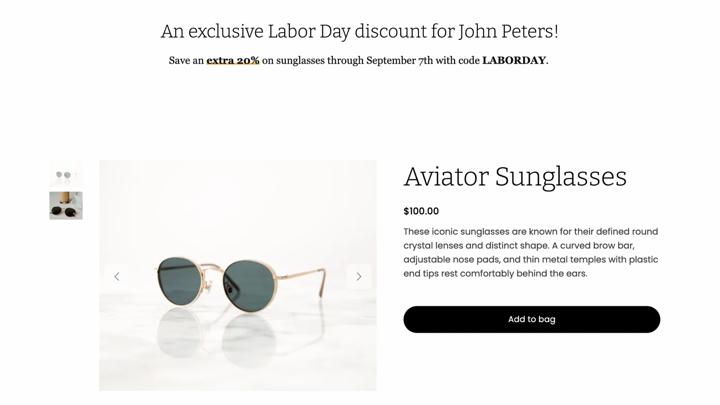 Source: Unstack
Offer multiple ways to interact
One of the fastest ways to engage attention and learn more about landing page visitors is through interactive content. Interactive content can be as simple or as complex as you choose to make it.
Here are a few things you could use:
 Instant chat buttons to contact your support or sales team. 
A choice of introductory videos.
A quiz that makes personalized product recommendations.
The goal is to immediately offer added value and entertainment while collecting data that will help you sell better.
Use high-quality images
50% of online shoppers say, "large, high-quality product images are more important than product information, descriptions, or even reviews." Great product photography allows you to showcase your product in the best possible light and entices shoppers to purchase it. 
Conclusion
Incorporating landing pages into your Klaviyo email campaigns can help drive traffic to your online store and generate leads for your business—as long as they're effective. The easiest way to create a high-performing landing page is by following these tips as your building it out.