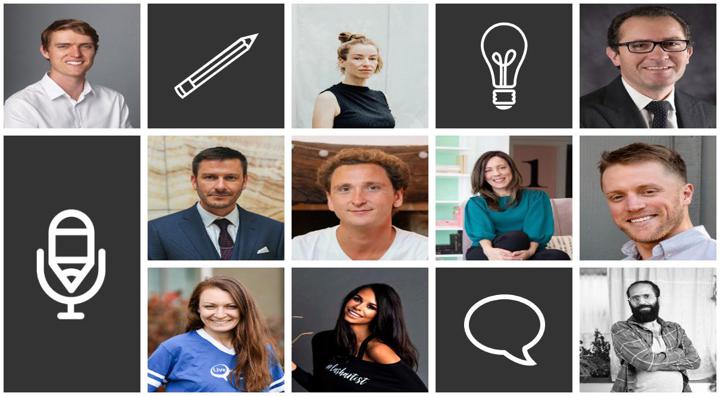 What is one ecommerce personalization example you've implemented to improve conversion rates?
To help you improve your conversion rates, we asked marketing professionals and business leaders this question for their insights. From incorporating customer history in communication channels to recommending related products during checkout, there are several examples of personalizations for your ecommerce business.
Here are ten ecommerce personalization examples to improve conversion:
Incorporate Customer History in Communication Channels

Make Recommendation Based on Search Preferences

Create a Personalized Experience Through SMS

Implement Product Recommendations

Offer Free Shipping

Address Customers by Name via Email

Display Products Based on Customer Location

Generate a Personalized 'Most Popular' Lists

Personalize Email Subject Lines

Recommend Related Products During Checkout
Incorporate Customer History in Communication Channels
One strategy that can help improve conversion rates is using communication technology that helps you personalize your eCommerce customer experience. For example, you can connect with your website visitors through live chat, helping them along their browsing journey with personalized messages. Choose software that gives you important customer information such as the pages they browsed, the landing page they entered the site through, and their history with your company. Then use that information to engage with your visitors, improving their customer experience and winning their business.
Natalya Bucuy, LiveHelpNow
Make Recommendation Based on Search Preferences
Buying a phone case is a very personal decision, reflecting someone's particular taste and style. Once they start shopping on our site, the search tools can get a sense of what they're looking for, and make recommendations based on what they've already looked at. Making random suggestions can turn off shoppers who feel they're not being catered to. Personalization can make them feel their business would be appreciated.
Peter Babichenko, Sahara Case
Create a Personalized Experience Through SMS
SMS marketing is one of the newer solutions we've introduced to our marketing stack, and we've already seen great results from our efforts. It provides a great way for us to create more personalized experiences for potential customers who are interested in our product, but need more information. By using SMS, we're able to have one-to-one conversations that explore why the individual is interested in Kegelbell so we can provide them with more specific information relative to their needs.
Stephanie Schull, Kegelbell
Send Special Offer Based on Purchase History
One of the easiest ways to implement e-commerce personalization is through offers and specials. Once customers purchase a product, we are able to send customized email specials and offers for similar products. By sending discounts, customers often make return purchases using the email discount codes. This is not only a great way to nurture customer relationships, but also improve personalization for more conversions!
Vanessa Molica, The Lash Professional
Offer Free Shipping
Store owners are always looking for ways to improve their conversion rates, and one way is by implementing personalized offers. For example, offering free shipping when a customer spends over $50 will make them more likely to buy from your store in general because they know that you're willing to do whatever it takes so that everyone gets what they want without breaking the bank!
Saskia Ketz, Mojomox
Address Customers by Name via Email
We want people to open accounts with us, so we keep them regularly updated by email once they sign up. When we send out emails, they address customers by name, so they feel we are speaking to them personally. If they leave something in their cart, we will sometimes send a follow-up message asking if they forgot or are still interested. In these ways, we make a customer's experience seem more personal, and this can lead to sales and repeat visits.
Lior Abady, Boho Magic
Display Products Based on Customer Location
We display our products based on our customer's location. We have customers from all over the world, so it's important to customize our site to where they live. If they need to change their country for some reason, they can easily do so in the top right corner of our main page. By tailoring our website to each customer and allowing them to easily navigate our web pages, we've improved our conversion rates. Whether our customers live in Europe, Australia, Canada, or the U.S. our site allows them to understand our product and what we have to offer them.
Jean Gregoire, Lovebox
Generate a Personalized 'Most Popular' Lists
One smart tactic that we've used to boost click through rates and conversions is tailoring our "most popular" and "bestseller" lists based on a customer's behavior. Evidence shows that most consumers are swayed by what's popular and what others are buying. By generating lists featuring your site's "most popular" products or "bestsellers" that are tailored to specific customers based on past purchases and viewing history, you're giving them the validation they need to purchase. People yearn for confirmation that they're making a smart purchase and by seeing that others are also buying what they're looking at, herd mentality kicks in and helps drive the conversion. So try generating highly customized bestseller lists to drive clicks and conversions.
John Ross, Test Prep Insight
Personalize Email Subject Lines
An eCommerce personalization example we implemented for a client in order to increase sales was with email marketing subject lines. We started to personalize email subject lines based on what is being viewed on the site. Before implementing this new method, the average order rate from the email blasts was a mere 0.5% to 1.0%. By personalizing the subject lines, the orders from those email blasts increased to a whopping 10-15% conversion rate.
Ben Miller, Focus On Digital
Recommend Related Products During Checkout
Delivering relevant recommendations right before, during, and immediately after the checkout process has significantly boosted our conversion rates. The recommendations are normally targeted cross-sells and down-sells that encourage the customer to spend a little more money on additional products related to the items in their shopping carts. The goal of these targeted recommendations is to maximize the average order value for each customer and transaction.
Patrick Crane, Love Sew
Terkel creates community-driven content featuring expert insights. Sign up at terkel.io to answer questions and get published.